WoMentoring mentor and mentee make great progress
Anne Walufa Strike, a Kenyan-born wheelchair racer, mentors Georgian National Paralympic Committee vice president Tinatin Revazishvili through the Agitos Foundation's WoMentoring programme.
12 Sep 2014
Imagen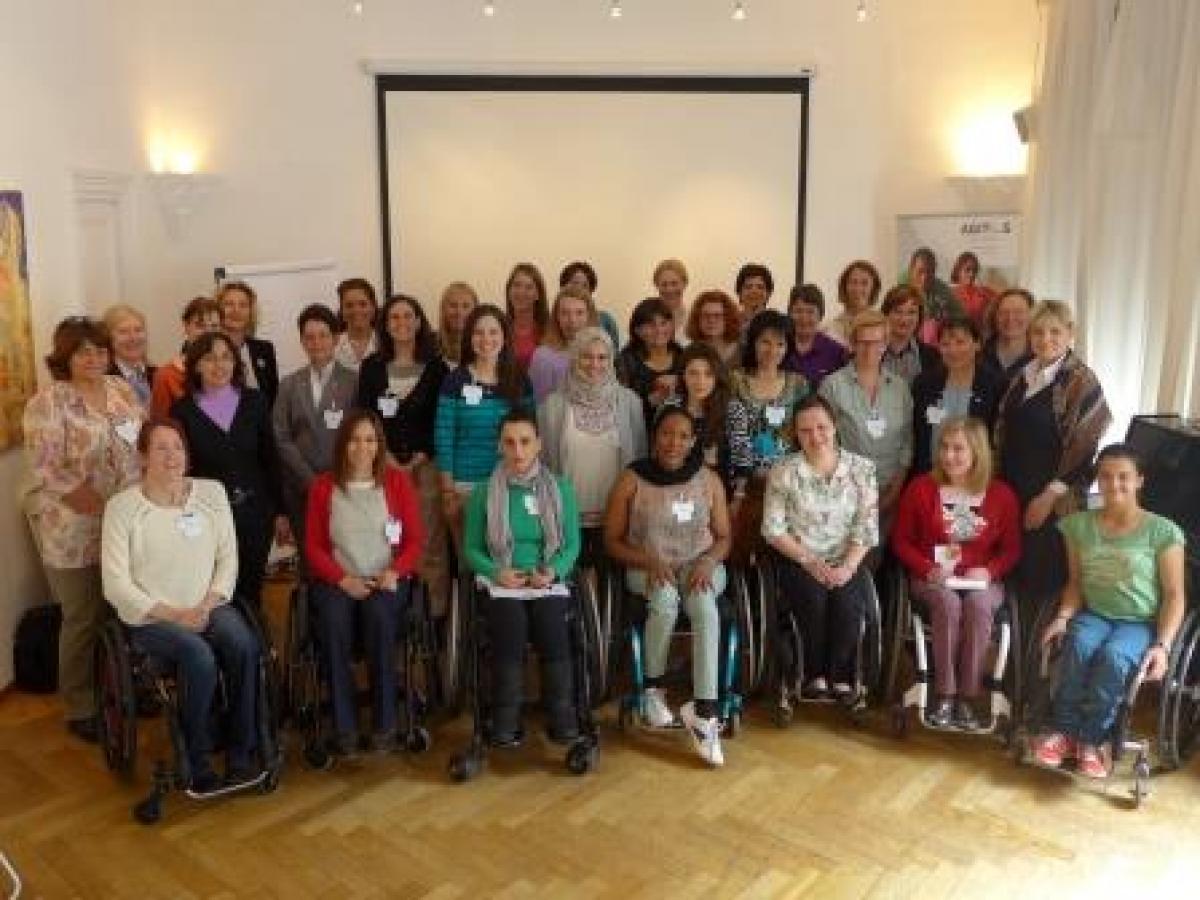 ⒸAgitos Foundation
By Melanie Lidman
WoMentoring focuses on pairing 16 experienced female leaders with 16 women in emerging leadership positions
Two participants in the Agitos Foundation's WoMentoring programme have spoken about their experiences in the first few months of the project, and how they feel it will help para-sport to bring through more female leaders.
Anne Wafula Strike, a mentor, and Tinatin Revazishvili her mentee, both signed up to be part of the mentoring programme launched to give expertise and advice to women in para-sport around the world.
"Women are struggling as it is, so imagine how much more difficult it is for women with disabilities," said Strike, a Kenyan-born wheelchair racer and mentor to Revazishvili, the vice president of Georgia's National Paralympic Committee (NPC). "As a mentor, our job is to learn to find ways to break down social barriers to make women with disabilities more visible."
WoMentoring focuses on pairing 16 experienced female leaders with 16 women in emerging leadership positions, who first met at a launch event in Vienna, Austria. For the next 18 months, mentors will check in with their mentees at least every three months, or even more frequently if needed, like Strike, who is in contact with Tinatin at least twice a month.
Strike grew up in Kenya, and she said she understands many of the issues Revaxishvili faces in a developing country like Georgia, including accessibility issues that keep many people with impairments confined to their home.
Tinatin, an equestrian athlete, said she is using the mentorship relationship to expand her contacts and improve her ability to network.
The relationship also goes both ways. Strike, who contacted polio at age two, said she has been inspired by Tinatin's adaptability after being injured in an accident later in life. While the mentorship program focuses on roles within the NPC, Strike noted they also talk about more general aspects of leadership, including self-evaluations.
"Before you can give back to an organisation, you need to find the real you. Before you can implement anything, you have to be very honest with yourself," she said.
Strike said she hopes the story of her life growing up in Kenya and pursuing a bachelor's degree as a teacher despite significant cultural and physical challenges, which she also wrote about in her book "In My Dreams I Dance," will help Tinatin apply those lessons to her own challenges.
The two are focused on helping Tinatin make some measurable improvements in Georgia's NPC.
"It's important to understand what is achievable, to look around and recognise what's possible to implement, rather than dreaming for twenty years," said Strike. "I always say, taking small steps at a time you end up finishing the marathon."
The current mentoring relationship will continue until January 2016, when all of the mentors and mentees will meet for a final time and evaluate their progress. "Achieving equality is not just about mainstreaming [para] sport," said Strike. "It's about giving women with disabilities a platform... to empower women and give them support.
"We hope these women […] will run successful groups and associations, and through them we will empower other women, and also men, when they take back what they've learned to children and others in their community.
It's a ripple that goes great distances."