'Young Potential' course a success for fifth-year
The annual event held in France has this year led to the introduction of three new versions for different athletes and sports.
12 Dec 2014
Imagen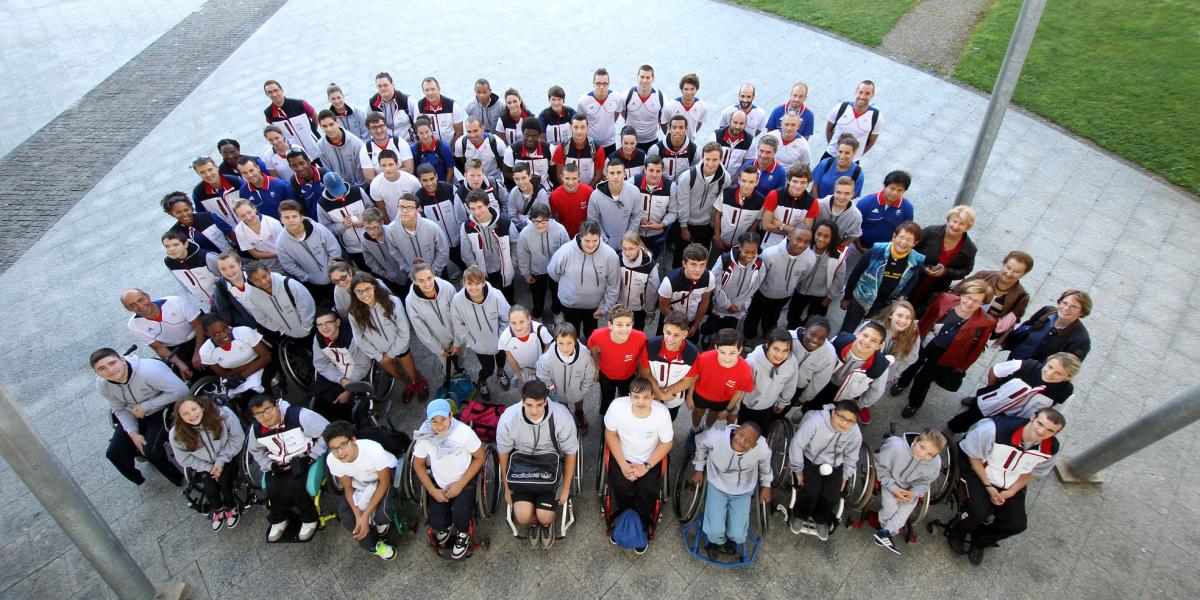 ⒸG. Picout
By French Paralympic Committee
"The next generation has arrived!"
More than 50 young people aged between 12-18 gathered in Bourges, France, for the fifth annual edition of the 'Young Potential' training course, supported by the Agitos Foundation.
It was also announced that the event, held in October, will lead to the further development and extension of the course to other sports and a wider range of impairment groups.
Originally pioneered by the French Federation for Disabled People and helped in recent years by the French Paralympic Committee, the gathering is aimed at providing greater access to sports and competition to young people with impairments. It also aims to identify potential athletes to assist them from an early age.
This year, young people took part in five sports; athletics, wheelchair basketball, cycling, swimming and table tennis. Neighbouring Belgium participated with a contingent of five athletes.
In addition, 11 people were trained by national coaches for a diploma in training wheelchair athletes.
The French Paralympic Committee also attended to raise awareness of the Paralympic Movement by showing a highlights video from London 2012.
Sami El Guedarri, of the French Federation for Disabled People said: "The support of the Agitos foundation is not negligible.
"Last year, we were able to create and formalise talent tests used throughout the territory and the detection cell set up at the federal level went to many local events.
"Thus, more than 1,000 young people could have been observed and identified for this national training course [young potential]. In addition, we were able to increase the number of young people participating in the course and provide them better support.
"All these things were made possible thanks to the support of the Agitos Foundation.
"In addition, the training course, which until now only existed on a national scale, will see the creation of three new events - one for athletes with high support needs, one for winter sports and a version for sailing. Beyond the number of observed and detected young people, it is important to note that this year everyone selected was under 16.
"The next generation has arrived!"