Imagen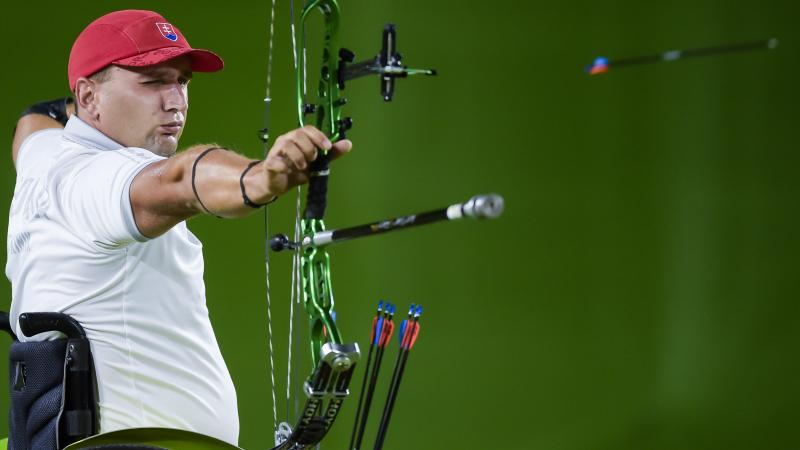 After taking his first Paralympic medal with bronze in a competitive men's individual W1, Peter Kinik is destined for better things.
The Slovakian competed at London 2012 but failed to reach the podium with eighth place, but Kinik has shown vast improvement since.
Kinik lost his legs and his left hand following a train accident in 2002. In 2005, he found archery and made his international debut at the 2009 World Championships in Seoul, South Korea, where he won the world title.