Imagen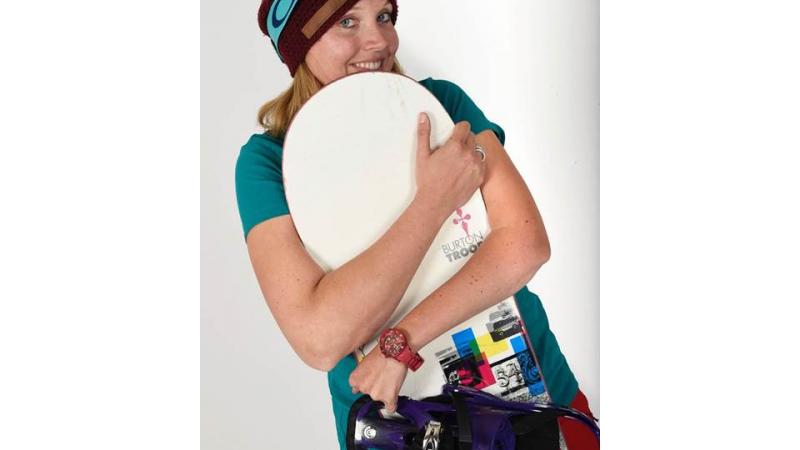 Renske van Beek
Snowboard
The Dutch snowboarder shined in her World Cup season debut in 2015-16, winning both the women's snowboard-cross and the banked slalom SB-UL to finish first in the overall rankings.
The 27-year-old took up the sport in 2015, inspired by compatriot and Paralympic gold medallist Bibian Mentel-Spee.
Van Beek took up snowboard at the age of 10 after a stroke left the left side of her body paralysed, hoping to snowboard as fast as her brothers and sister.
At the start of 2016-17 season Beek was reclassified to the women's SB-LL2 where she will face the likes of Paralympic champion and double Worlds gold medallist Bibian Mentel-Spee.
Results
2017 IPC Snowboard World Championships Big White, CAN (Big White, Canada)

| Event | Medal | Unit | Date | Rank |
| --- | --- | --- | --- | --- |
| Women's Snowboard Cross SB-LL2 | | Race 1 | 2017-02-04 | 4 |
| Women's Banked Slalom SB-LL2 | | Race 1 | 2017-02-07 | 5 |
Pyha 2019 World Para Snowboard Championships (Pyha, Finland)

| Event | Medal | Unit | Date | Rank |
| --- | --- | --- | --- | --- |
| Women's Banked Slalom SB-LL2 | | Race 1 | 2019-03-27 | 5 |
| Women's Snowboard Cross SB-LL2 | | Race 1 | 2019-03-30 | 4 |
Lillehammer 2021 World Para Snow Sports Championships (Lillehammer, Norway)

| Event | Medal | Unit | Date | Rank |
| --- | --- | --- | --- | --- |
| Women's Banked Slalom SB-LL2 | | Race 2 | 2022-01-14 | 5 |
| Women's Snowboard Cross SB-LL2 | | Race 2 | 2022-01-21 | 3 |