Natalia Dannenberg: My favourites
I know you're not supposed to have them, but here are some women I'll never forget.
01 Mar 2012
Imagen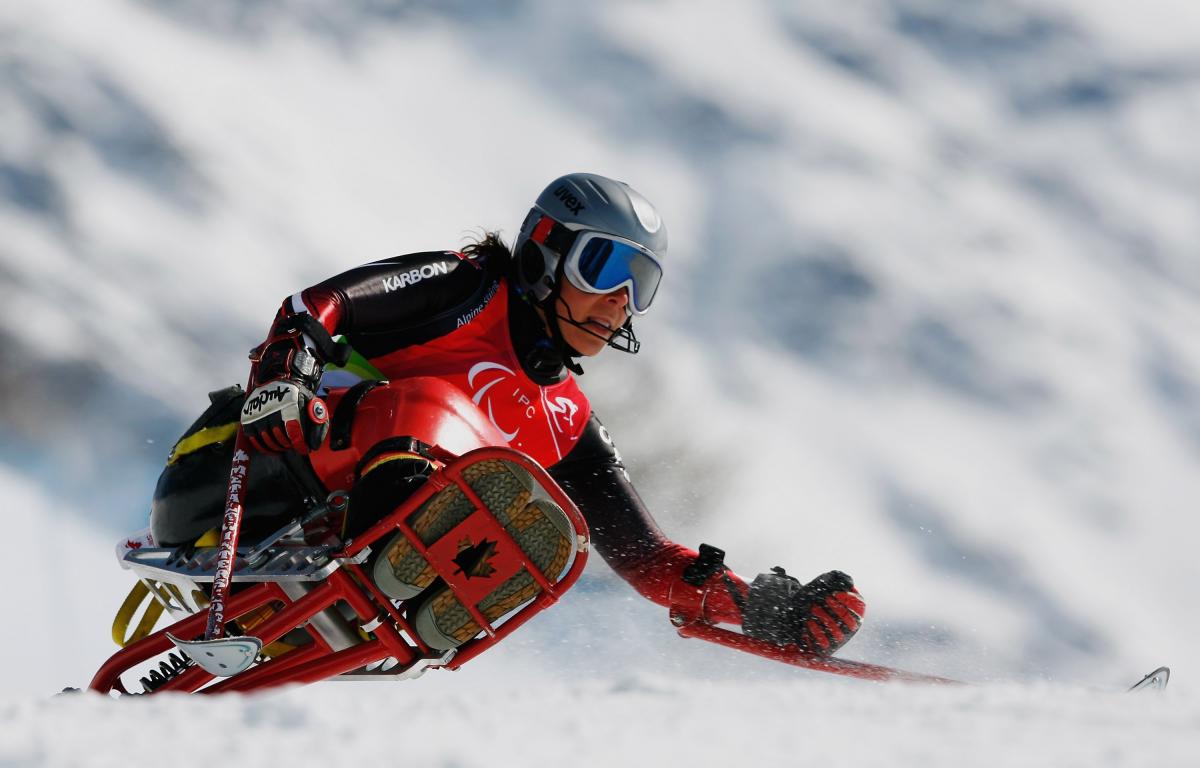 ⒸGetty Images
By IPC
"Now, every time I think about her - which is actually quite a lot – I'm blown away by the sheer gutsiness of the woman."
I am super excited about this week and the IPC's activities in the run-up to International Women's Day on 8th March.
We're celebrating female athletes with a special International Women's Day Athlete of the Month, publishing a series of articles and blogs from, by and about women in Paralympic Sport and there'll be a special video about the women who work at the IPC.
We've also created a page on the International Women's Day website: internationalwomensday.com/paralympic.
Over the last nine months since I started working at the IPC, I've had the honour of meeting and interviewing some of these phenomenal women. I know you're not supposed to have favourites, but to kick-start the week, I wanted to tell you about some of the women I will never forget.
Take Canadian Alpine sit-skier Kimberly Joines: the first time I called, I interrupted a gym session. I knew instantly there was something formidable about her – and not just because I was disturbing her training regime. Now, every time I think about her - which is actually quite a lot – I'm blown away by the sheer gutsiness of the woman.
Last season Joines had three surgeries in as many months. First she tore her shoulder in a skiing accident, then broke her hip after falling badly from her wheelchair and finally she had appendicitis.
She's bounced back this season to claim a string of medals, and when you speak to her, her determination is infectious. I would love to meet her some day in person.
Her fellow skier, Viviane Forest also made an impression on me. She's got to be one of the most courageous women I've ever spoken to. She described to me how she sometimes gets vertigo if it's foggy on the ski slopes, because her tunnel vision means she can't orientate herself with the ground. But Forest doesn't see that as a hindrance.
That kind of fearlessness blew me away.
Now, whenever I'm a bit scared of anything, I just have to think about skiing down a mountain at 100km per hour not being able to see anything, and I get over it pretty quickly.
Another woman who gave me goose bumps was the Netherlands' Esther Vergeer. I like how focused she stays, how she doesn't let her long line of successes intimidate her.
I also admire her passion for promoting Paralympic Sport and love the sassy edgy feel she's given to athletes on the teamparastars.nl site, which I expect will go a long way to inspire the next generation of Paralympians.
Another athlete I interviewed right at the start of working for the IPC was Norway's Sarah Louise Rung. She may not know it, but she has incredible warmth that also sticks in my mind until today.
I met her at the IPC Swimming European Championships in July last year. It was the first Paralympic competition I'd ever covered as a writer for the IPC. For the first time, I was around a big group of people with disabilities. But for the first time ever, I didn't see their disabilities. We were all equal - all just people.
It was people like Sarah Louise Rung that helped me see that.
I am looking forward to telling more stories of incredible women in Paralympic Sport, but I'd also like to invite some of them to tell their own stories and write regular blogs for paralympic.org.
Related Images