Get to know the IPC's 2020 IWD Recognition winners
Three leaders who worked to change perceptions on disability and are honoured on International Women's Day
08 Mar 2020
Imagen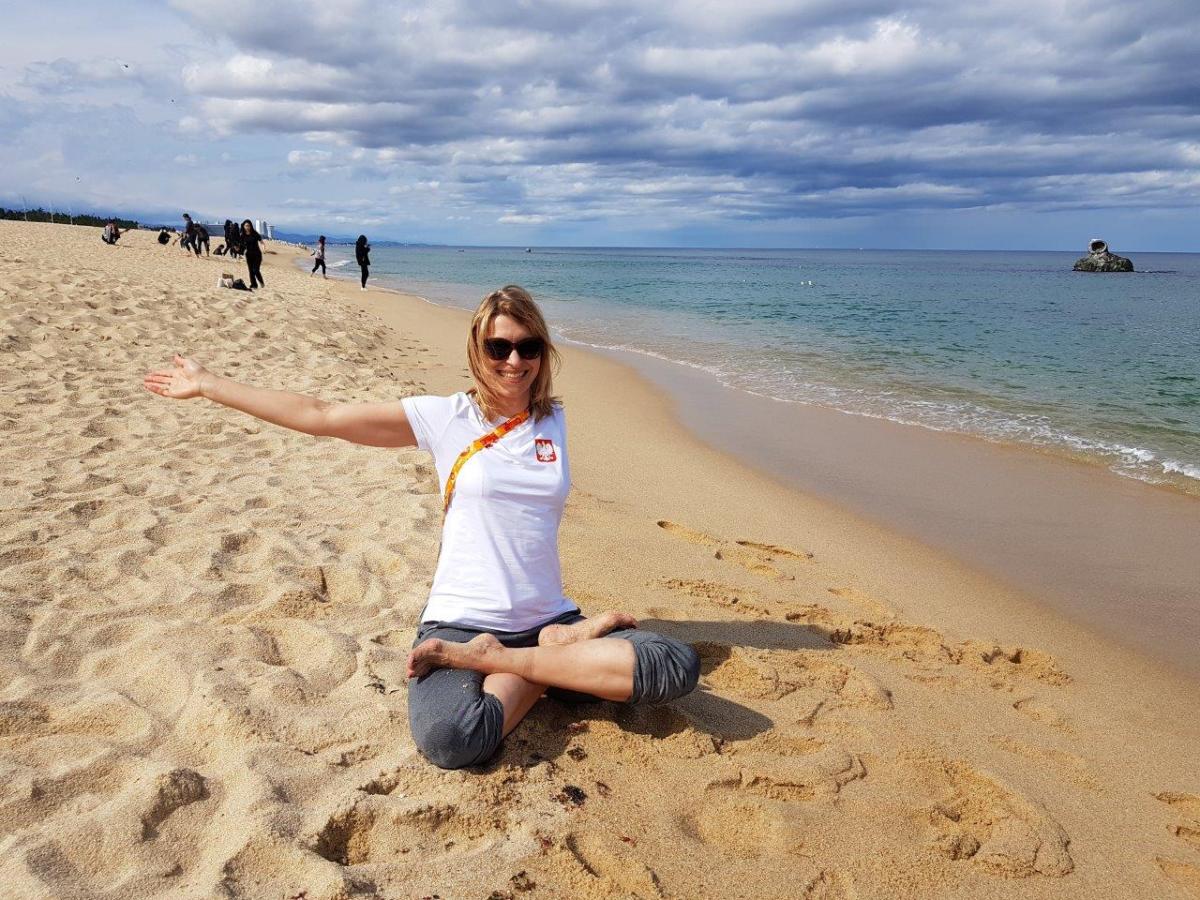 ⒸPaulina Malinowska-Kowalczyk
By IPC
The strength of the Paralympic Movement is heavily fuelled by the initiatives of many female leaders, and on 8 March's global celebration of International Women's Day, the International Paralympic Committee (IPC) honoured three particular figures who have made outstanding contributions. 
Poland's Paulina Malinowska-Kowalczyk, Jordan's  Maha Bargouthi and Paralympics Australia – winners of the IPC 2020 International Women's Day Recognition – each have a personal journey that can inspire other women in the Paralympic Movement.  
Get to know more about them:
Paulina Malinowska-Kowalczyk – Builder category winner
Malinowska-Kowalczyk said her most difficult time was when she lost her arm due to bone cancer at age 11. 
"I had no hair and was very ashamed of my look," she explained. "I felt very depressed and spent most of my time at home. I did not want to leave my flat as many people were staring at me, some were also laughing."
She had to relearn how to go about her daily life without her left arm, from doing her beloved hobby of skiing to cutting bread and even tying her shoelaces. 
I had to discover some tricks to do everything. Now I am probably the fastest person in the world in binding shoes. I do not feel disabled at all.
It is through her personal experience, living with a disability and working in the field, that she believes strongly in the power of the Paralympic Games to change people's perceptions.  
She was a journalist for many years and worked for Polish Television, mostly for TVP Sport as host of a programme that promoted sport for people with a disability. Malinowska-Kowalczyk covered five Paralympic Games (2004, 2010, 2014, 2016, 2018) as a reporter and also as a commentator at two Games (2008, 2012).  
"I was always trying to show disability was only a state of mind," Malinowska-Kowalczyk said. "Realising reportages, writing articles, I had an opportunity to meet many people who were absolutely unbelievable. Their passion and ability to overcome plenty of everyday difficulties made me respect them even more. As for the athletes with a disability, I have always been sure it was not disability that they are thinking about while competing but instead the result. I tried to explain it to other journalists I worked with." 
In 2016, one of her dreams became a reality, when Polish Television showed the Rio 2016 Paralympics live for the first time in history. She then saw rapid progression of the Movement through Poland, as she joined the Polish National Paralympic Committee as a spokesperson the following year. 
In July 2019, she became the adviser to the President of Poland – the first ever person with disability on this position. That autumn, she was integral in organising the first Polish NPC Plebiscite for the top Para athletes.
The main award (the statue designed by one of the most popular Polish sculptors) called 'Guttmann' was created to commemorate the founder of Paralympic Movement Sir Ludwig Guttmann, who was born in Toszek. Then in February 2020, Malinowska-Kowalczyk was also key in forging efforts to organise ParaSki4Europe – Winter Para Sport Event Poland 2020.   
We have plenty more ideas and hope to realise them all. 
"In my opinion we have made quite a long journey," Malinowska-Kowalczyk said. "I am absolutely sure disability is not perceived the way it used to be 20 years ago. People with disabilities have their rights and every country is more and more accessible. There is still much to do, but there are more and more people with disabilities in public life."
Maha Bargouthi - Next Generation Leader winner
Bargouthi did not predict that her early passion for Para table tennis would set her up for something more.
Contracting poliomyelitis at a young age, Bargouthi remained fascinated by the competition and the amount of skill involved in Para table tennis, which she did regularly in her free time. But keeping up with the sport was not a simple task.
"As a child with disability, there were severe challenges especially when I realised that I'm different than other kids and this had put a psychological burden to prove myself. I wanted to show other kids that I'm no different than them and that I share similar dreams and feelings," she recalled. 
The issues did not get any better as she grew up. 
In her education pathway, she became increasingly aware of how accessibility was an issue not only with infrastructure, but with her peers too. She felt her fellow students and teachers socially rejected the presence of disabled kids, as if "I landed from a different planet."
"Challenges never stopped as each phase in my life carried new challenges especially, regarding relationships," she explained. "It was almost impossible to get married and start your own family, as if disabled people don't share the same feeling and human needs like others."
But Bargouthi later saw sport as a powerful tool to changing people's perceptions about her and people with a disabilities. Simply competing was a mind-changer, but winning especially tore down barriers.
She made her international debut in 1990, and took silver at the World Championships in the women's singles 1-2 class. The Jordanian went on to become the African world champion in 2003, but her most memorable moment was winning gold at the Sydney 2000 Paralympics.
After her last Paralympics at Rio 2016, she assumed her position as the Secretary General of Jordan Paralympic Committee. Through her position, she pushes for Para sport development and also makes a big effort to bring Para sport tournaments to Jordan, which she believes exposes the Paralympic Movement to a wider audience. 
If we believe in ourselves and be active and effective in the society through sports or other means, we can get our rights in the society and create the impossible.
Paralympics Australia – NPC/IF winner
A new era dawned on Paralympics Australia when Lynne Anderson was appointed the new Chief Executive Officer in 2015. With a woman leading the operations of the NPC, the push for equality – both gender and in the Paralympic brand – in the nation became evident.
Their commercial and broadcast partners began using the NPC's logo side-by-side with the Olympics logo. Australian Para athletes were also featured alongside Olympians, and eventually Paralympians were also offered equal pay for commercial promotions. 
"I've been really proud to see the shift in perception over the last five years since I've been in this role," Anderson reflected. "The change is happening, and it's clear that our beautiful Movement is capturing the hearts of more Australians with and without a disability, than ever."
Anderson has worked to build new programmes and create ways to instigate change in the Australian Paralympic Movement. She saw first-hand the results of some of those projects, such as their Para sport Equipment Fund. The programme builds up athletes toward the Paris 2024 Paralympics, and there are also athletes who have been supported, who can potentially realise their dreams at Tokyo 2020 later this summer. Their Paralympic Education Programme was also relaunched this year, which connects Para athletes to children. 
"This is a wonderful programme, and already I've seen how the schoolchildren's eyes light up when talking with our athletes on a real level, their questions and curiosity opens up true learning," she said.
But she does not take all the credit for her success.
"At NPC Australia, we are blessed to have an amazing team – highly skilled, great experience and passion, all powerful contributors to success. It just happens that many of our staff are females but gender is not a determinant of success," she said.
We come from different backgrounds – and I'm not limiting that to gender. The Paralympic Movement is about allowing the same opportunities for all people, especially those with disabilities.