Hong Kong's Daniel Chan talks 'return to badminton after accident' on IPC podcast
In a candid interview, Daniel Chan retraces his journey - from surviving a car accident to competing in Para badminton - in 'A Winning Mindset: Lessons from the Paralympics', the official podcast of the IPC, in partnership with Allianz
09 Oct 2020
Imagen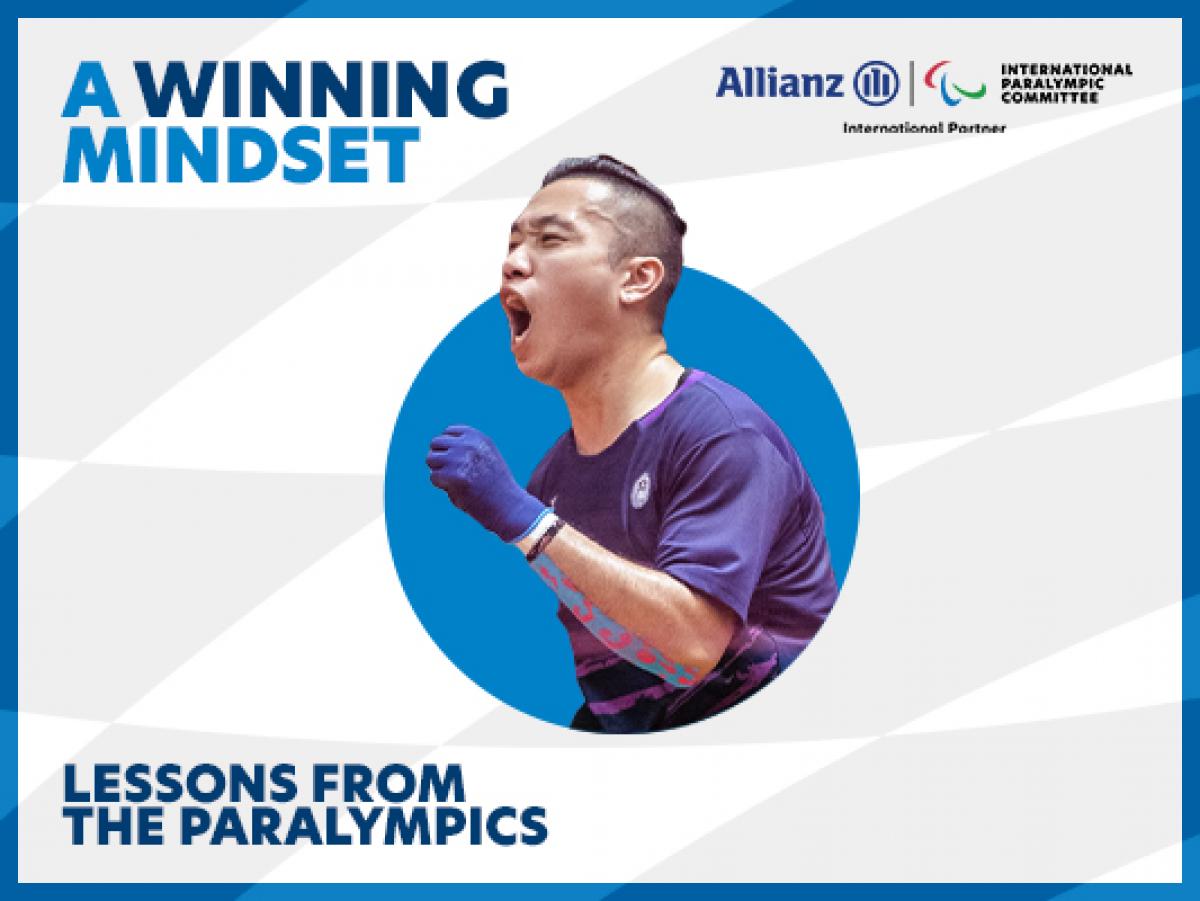 By IPC
Para badminton star Chan Ho Yuen, also known as Daniel, has been waiting what seems a lifetime, to compete at the Paralympic Games. From training for international badminton competitions as a teen to finding his way back to sport after a life-changing accident, Daniel speaks candidly in the seventh episode of 'A Winning Mindset: Lessons from the Paralympics', the official podcast of the International Paralympic Committee (IPC), in partnership with Allianz.
Full transcript of Daniel Chan's interview on 'A Winning Mindset: Lessons from the Paralympics' is available online, along with the audio. 
It was a Lunar New Year's Eve, 12 years ago. A day that should have signified a fresh start, hope and happiness as Chinese families across the world come together to celebrate. For Chan, it was a day that signified change, but not as he would have imagined.
"I was working in a factory and it was the culture to have a celebration with all of the factory members together," he said. 
"We just finished the party and were on our way back to Hong Kong. I was the passenger of a vehicle and my manager was the driver. I got a little bit drunk so I was in the back seat of the car and the last thing I remember was getting into the car, putting on my seat belt and then I slept."
Chan has no memory of the car accident that changed the course of his life, and what came next took him a long time to recover from, both physically and mentally.
"I still remember when I first woke up. I was in the ICU (intensive care unit) and then I saw my doctor. I asked him in English, 'Have I lost my legs?' and he told me that I had lost one leg. Then I joked, 'But I'm still alive, right?' and he said yes." 
Chan said that it was not his left leg amputation or the 20 major operations he had in the space of three days that caused him anguish; it was not being able to visualise a positive future that took him to a dark place.
"You make a joke because laughter can reduce pain, but when you think about your future, your mobility, your parents, your loved ones. Everything you think you cannot, it's really tough," Chan explained.
"It's quite hard to accept suddenly becoming a disabled person. I remember at that moment I was ashamed to look at myself in the mirror. Before I was six feet tall, which is really tall in Asia. I was young, but at that moment, it was really difficult to admit that I had the accident. I would ask myself why I was so unfortunate."
He faced a challenge of having acquired his disability later in life, and being surrounded by stories of resilience and success in sport helped him massively.  
"One of my school mates was the boccia player Yan Chi Lau. He was a gold medallist of BC4 in 2004 in Greece, but in 2002 and 2003, I knew him as my classmate. He was my first disabled friend.
"He graduated from a very famous university in Hong Kong and is now a social worker. He told me that even though I'm disabled, it doesn't mean I can't have a meaningful life. He knew I just needed to enrich myself every day. You believe him because he shows you. He is one of the role models in my life."
A keen badminton player since childhood, Chan did not take long to find his way back to sport. 
"Before I sat on my sports wheelchair, I was in an electric chair because I was very limited (in my ability). The first practise I had, I honestly thought I had my wing to fly in the sky because I had no limit. I could move where I wanted to. I loved my first training. I had one second and I fell in love with it," he said.
"You can't decide what happens to you or how people look at you. But you have the choice of what your attitude should be or face how people look at you. It's all your choice."
With the mental clarity, dedication and focus of an elite athlete with years of experience, it came as no surprise when Chan rapidly moved up the ranks of international Para badminton. Now 35 years old, he is on the brink of selection for his first Paralympic Games. 
"For a Para athlete, the Paralympics is a holy place. It's the highest platform for every athlete to perform themselves and let the world know how good you are.
"Ten years ago, I tried to tell some of my friends and family I'd like to be the first in the Paralympics. Half of them thought I was crazy and it was impossible. But I'm going to achieve it.
"If you chase a dream and pursue it in the right way, somehow, some day, you will achieve it."