IPC podcast: Bruno Bosnjak spares no details
Croatian's candid conversation about his two accidents and why he still keeps doing action sports
27 Nov 2020
Imagen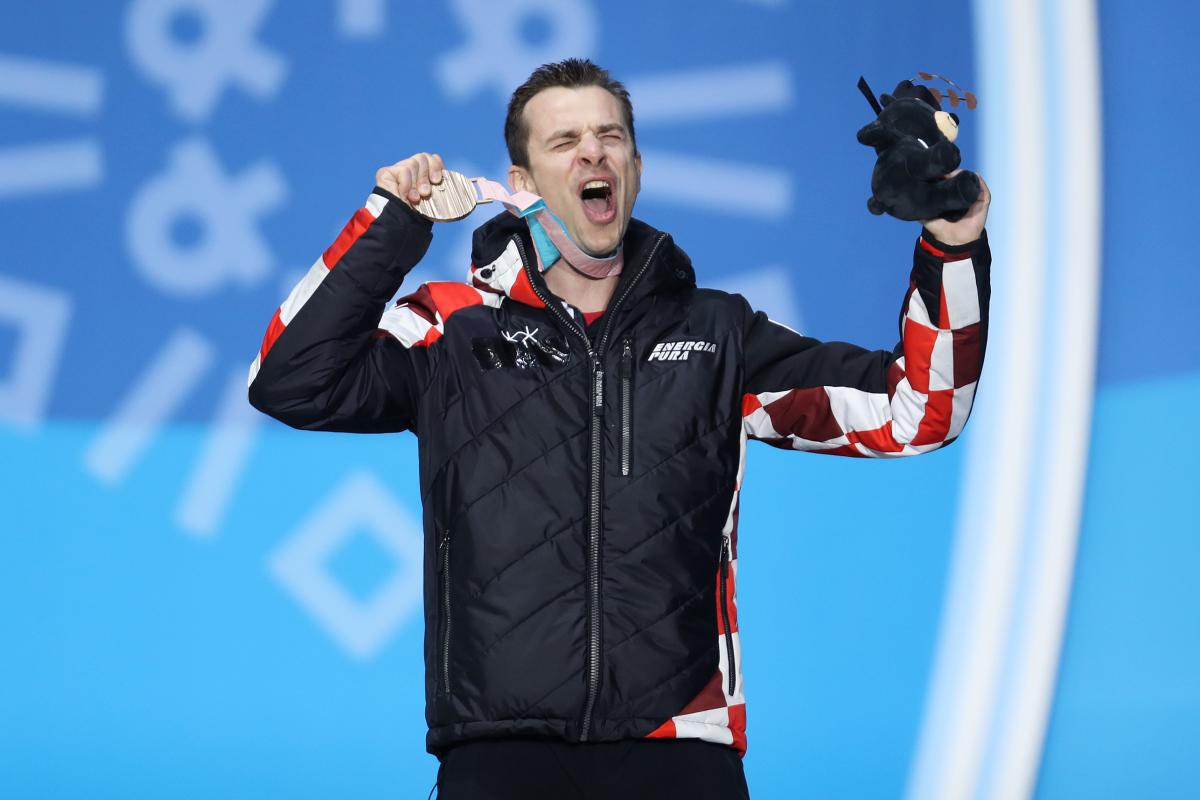 ⒸLinnea Rheborg/Getty Images
By IPC
Croatia's Bruno Bosnjak vividly remembers every detail of his horrific snowboard crash. But he does not think about it while he is on the slopes. He would not be a Paralympic medallist if he did. 
"You have to be aware of what you doing about the danger, but you should never have fear," the 37-year-old said on the International Paralympic Committee's podcast A Winning Mindset: Lessons From the Paralympics. "If you have fear, you will make a mistake, that's for sure."
On the podcast, the 2006 Olympic Winter Games hopeful, candidly spoke about the trauma of breaking his back twice, and how he overcame his darkest days to become a Paralympic medallist.
His first crash at FIS border-cross left him with a broken neck and later a mountain biking accident did serious damage to his spinal cord.
"There are moments I don't like because the courses are getting faster and faster, bigger and bigger and bigger. They're developing our sport with the best ones for impairments. 
"I don't like big jumps," he admitted. 
It is not because of his accident. He just does not fancy it. But he cannot avoid it, and has to do a lot of self-talking.
"I had to talk to myself to motivate myself when riding," he explained. "'Yeah you want it, you want this jump, yeah!' Because I knew didn't want it but I made myself want it. 
"You cannot have negative thoughts before the jump. When you're in the air, it's fine, then you can really enjoy but yeah, it's a psychological work."
Despite two major near-death experiences, Bosnjak returned to the slopes, and explains in detail how he was able to overcome the trauma in his life to win the Winter Paralympics bronze in PyeongChang.  
"I'd rather risk my life than have a life where I cannot do anything because I have to take care of my neck all the time," he said.
"I have had hard times but also good times, and the hard times make the good times better and more intense," he added. 
The complete transcript with Bruno Bosnjak is available online.