Japan's Ishii embracing her role as pioneer for female coaches in Para alpine skiing
Saori Ishii led Japan's medal haul in Para alpine skiing at the Beijing 2022 Paralympic Winter Games as the team's head coach. Since October 2022, she has served as the chairperson of the team, drafting mid- and long-term development strategies
08 Mar 2023
Imagen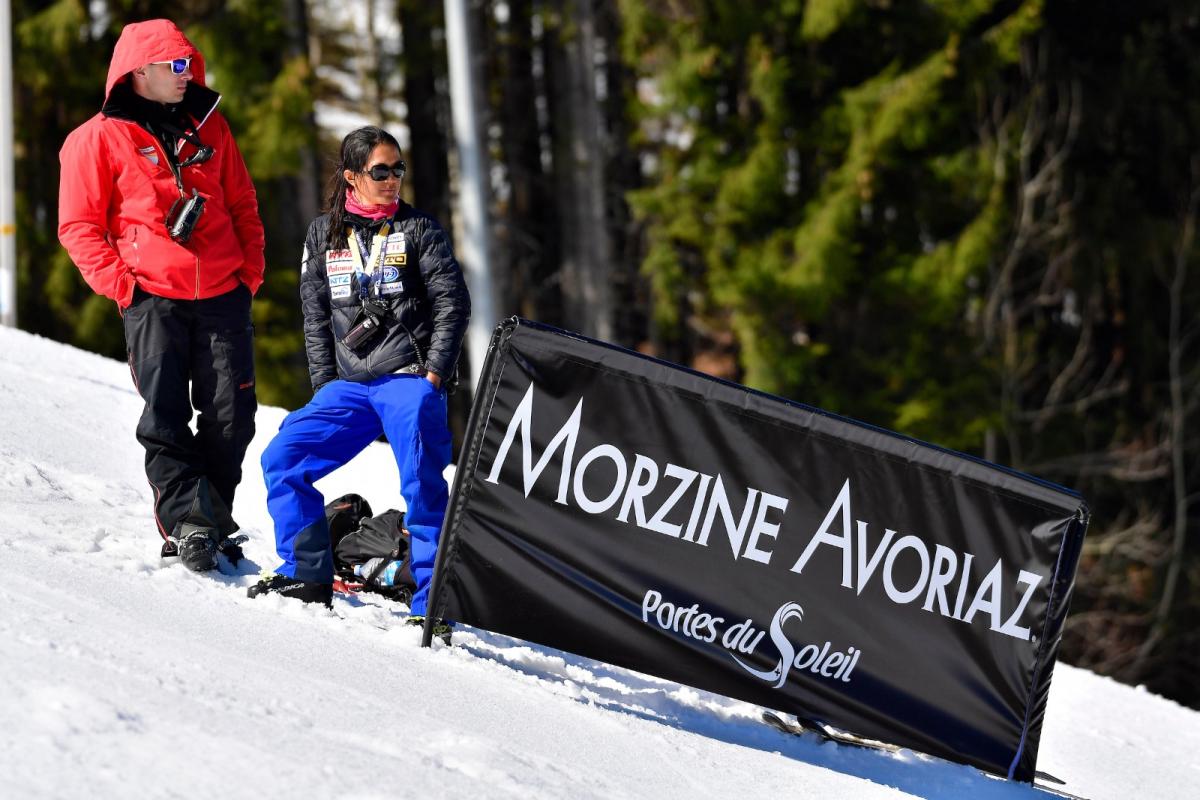 ⒸLuc Percival Photography
By Ayano Shimizu | The IPC
Joining the Para alpine skiing circuit nine years ago, Saori Ishii quickly got used to being one of a few female coaches at competitions. At team captain meetings held a day before major races, she would sometimes be the only one in the room.
Being in that environment, Ishii, who served as head coach of the Japanese Para alpine skiing team for about four years, told herself that she had to be stronger.  
But recently, she has seen more female leaders in the sport, which has allowed her to remove the "armour" she had worn throughout her time as a mentor and coach.
"When I joined the team (in 2014) there were rarely any female coaches at international tournaments. There would be two people or so besides me," said 39-year-old Ishii, who led Japanese athletes to six medals at the Beijing 2022 Paralympic Winter Games.
"I'm the type of person who hates defeat so I thought I can't lose here. I tried to make myself look stronger," she added. "But we've seen a wonderful change. Many countries have female staff now."
A pioneer
Ishii became head coach for Japan after PyeongChang 2018 and served in that role until September 2022, leading Para athletes to the podium at a number of international meets. 
Being a coach is a physically demanding job. When the team hits the road, it is the staff's job to load a truck with the team's luggage and equipment, which often weighs over 1 tonne. Then Ishii will drive a van full of athletes for hundreds of kilometers.
"My body is sore at the beginning of the season, but by mid-season I start getting used to it. It's like that every season. It's a job that you can't do unless you're tough," Ishii said with a laugh.
When she became head coach of the Japanese team in 2018, there used to be male assistant coaches much older than her.
"For a long time, our team only had male staff. There were male coaches in their 40s and 50s working under me, so I think some of them thought of me as a young girl," Ishii said. "Even without realising, I started to think that I had to get a grip and stay strong.
"There are more female staff joining us now, so I feel like I don't have to wear armour anymore," she added. "One thing I've learned from all these years on the team is the importance of respecting every team staff, and that helps us work together."
Straight from the ads
Ishii started skiing when she was three years old and her early childhood years saw her travelling between the slopes and her home in Tokyo. After sustaining an injury in high school, she became interested in studying physical therapy and worked at a hospital after graduating from university.
One morning in 2014, she came across a newspaper advertisement featuring Para alpine skier and seven-time Paralympic medallist Taiki Morii.
That afternoon, she went to the gym and saw the six-time Paralympian training for the Sochi 2014 Paralympic Winter Games. The two hit it off immediately after Ishii approached Morii for a short conversation.
By the end of the chat, the Paralympian asked Ishii whether she would be interested in joining the national team. Months later, Ishii started a new life chapter as the team's coach.
Being there for athletes
While it is a tough job, Ishii says that it is all worth it.
"There are so many difficult and grueling things, but when athletes win medals, all that hardship just disappears. That's how rewarding it is," she said.
At Beijing 2022, she recalls being on the slope and speaking to sit skier Momoka Muraoka on the radio before the women's sitting giant slalom race.
"I knew how much that race meant for Muraoka, and I knew how much she gets nervous before races," Ishii said. "On the radio, I told her 'It's OK, Momoka, you can do this.'
"I'm not the type of person who shows emotion often - I've never cried watching TV. But in that moment, I couldn't help myself. I was so happy when she made it to the finish line and won."
On Muraoka's 25th birthday on 3 March 2022, Ishii and fellow female Para alpine skier Ammi Hondo decorated Muraoka's room at the Beijing 2022 Athletes' Village with balloons to surprise her.
"Female athletes are able to compete at ease because a female coach is around, and I'm really happy about that," Ishii said "There are things that they can only talk about with women so I'm glad that they can rely on me."
In her time as the national team coach Ishii has been asked for advice about physical issues like menstruation. Other times, she is the "big sister" for the female athletes, trying to help them feel more comfortable when on the road.
"It's not just about menstruation or about mental issues, but when we are overseas, athletes spend time in the same room for about a month. So by the end, they begin to get tired," she said.
"They get tired of each other and that especially seems to be the case with women. We are all like a family, travelling together. So I talk with them when they are feeling uneasy."
And it does not matter whether the athlete is male or female. Ishii is always there to listen. 
"I want to be someone who the athletes can always talk to," she said. "I used to think it was difficult to draw a line between being overly friendly and being helpful, but now I think I have been able to do that."
A bright future
Since October 2022, Ishii has served as the chairperson of the Japanese Para alpine skiing team where she is in charge of drafting mid- and long-term development strategy, including discovering new talent and raising the level of the top team.
With three years to go until Milano Cortina 2026, she has big dreams for Team Japan. One is to help 42-year-old Morii, who introduced her to the world of Para alpine skiing, top the podium at the Paralympic Games.
"Morii has won at the World Cup but not at the Paralympic Games. Considering his age, (Milano Cortina 2026) will likely be his final Paralympic Games so I really want him to win a gold medal," Ishii said.
And while she is the first female head coach at the Japan Para-Ski Federation, Ishii hopes she is not the last.
"I need to raise more female staff. I'm human so you never know when I won't be able to work anymore, so I need someone who will succeed me," she said. 
"There isn't anything you can't do because you are a woman. It's important to start. I want to see more people trying without being scared."