The Paralympic pioneers who helped create a PLY legacy
Kevin Coombs and Ragnhild Myklebust, the first two athletes to receive PLY status, explore how things have changed for the better for Paralympians
23 Feb 2022
Imagen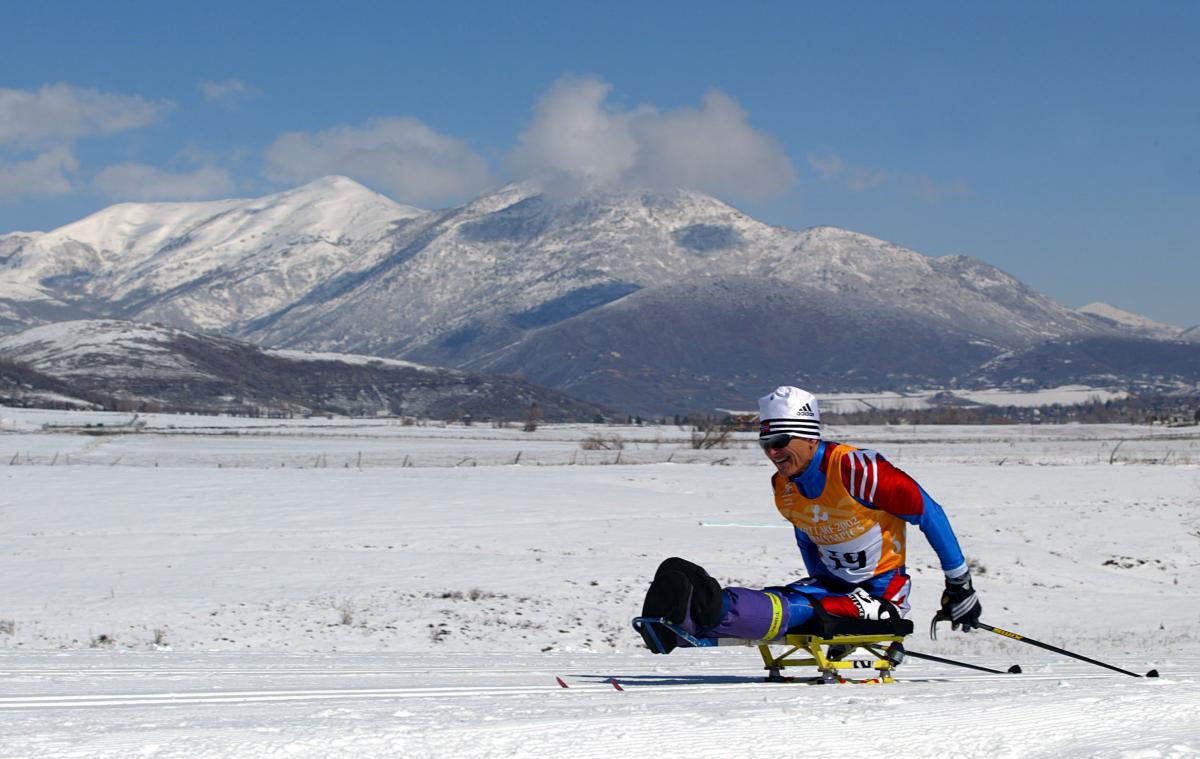 ⒸGetty Images
By IPC
Even at 78-years-of-age Ragnhild Myklebust has lost none of the fire that made her the most decorated athlete in the history of winter Para sport. 
Reflecting on how the world today better acknowledges the athletic achievements of Paralympians, the Norwegian recalls a poignant moment competing at the Innsbruck 1988 Paralympic Winter Games. 
"It was the 2.5km cross-country race. It was a little uphill, but nothing that was a concern. I noticed there were people at the side of the course, and I wondered why they were there. I soon found out when they tried to push us up the hill - they thought we needed their help. I shouted, "go away!" and they soon left us alone, but I was really annoyed with them for thinking we couldn't do it." 
But Ragnhild could do it alright. Across six winter Games (Lillehammer, Innsbruck, Albertville, Lillehammer, Nagano and Salt Lake City) she won a record 27 Paralympic medals, 22 of them gold. Her place in Paralympic history is assured. 
As is that of Australian Kevin Coombs, who at aged 18 was one of the first 219 athletes to compete in the inaugural Paralympic Games in Rome in 1960. He was also Australia's first ever indigenous athlete to compete in the Paralympics or Olympics. 
The pioneering spirit of these two athletes was why the IPC decided that they should be the first Paralympians to receive PLY post-nominal letters after their name. Launched this week, Paralympians who apply will be able to use PLY alongside their name on official documentation, social media, cv, business cards, presentations, email signature or anywhere else their name is. 
PLY is a landmark that celebrates the contribution of 28,000+ Paralympians who have helped create the Paralympic Movement. That is not something lost on Kevin and Ragnhild, who helped blaze the trail for today's generation of athletes. 
Kevin Coombs OAM receives PLY certificate from Jock O'Callaghan, President of Paralympics Australia Ⓒ Paralympics Australia
 
"There was a time when Para athletes were poor citizens," explains Kevin, who competed in wheelchair basketball and athletics across five Paralympic Games from 1960 to 1984. "There were always medical people in the way telling us we couldn't do things. But once we got passed them we were able to train as athletes.  
"And that's important because we are, first and foremost, athletes. Paralympians train just as hard as Olympians, so to have the PLY recognition and see so many corporate organisations getting on board with the Paralympic Movement these days is fantastic." 
That one and the same thought is echoed by Ragnhild: "For me, what PLY stands for is the feeling that I am equal and I can do what other people do. I'm not a standing skier, I'm a sit-skier. However, what's important is that it's the same sport. As an athlete I have the same physical and technical proficiency as an able-bodied skier. There is no difference between us, we both have to use our head as all skiers do. 
"Thankfully these days Paralympic athletes are not looked on with the pity that we were. People have seen over the last 20 years more of the Paralympics on television and they can see we are elite athletes." 
Beyond the Paralympic Games
And if Kevin is any example, being a Paralympian creates opportunities away from the field of play.  
"For me, being a Paralympian opened a lot of doors for employment. I was in the workforce for 39 years and for half that time I worked for the government. I was in aboriginal health in Victoria and we set up a lot of great initiatives that are still in place today benefitting indigenous people. That's very pleasing for me as a Paralympian and as a person." 
When asked what message they would give to those dreaming of one day being a Paralympian, the advice of Kevin and Ragnhild is simple and forthright.  
"The first and most important thing is to enjoy what you're doing," says Kevin. "If you're playing in a team event like I did, I used to work very hard at bringing my team-mates in to be as good as they should be. You need to encourage them and get better from where they started. But the most important thing is to have fun." 
Ragnhild has two pieces of advice. "The first is to train hard and not think that you will start one year and be the best the next year, because being a Paralympian is tough," she says before adding with guidance that should put fire in the belly of every aspiring Para athlete. 
"What I think is most important is to not give up. Sometimes being a Para athlete can be challenging because there might not be many other disabled athletes to train with. But you need to be strong. Do not get disheartened. It is ok to train alone, to train with able-bodied people. So work hard, be determined and you will arrive at the finish line."