'Rising Phoenix' film helps Ntando Mahlangu find bigger reason to run
South African sprinter says learning about the Paralympics history motivated him in a new way
27 Aug 2020
Imagen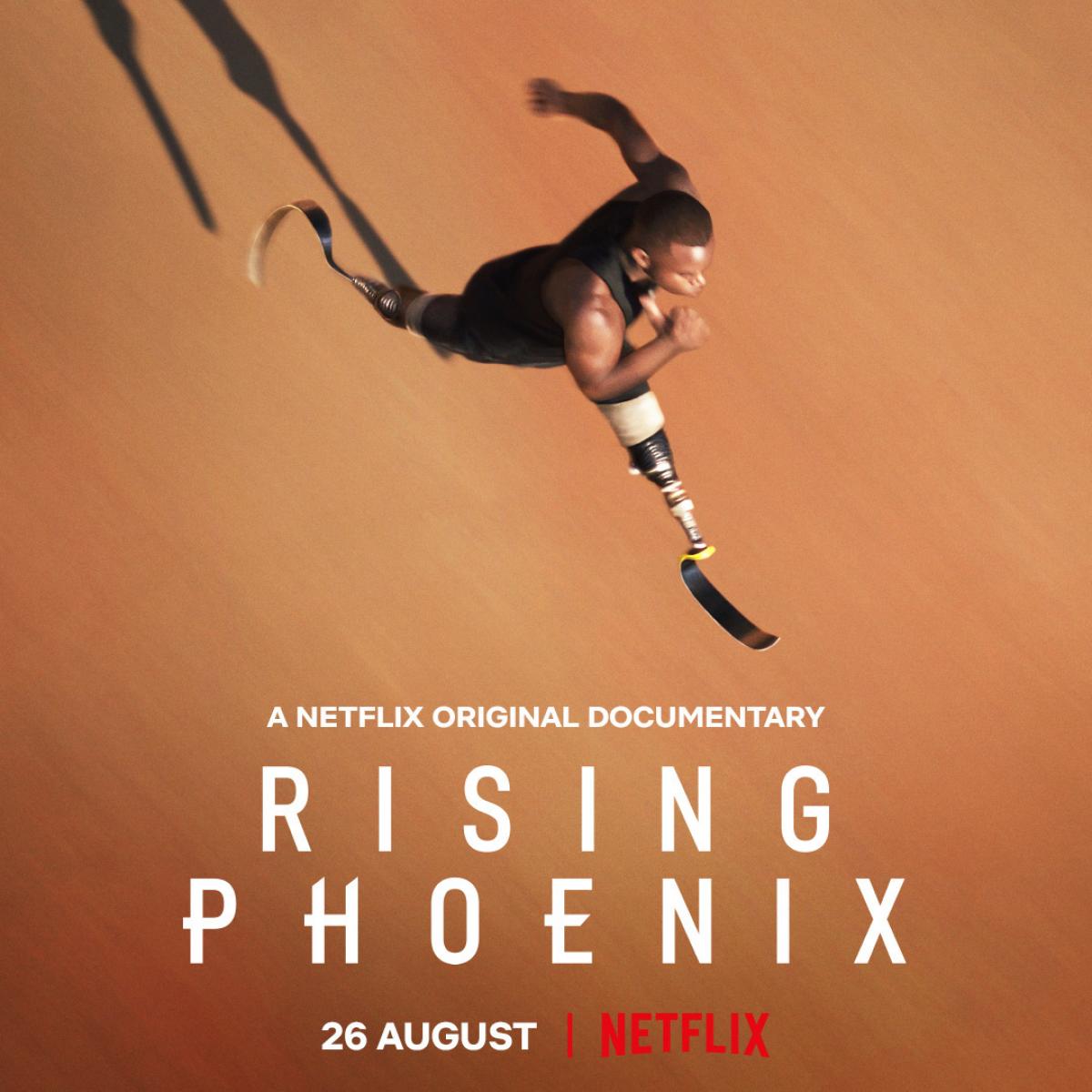 ⒸNetflix
By Ros Dumlao | For the IPC
Ntando Mahlangu's introduction scene in the Netflix film 'Rising Phoenix' has him sitting in his bedroom with a cheetah next to him.
He confirms the cheetah is real, and her name is Savannah. He walks with Savannah outside a rural house in South Africa and races against her on his prosthetics.
Apart from actually owning a cheetah, Mahlangu assures that his story depicted in the film is as authentic as it gets. From how he got his nickname 'Blades,' and watching the London 2012 Paralympics as a kid to competing four years later – he appreciated the filmmakers' efforts.
"What they did in the film, they showed who is Ntando," Mahlangu said. "The guys were with me in a rural area in [South Africa]. I grew up in a rural area and for me to share that with them was very special."
 
However, he noted that Rising Phoenix – released on 26 August - is not about him. 
Instead, it is eight other cultures brought together to tell a powerful story about the Paralympic Games. 
"What's in my heart is the story of the Paralympians. Yes, there is [nine] Paralympians in the film. But it's like all those stories, they tell you more about the Paralympics," Mahlangu said.
"It's also very difficult to tell people about the Paralympics. So, I think this is a platform where people will learn about it and this is what I wanted. I think why people aren't watching Paralympics or people are not supporting is because they don't know about these things. So now we are giving them a platform and I think it is going to go big in a way people are going to start supporting Paralympics, people are going to start knowing what is Paralympics."
At 18 years old, he is the youngest of the nine Paralympians profiled. He was 14 when he won silver in the 200m at Rio 2016. 
Born with hemimelia, a condition where the lower leg failed to develop, he spent his childhood in a wheelchair until 2012, when he decided to have his lower legs amputated and was gifted his first set of blades. 
With footage of his first steps on the blades, he is not ashamed to open up.
"I'm really comfortable with sharing my story because I basically think that my story can inspire others to open up and be open about stuff," the Mpumalanga athlete said.
He competed at his first Games and four World Championships (two being Junior Worlds). But the film goes further in history to a story that dates back to a neurosurgeon who fled Nazi Germany in 1939, Sir Ludwig Guttmann. 
Treating patients rehabbing from World War II, Sir Ludwig had the vision of a parallel Olympic Games for people with a disability. On 29 July 1948, the first day of the London Olympic Games, he organised his own wheelchair games at Stoke Mandeville. And it took off from there.
The documentary cuts to those historical clips, which was impactful for Mahlangu and invoked a deeper reason on why he runs.
It was so powerful, that it even made him develop a newfound appreciation for the Paralympics.
"Sometimes in sports, let's say athletics, why do  we do it? I do it because I like it and it's nice. But now one has to go and have a different view. You have to sit down and think about it, 'why am I running?' I'm definitely running for all the people who have struggled before me and then wanted us to come to this point where we are today. Did they want us to get here and stop? No. They want us to get further."
He continued: "This movie made me love athletics more. Love sports. Cause at the end of the day, the story is that sports can bring us together."