Rising Phoenix musician George Doman on his ascent to stardom
'They'll realise a gift isn't cursed'
06 Oct 2021
Imagen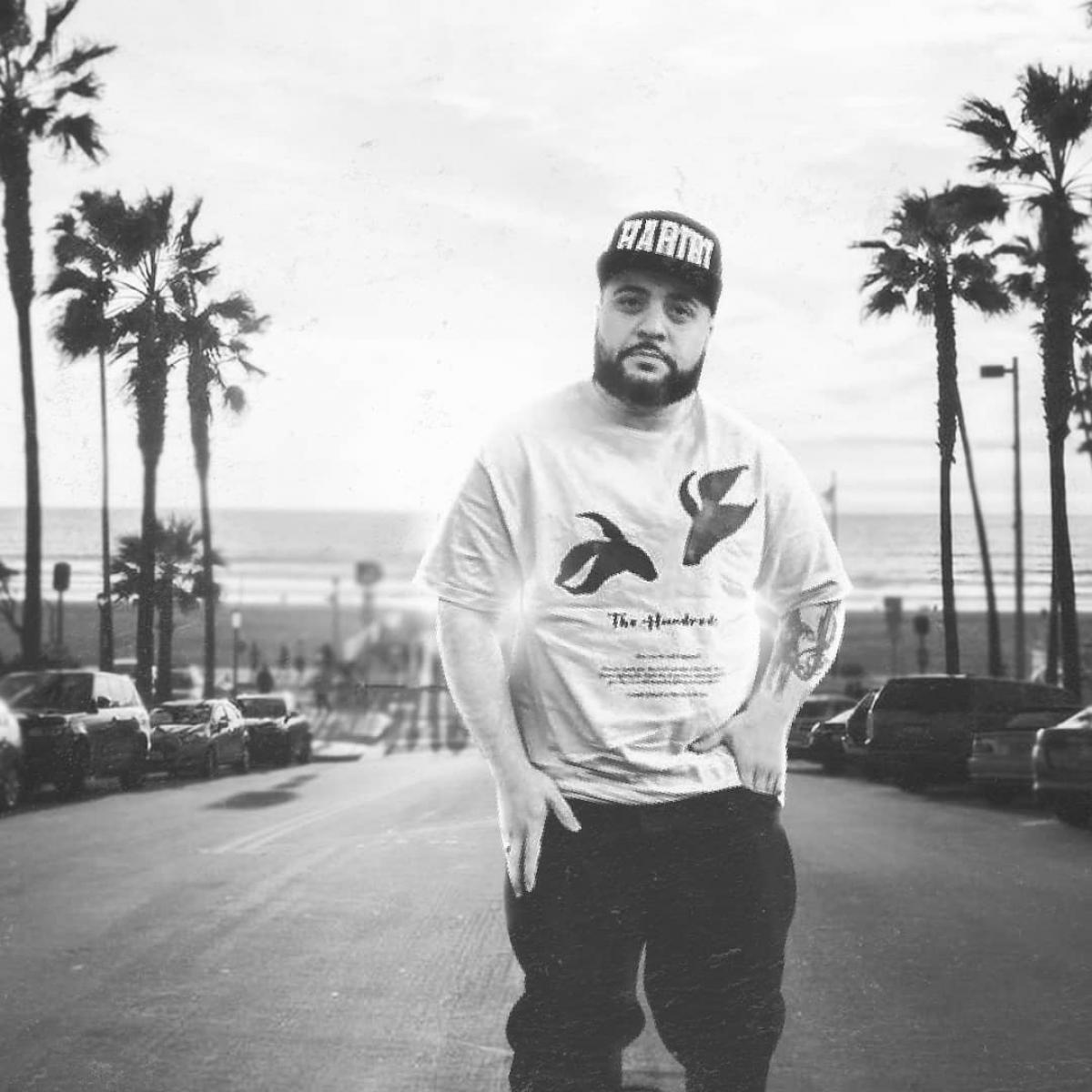 ⒸGeorge Doman
By Aryanna Prasad | For the IPC
It is the mantra behind the "tragic" in georgetragic, the stage name for Chicago-born, California-based rapper George Doman. Inspired by Tupac Shakur's twist on the phrase "Thug Life", Doman wanted to show the world that what some may see as a tragic curse — living with a disability — is indeed a gift that has shaped his career. 
After two challenging decades as an independent artist, the world finally recognised Doman's musical gifts during the 42nd Annual Sports Emmy Awards. Doman, alongside lyricists Toni Hickman and Keith Jones, won an Emmy for Outstanding Music Direction for the powerful title track of the Paralympic Netflix documentary 'Rising Phoenix.' 
While winning over The Weekend's multi-million dollar Super Bowl performance is "mind-boggling" to Doman, he admitted that believing in his talent is what made him an award-winning artist. 
"I think it was just in me," explained Doman, who was born with cerebral palsy. "I think this is just in me, I don't know how to stop it. I say this humbly: I think I'm great, and I don't know how to stop greatness. Even if I doubt myself, it doesn't stop, it just keeps going."
Believing in himself is what got Doman through several eras of hip-hop and countless music trends, culminating in a timeless, critically-acclaimed song – a rare feat for any artist. In a time where music is powered by playback analytics and viral exposure, Doman has seen it all since his career began in 2001, including a near-break on a season of P. Diddy's "Making The Band" and a nod from TechN9ne-affiliated rapper Krizz Kaliko.  
Making it
The biggest breaks in Doman's career have come from those within his own community: first when Leroy Moore connected him to KripHop Nation, then when got a call from Daniel Pemberton in 2019. 
Described as a "Wu Tang-style" clan of artists, KripHop Nation is a global network of artists with disabilities working together to uplift, collaborate and share one another's work. Through KripHop, Doman met Keith Jones and Toni Hickman, his fellow collaborators on the Rising Phoenix track. Finding KripHop changed things for Doman, but it was not until he received a call from Daniel Pemberton that his work finally culminated in the opportunity of a lifetime. 
When Doman got the call, he was so inspired that he wrote the song "Purpose". Within a day, he had already written his verse for Rising Phoenix.
As the Emmy win demonstrates, Doman does not face a dearth of talent, but he does face a dearth of opportunity. There has always been a darker side to why Doman has not enjoyed breakout success. 
"The industry is so saturated with [the idea that] everyone can do it," Doman said. "Right, but here's the thing: try having a disability and doing it. It changes the whole landscape. It's been really, really, really tough."
Even with an Emmy nomination, Doman and his fellow artists feel overlooked. These days, it seems a verified checkmark on social media is worth more than Emmy-nominated talent. The online environment replicates real-world problems: people with disabilities are not perceived as relatable. 
"They're looking at the disability, and they're thinking that these artists with disabilities, that's all we're going to talk about," Doman said. "But that's not necessarily true. Yes, for Rising Phoenix, we had to speak about disabilities because that's what the film was about. But I can still talk about happiness, family issues, anything besides a disability. If it's good music, it will translate."
Being different is unique
Considering his cerebral palsy a gift, Doman embraces the fact that he is different. In a music industry echoing the same sound, he believes his unique message should resonate with fans even more. 
"My message is that we are not the same and we're not supposed to be the same, but when we blend the beauty is, is that's the beauty of we're all different, so let's champion each other instead of saying no, I don't understand this.
"I would say to the person that doesn't have a disability, no, we're absolutely not the same, but we do feel the same things you feel, and we want the same things you want." 
An attitude of acceptance is not the prevailing one in California's renowned music scene. When listing musical inspirations like Tupac, Nas, and Pink Floyd, Doman mentions the ableism in the Bay Area's famous hyphy movement. 
Doman also described how recording studios refused to hire him as a runner because of his disability, but the employment discrimination stretched beyond the music industry. No one would hire Doman, so he went back to school and got a degree in marketing from Full Sail University. His marketing degree and visibility with Rising Phoenix' culminated in a dream job for Doman: work as a Brand Campaigns Assistant for the International Paralympic Committee (IPC). 
"The Paralympics, they're a blessing," Doman effused. 
As Doman enjoys his Emmy win and burgeoning career with the IPC, he is building a summer playlist of his own with two new singles. Self-Doubt was released on 18 June, and Purpose on 25 June. The song titles are fitting: as self-doubt pervaded Doman's life, purpose is what propelled him to where he is today. 
"I'm a vessel for people that can't articulate themselves, and I feel like I'm being used for the purpose that I was really meant to be," Doman explained when spelling out his moniker. "It never really was about fame, it was more about, 'I got a disability. Let me show them that it's my gift.' That's what tragic stands for: they'll realize the gift isn't cursed. So take your curses and turn them into positives."