'Rising Phoenix' shows a different side of Matt Stutzman
USA's 'Armless Archer' gets to be himself in Netflix movie
03 Sep 2020
Imagen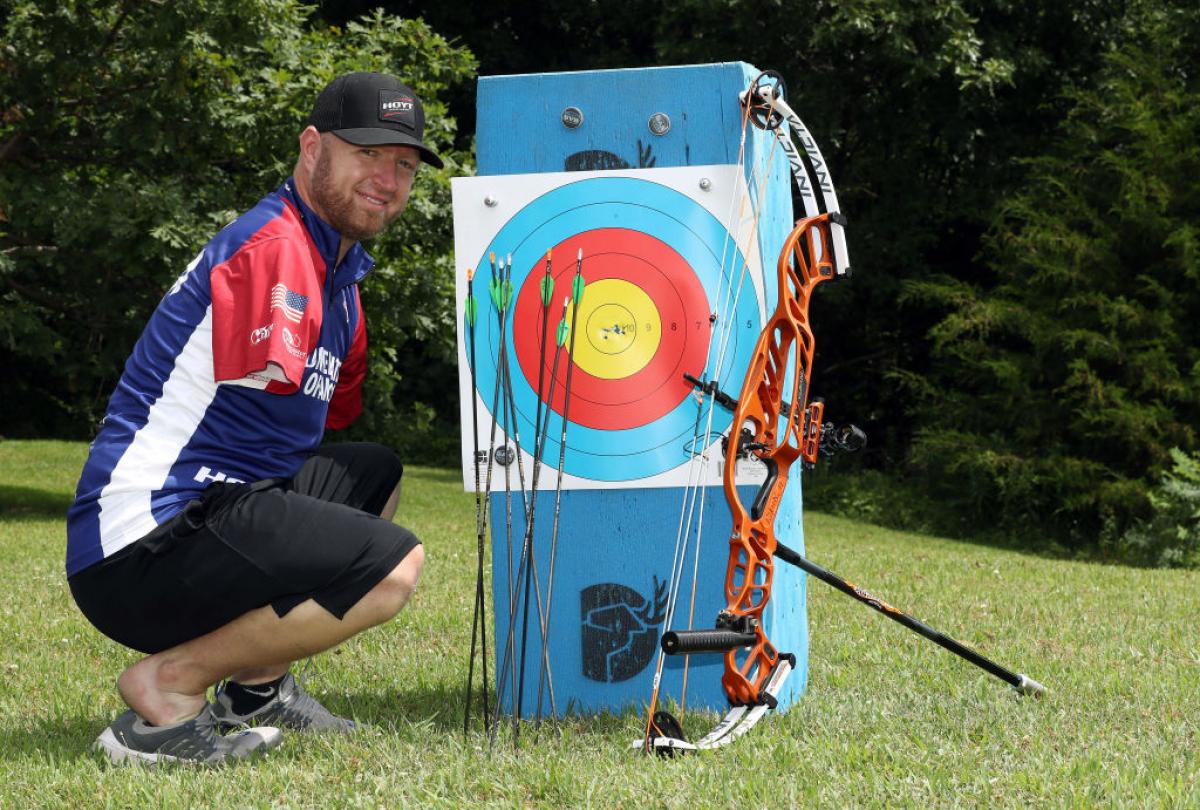 ⒸGetty Images
By Ros Dumlao | For the IPC
US archer Matt Stutzman went off-script, and the producers of 'Rising Phoenix' just rolled with it.
There were not supposed to be as many car scenes in the movie about the Paralympic Games, but Stutzman got them in. 
And it turned out better than scripted. 
"I've done documentaries and stuff like that in the past," said Stutzman, who was born without arms. "But with this one, they really allowed me to just be me. If I wanted to be funny, I could be funny. If I wanted to do something specific, they were really open in showing the world who Matt Stutzman is."
The Netflix documentary 'Rising Phoenix' was released on 26 August and profiles nine Paralympians. Stutzman's journey, along with Bebe Vio (Italy), Ellie Cole (Australia), Jean-Baptiste Alaize (France), Jonnie Peacock (Great Britain), Cui Zhe (China), Ryley Batt (Australia), Ntando Mahlangu (South Africa) and Tatyana McFadden (USA) depicts the powerful story about the Paralympic Games and their global impact. 
In a movie that touches on different emotions, Stutzman adds in his humour with lines such as, "There was no way I was going to be Michael Jordan. No way. I'm not tall enough."
Stutzman was clear early on with the producers that some elements did not depict him accurately. So, they were open to his ideas. 
"Ever since then they were just like, 'What you got? Let's have a good time. You want to be funny? Be funny,'" Stutzman recalled.
He explained to the producers about a local race he participates in called the Redneck Rally Race, and that he owns a car for that race that is meant to run into objects. He got that car into the film, plus a shot of him standing with other cars he repairs, and his bow by his side.  
"For me that made it amazing because most of the time they have an idea of what they want you to say or talk about," Stutzman said. "But because of that freedom I was able to show the world a little different side of Matt."
In the film, Stutzman opens up about being born without arms and adopted at four months old. He won silver at the London 2012 Paralympics, and he likens his love for cars with archery. 
Behind his sense of humour, his love for cars and his determination to be his best in archery, Stutzman emphasised his parents are the "unsung heroes in his story," teaching him to be independent and thinking outside the box since he did not have arms.
"I quickly got that mindset that I wasn't going to worry about what other people thought of me. People are always going to stare. People still stare to this day," he explained.
"So, at around 7 or 8 years old I was like 'I don't care what people think of me anymore. I don't care that I'm funny looking or different. I don't care that they are staring. And I really took that mindset into pretty much everything in my life which led me to today. Here I am.
"And that was because my parents instilled that in me when I was little." 
Having already seen the movie, Stutzman himself was touched by the stories of the other Paralympians. In particular, the story of Jean-Baptiste Alaize stood out. The French long jumper lost his right leg after being attacked during an armed conflict in Burundi in 1994. 
"People say to me we can't imagine what it's like having no arms. But I can't imagine going through what he went through," Stutzman said. "After I watched it, I wanted to go find the guy and give him a hug and tell him let's go compete.  
"In fact, he made me think why am I in this film?"