South Korea's Jeonghun Joo fights to return to taekwondo form
After seven years away from the sport, Joo's competitive side was rekindled and he is targeting Tokyo 2020
23 Sep 2020
Imagen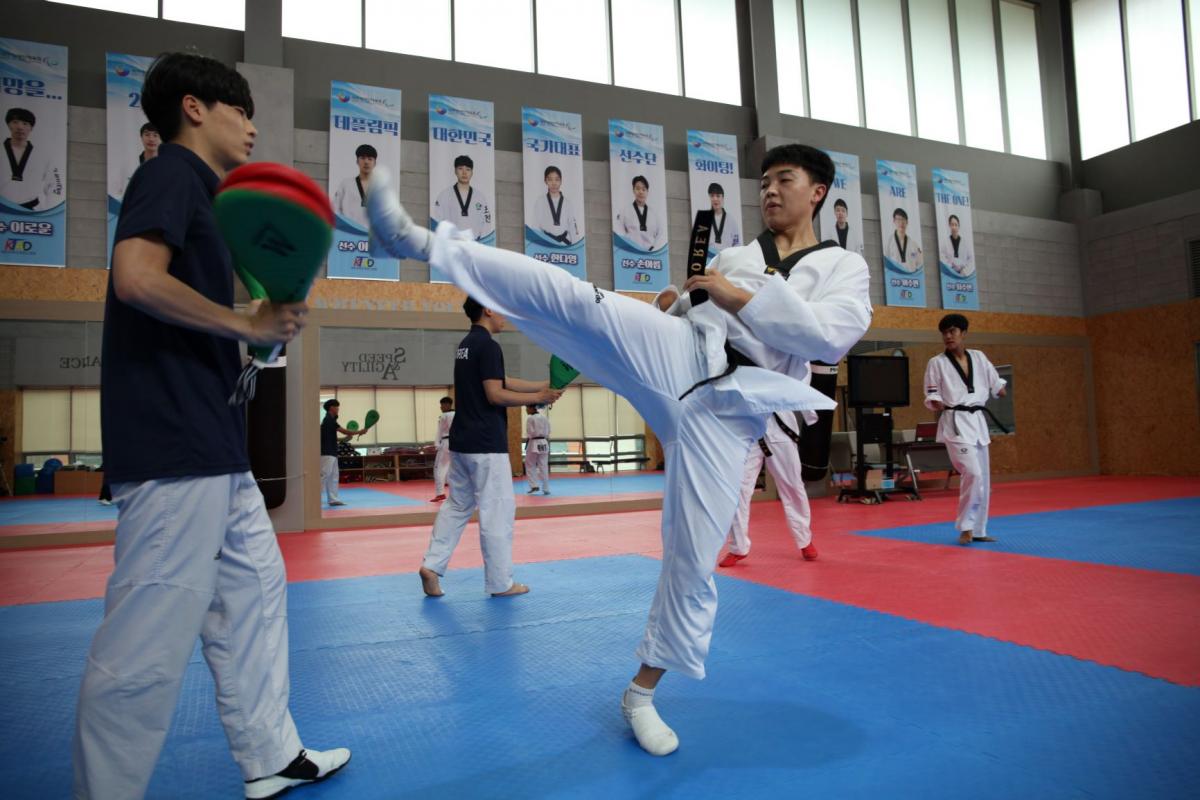 ⒸJeonghun Joo
By EJ Monica Kim | For the IPC
South Korea's Jeonghun Joo is aiming to get back in top form for Para taekwondo's debut next year at Tokyo 2020. Considering he took a seven-year hiatus, the task is not that simple.
He used to compete in able-bodied taekwondo in 2011 but quit due to the strict training environment. He also seemed somewhat out of place as he was the only fighter with a missing hand. 
Joo's right hand below the wrist was amputated following an accident with an agricultural cutting machine at the age of two. But in 2015, Para taekwondo was added to the Paralympic programme in Tokyo, and Joo's coach Jin Cheon-Soo encouraged him to return. 
"The 2020 Paralympics gave me a second chance in my life," Joo said. "Although I didn't know anything about the Paralympics and Para taekwondo at all, it was the right decision to come back to where I should belong."
In 2018, Joo debuted on the international scene by winning bronze in the men's up to 75kg K44 at the Asian Championships in Vietnam.
However, he wanted to change his category and lose weight.
"In a lighter weight class, I'm able to fight with more of my refined techniques," he explained. 
The 2019 World Championships in Turkey was a wake-up call for him, as he realised how hard he needed to work to overcome his long break from the sport. 
"Actually, I even regretted not returning to competitive action sooner after the Worlds. But, in the end, it was good to have many new experiences including a weight loss process before the biggest event," said Joo, who failed to secure a quota place for Tokyo at those Worlds in the under 75kg category. 
Later that year, he found new confidence, claiming silver at the 2019 Asian Championships in Jordan, which was a good sign heading into the Asian Qualification tournament in February 2020.
Despite having loads of confidence to qualify for Tokyo, the tournament was postponed due to COVID-19. The 26-year-old's new challenge now is keeping that confidence until his next competition.
"It is definitely not easy to maintain my mentality amid on-going uncertain circumstances," he admitted. "However, whenever I'm struggling, I remember my life motto: 'not to be pitied, but to be praised.' When I was a kid, I preferred to be hidden. But the Paralympics not only brightened me up, but also inspired people around me."
As of now, he is focusing on individual training sessions and knows what he has to work on to make his Paralympic dreams come true. 
"Most taekwondo athletes' workout routine is mainly to improve their stamina and endurance, but I'm concentrating on building muscles for quick movements and explosive strength," Joo explained. "I used to put too much pressure on my body for strong kicks. Now I'm adapting to modern taekwondo style which is to relax my body and kick effortlessly while training with youngsters."