Uganda on the rise in Para Badminton
26 Sep 2019
Imagen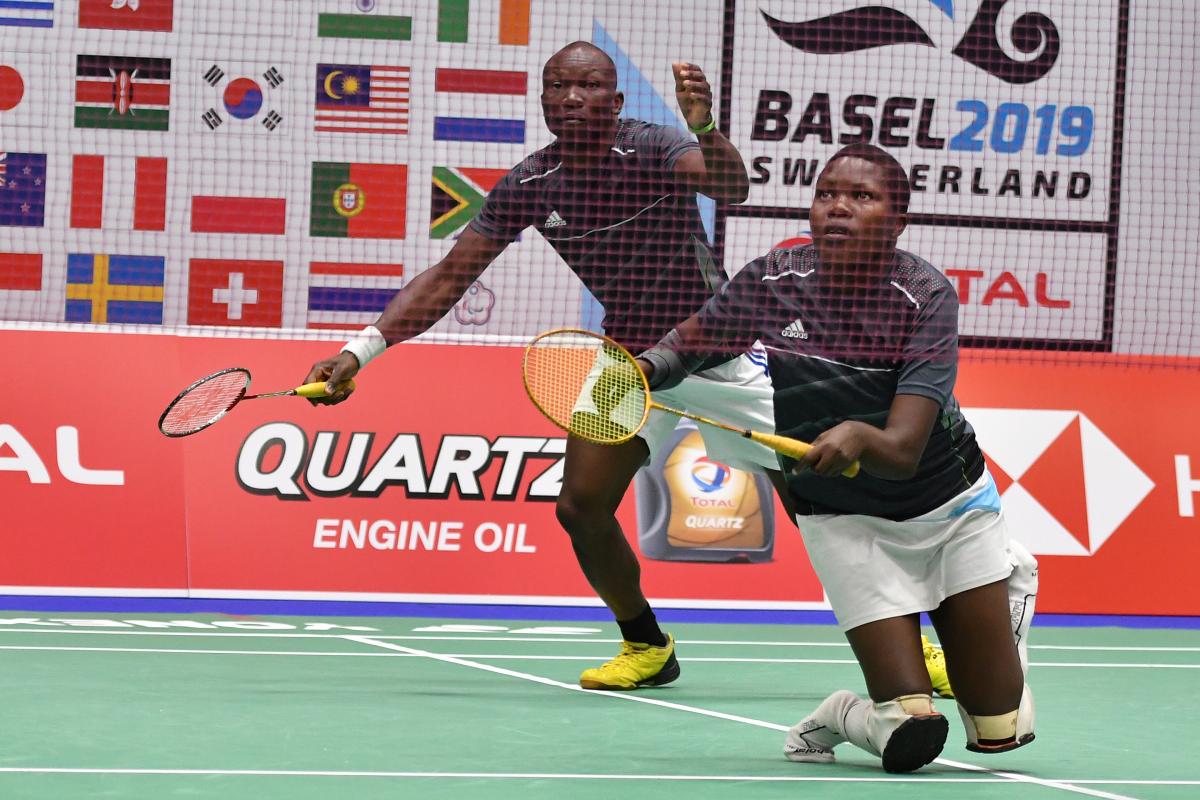 ⒸBadmintonphoto/BWF
By Amp Media | For the IPC
The Uganda Para badminton team are beating the odds and leading the way for the sport in Africa, hosting an annual international tournament and sending five players to the recent Basel 2019 World Championships in Switzerland. 
Among those players, Khadija Khamuka only began playing in 2017 but is already the number one women's singles player on the continent in her SL 4 category.
"I joined my high school on a table tennis scholarship but then I saw that there were no good Para badminton players in Uganda so I thought, 'Why shouldn't I play?'" she said in between matches in Basel in August. "I went to training and fell in love with the game. I do it just for love."
Khamuka produced the performance of the recent World Championships for the Ugandan team, taking Scotland's Mary Wilson to a third game before running out of steam in their group match on day two.
The committed shuttler is now setting her sights on qualifying for the Tokyo 2020 Paralympic Games, when Para badminton will feature for the first time. 
"I've always dreamt of going to the Paralympics so if I do, it means my dream has come true," she said. 
"However, I now know I need more training than I am getting because the international players (at Basel 2019) are much too good. In Africa I am the best player, and yet here I look like a beginner."
Team coach Herbert Ott helped start the Ugandan Para badminton programme in 2015. He said the players almost did not make it to Switzerland because of an administrative delay. 
"It took us up to Thursday afternoon last week to make sure the visas were there," the former player and umpire said. 
"They could not travel earlier because there was no money and there is still not enough to pay the hotel bill. In Uganda it is unpredictable. The funds are planned for, but they are not released on time." 
'We can be heroes'
The team's only male player in Basel, Paddy Kasirye, highlighted the growing importance of the annual Uganda Para Badminton International on developing the sport back home.
"Since we first hosted the tournament, people have become interested in Para Badminton," said Kasirye, who exited the men's singles SL 3 at the group stage in Switzerland. 
"We are trying to show them that you can be heroes like other people, that you can bring medals to our country and put Uganda on top of Africa."
Kasirye also featured in the Basel 2019 mixed doubles event alongside Elizabeth Mwesigwa, an SL 3 player who was born with an impairment to both of her legs below the knee. 
"Elizabeth is trying to show other people with a physical handicap that disability is not inability," Kasirye said. "As much as she moves around on her knees, she shows that she can play the game." 
Mwesigwa performed well in Basel, scoring 20 points in the match against Celine Vinot Australia, 22  against Catherine Naudin of France and taking 11 points off eventual winner Manasi Joshi of India.
"I feel very good to be able to play with other people who are standing," she said. "Maybe I inspire disabled people who are out there and who say, 'I can't do this'. They see me and they get morale to start training in badminton."
Despite these successes, Ott said it was still too early in the Para badminton programme to identify a future a champion. 
"When I check the players on court, they are still lacking the basics such as proper footwork and how to make good services," he said. 
"We cannot afford to have more coaches so they are only learning by doing, and sometimes they learn it the wrong way.
"The future will mainly depend on funding. You can only spend one shilling if you have it."