Beijing 2022: IPC reassured and encouraged by progress
First meeting held between the two organisations since PyeongChang 2018
17 May 2018
Imagen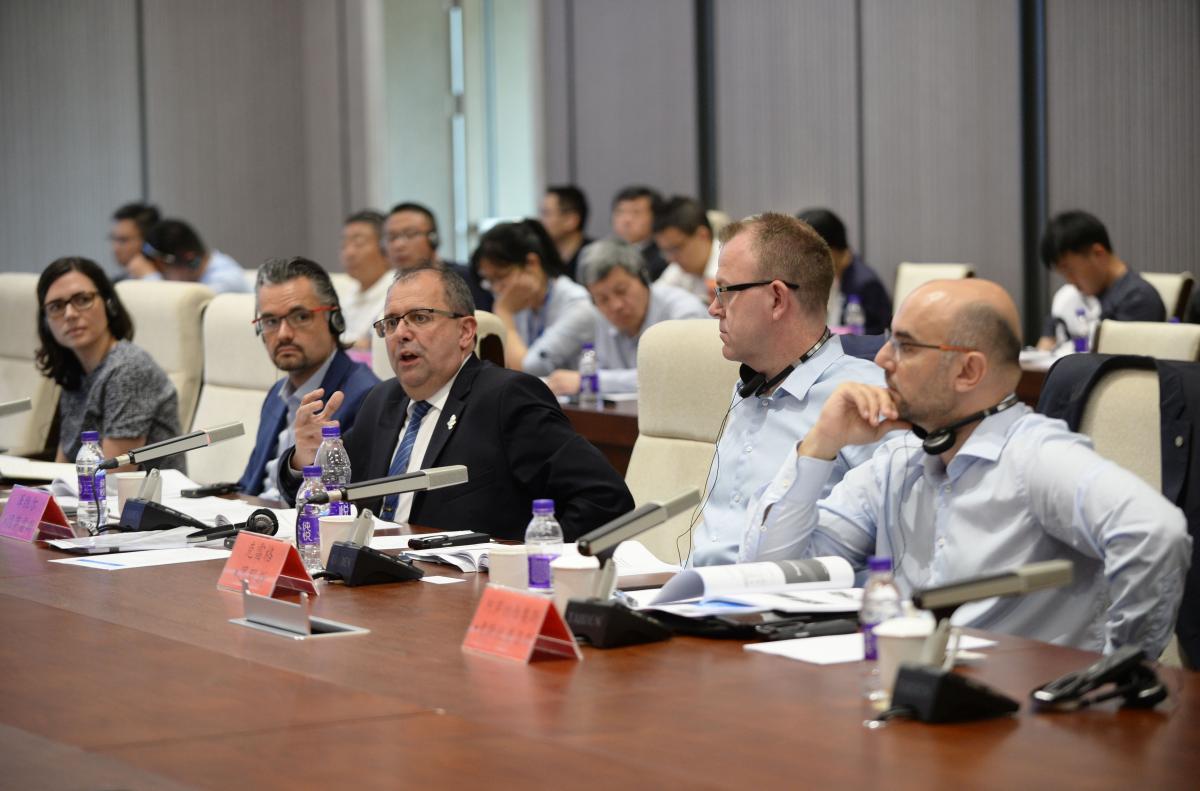 ⒸBeijing 2022
By IPC
"With PyeongChang 2018 now consigned to the history books, attention has switched to Beijing 2022. I am extremely confident the Organising Committee can better the record-breaking success of March's Paralympic Winter Games in South Korea."
The International Paralympic Committee (IPC) has said it is "reassured and encouraged" by the progress made by the Beijing 2022 Olympic and Paralympic Winter Games Organising Committee following the conclusion of an IPC Executive Project Review this week (15-16 May).
In the first meeting between the two organisations since the PyeongChang 2018 Paralympic Winter Games, various functional areas within Beijing 2022 updated the IPC on preparations.
This included progress reports on people management, venues and accessibility, Paralympic Games integration, engagement and communications, planning and co-ordination, broadcasting services, marketing, and legacy.
Xavier Gonzalez, the IPC Chief Executive Officer, said: "The Executive Project Review with Beijing 2022 was highly productive. Things are progressing very well in all areas and we leave Beijing reassured and encouraged by preparations for the next Paralympic Winter Games.
"As we approach the 10th anniversary this September, Beijing 2022 is under no illusions that is has a fantastic and unique opportunity to build on the legacies of the Beijing 2008 Paralympic Games.
"By maximising public awareness and engagement in Paralympic winter sports ahead of the Games, together with improving and setting new standards in terms of accessibility, China really can create a more inclusive society and change attitudes towards impairment.
"With PyeongChang 2018 now consigned to the history books, attention has switched to Beijing 2022. I am extremely confident the Organising Committee can better the record-breaking success of March's Paralympic Winter Games in South Korea."
Zhang Jiandong, Vice Mayor of Beijing and Executive Vice President of Beijing 2022, told IPC representatives that the Organising Committee had successfully completed all the work for the Foundation Phase of Games preparations and had made a good start for the next phase of laying out detailed plans.
"Having taken over the Paralympic flag at end of PyeongChang 2018, Beijing 2022 will step up work in areas like venue construction, accessibility, sports, communications, engagement, marketing, and sustainability," Zhang said.
"Beijing 2022 venues will be built or renovated to meet high standards and taking into full account the needs of Paralympic winter sports, and earnest efforts will be made to engage the public, especially the youth, to raise awareness of the Paralympic Winter Games.
"Preparations for the Olympic and Paralympic Winter Games would be integrated and carried out in a "Green, Inclusive, Open, and Clean" manner, with sustainability and legacy in mind," added Zhang.
An IPC delegation will back in Beijing next month, together with the International Olympic Committee, for the debrief of the Olympic and Paralympic Winter Games PyeongChang 2018.