Bochet's life as the only woman on the road
French multiple World's and Paralympic medallist Marie Bochet speaks for International Women's Day about being the most successful athlete, and the only woman, on the French team.
08 Mar 2015
Imagen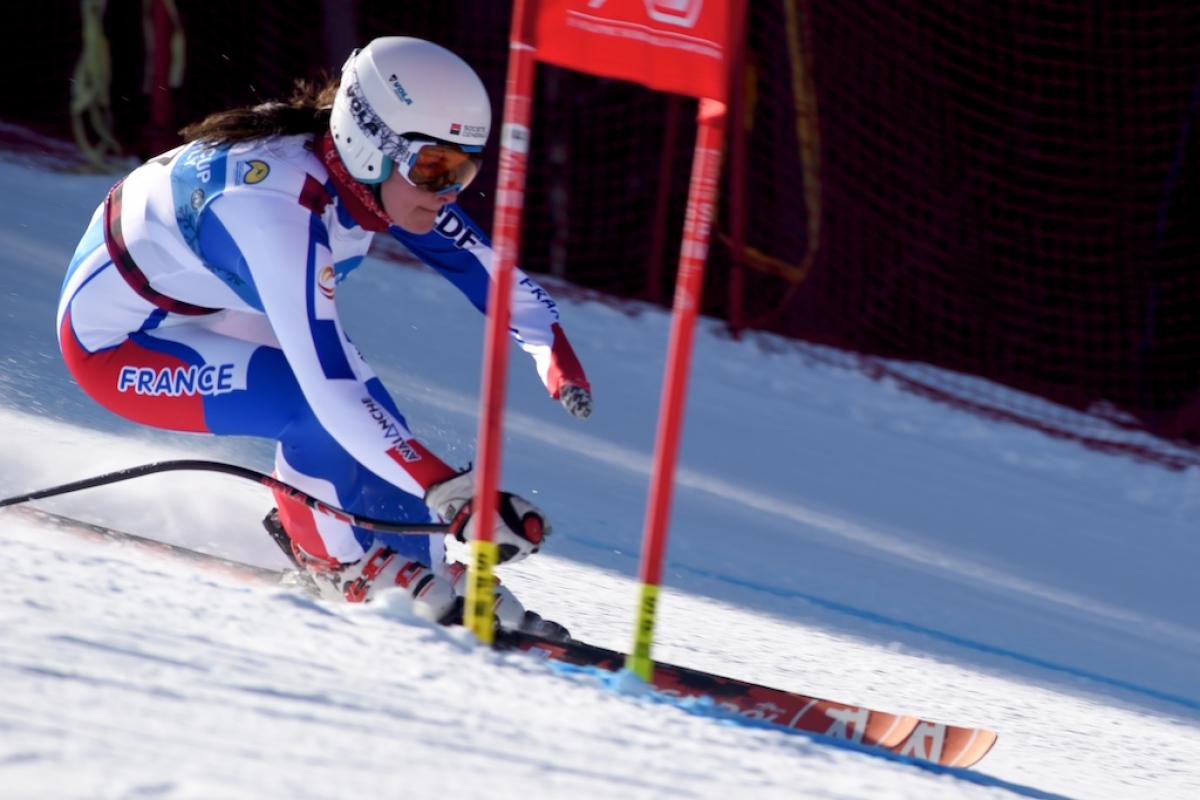 ⒸAlpine Peak Photography
France's five-time Paralympic and now nine time world champion Marie Bochet has spoken of life as the only woman on the French para-alpine skiing team, and hopes that more will join as para-sport develops in France.
Bochet, who is currently competing at the 2015 IPC Alpine Skiing World Championships in Panorama, Canada, where she has won three gold medals, feels that women can bring a special approach to alpine skiing.
"We have the emotions to make our skiing very proper and we ski beautifully, we make more contact with the snow," Bochet said.
"When I speak about it with my coach, he said it's completely different to manage a man because we have more emotion. It's different and we are more sensitive."
Bochet is joined on the team by one other woman, a physiotherapist Marion Chavanne, who makes the long periods away from home on the road a little easier.
But Bochet also believes that the way para-sport is structured in France helps her to perform at her best.
"In Paralympic sport, we have the luck that we race with the men and we have the equality with the men so it's very alike for us," she said.
The 21 year-old, who won her ninth world title in a row in super-combined on Saturday (7 March), made a plea for young women to get involved in the sport to continue her legacy.
Observing that skiing does not draw many girls in her home country, Bochet said: "In France it's difficult, we don't have so many little girls who want to ski. The French team try to build the team for the young but it's not very easy.
"But I hope that other girls will come onto the team with me."
Bochet began skiing at the age of five, before being talent spotted at 11. She made her international debut in 2008 at the tender age of 14 and went onto to compete at Vancouver 2010. There she was nicknamed 'Little Marie' because of her age.
At the 2013 World Championships in La Molina, Spain, Bochet made history by becoming the first woman to win all five events.
Being a trailblazer for women's para-alpine skiing in her country, Bochet had the following advice for those who might be thinking about giving the sport a try.
"I think for a girl you need to have a lot of feelings in the sport and try to understand what we do, and not just try to go fast and want to win. You need to think about what you are doing."
Bochet will be going for her tenth world title, and another complete sweep of events, on Sunday (8 March) with giant slalom and Tuesday (10 March) with slalom.
The International Paralympic Committee (IPC) is celebrating International Women's Day across its platforms on Facebook.com/ParalympicGames, Twitter.com/Paralympic and at Paralympic.org with interviews and blogs from sportswomen from across the para-sport spectrum throughout the day.
Panorama 2015, featuring over 100 athletes from 23 countries, can be followed at Panorama2015.com with a livestream and results.