Helen Rowbotham: It is essential to create an environment where female leaders flourish
Helen Rowbotham believes that gender equality in para-sport is as important as equity for people with impairments.
08 Mar 2015
Imagen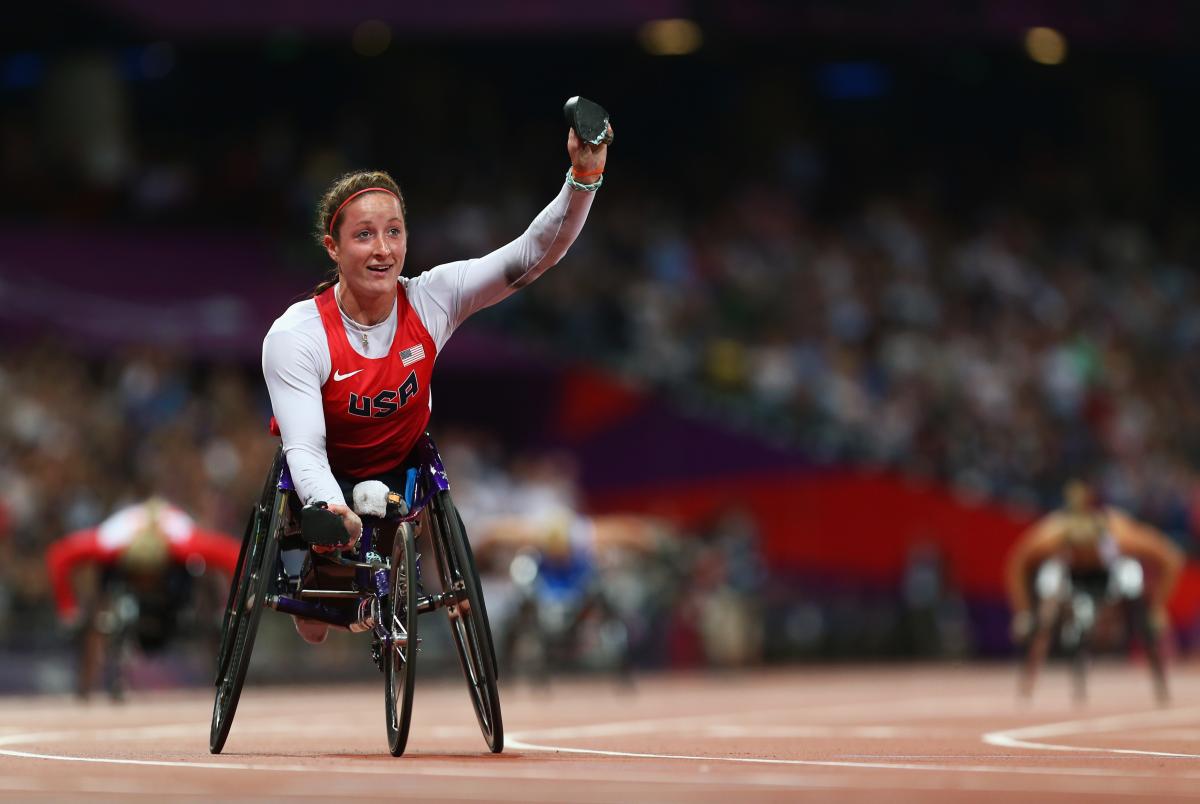 ⒸGetty Images
By Helen Rowbotham
Taking time out of our busy schedules to help colleagues to consciously self-reflect and focus on their future career development, is something we should all do more often.
Sixteen mentors and mentees are currently participating in the Agitos Foundation's WoMentoring programme, which aims to increase the number of women in key decision making roles within para-sport by sharing of expertise.
Helen Rowbotham has worked in the sports and leisure sector for over 14 years, including 10 years working on major sporting event projects, and is mentoring Suzie Dyrbus, who works to develop wheelchair tennis for the International Tennis Federation.
There is now a strong body of evidence that reinforces the importance of getting women on the boards of sports organisations. Research shows that balanced boards support better decision making, act with greater integrity and are more effective representatives of the needs and views of female members.
Unfortunately the research also demonstrates that this is not being achieved, with over half of sports boards in the Great Britain not meeting minimum UK Sport/ Sport England guidelines of 25 per cent female representation.
I first got involved in the Paralympic Movement in 2012 when I was appointed to undertake a strategic review of the London 2012 Games. As part of the process, I attended many International Paralympic Committee (IPC) meetings, regional Member events and the IPC General Assembly. This experience demonstrated the limited number of women progressing to key leadership roles in the Movement, whilst also serving to highlight the talents of those that have successfully made this journey.
It was on the back of this experience that, when the Agitos Foundation and IPC's Women in Sport Committee started to develop plans for the WoMentoring project, I was keen to get involved.
As a first time mentor, the introductory weekend in Vienna, Austria, was a great opportunity to learn about the role, meet the mentees properly and be inspired by the talented individuals involved in the process and our shared passion for the development of para-sport.
When Suzie Dyrbus introduced herself on day one, her drive, energy and passion for para-sport was clear and it was great to be paired up as mentee and mentor. Fortunately, living close to one another has meant that we have been able to meet every couple of months, typically at the end of the working day and over coffee.
Helping Suzie to reflect on her future aims and aspirations and be more focussed and strategic in how she plans towards these has been very rewarding. She is clearly a great asset to the para-sport movement, and I feel very committed to supporting her growth and development.
I also feel that I am gaining as much from being a mentor as I hope Suzie will as a mentee. Taking time out of our busy schedules to help colleagues to consciously self-reflect and focus on their future career development, is something we should all do more often. Supporting Suzie has also encouraged me to be more focussed on my own personal growth and development – after all it is important to practice what you preach.
Whilst the formal aspect of the WoMentoring programme will conclude in January 2016, I look forward to continuing to support Suzie as she works toward her longer term objectives. Even more importantly, mentors and mentees need to share our experience of the programme with other member organisations and a mechanism for doing this should be considered.
Collectively, it is essential that we create an environment and culture where strong female leaders are encouraged and can flourish, in line with the IPC's aspiration of an equitable society.
Find out more about the WoMentoring programme at the Agitos Foundation's website.