Diversity & Inclusion at the forefront of the Movement
The IPC looks to put greater emphasis on the power of Para sports to promote diversity and social inclusion
02 Oct 2019
Imagen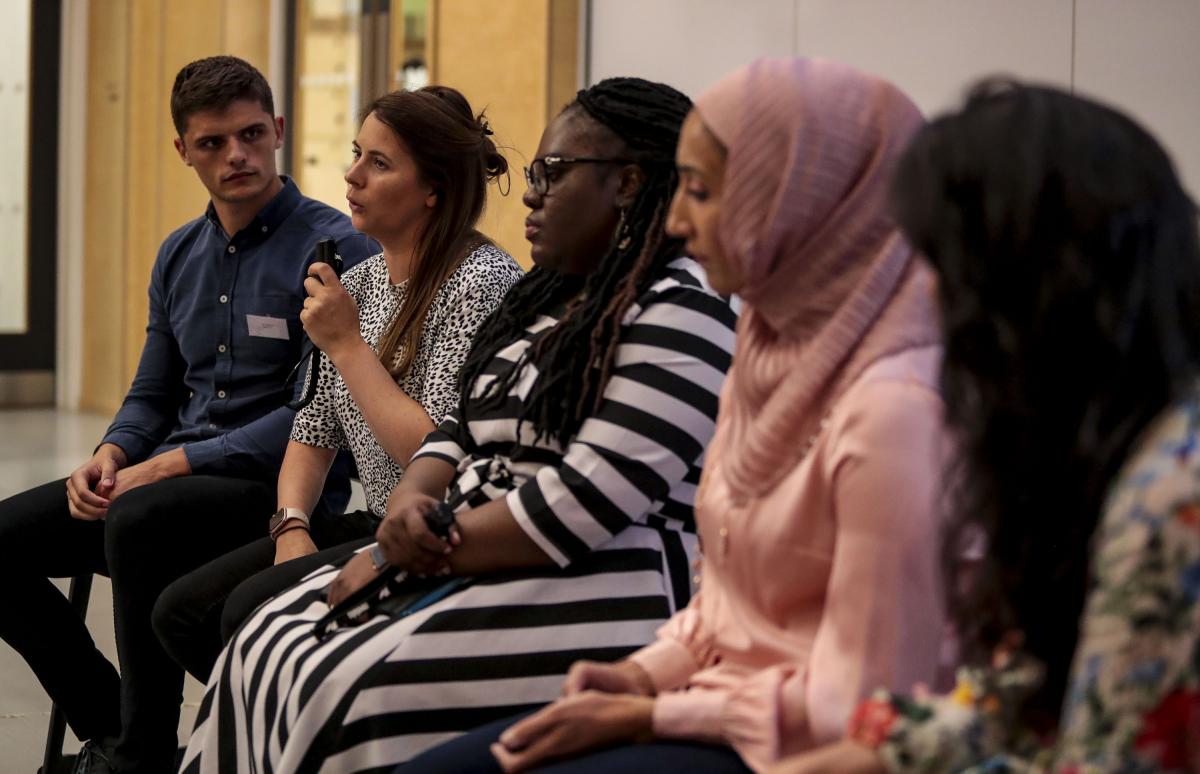 By IPC
The International Paralympic Committee (IPC) invited advocates of diversity and inclusion to discuss future perspectives of improving disability awareness as a part of a broader Diversity & Inclusion (D&I) topic during the London 2019 World Para Swimming Allianz Championships on 13 September.
The IPC strategic plan looking forward is to put greater emphasis on the impact Para sport has on transforming attitudes towards persons with disabilities and driving social inclusion. 
The session covered some key perspectives on diversity within organisations and discussed tactical ways in which our workplaces can be made more inclusive. 
IPC partners also shared case studies and initiatives in the context of building greater diversity and inclusion through their engagement with Para sports. 
The invited speakers included: IPC Interim CEO Mike Peters; Founder of Rewire Consulting Pooja Sachdev; UK broadcaster Channel 4 Senior Research Executives Joe Chapman and Samantha Cannons; Proctor & Gamble Accessibility Leader Sumaira Latif; Global Disability Innovation Hub CEO Victoria Austin; Great Britain's swimming Paralympic champion Liz Johnson; ATOS Engagement, Diversity & Inclusion Lead Tamsin McCarthy; and Nielsen Senior Human Resources Business Partner Tsitsi Mabeza.
Sachdev said: "In the past, we've taken a tick-box approach to diversity, but we don't take a wider look at the culture and mindset of people. There's so much we have to learn from Para sport, not just about inclusion but about life.
"There's a lot we can replicate from Para sport in terms of how we work in organisations. We need to use it as an example for overcoming these barriers," said Sachdev.
McCarthy added: "People need to have the confidence to have difficult conversations regarding disability. Confidence and feeling comfortable around disability are two very different things. One thing we do at ATOS is to try new things and be brave."
Johnson said: "The employment gap for disabled people has remained the same for over a decade. A person with a disability is two thirds more likely to be unemployed than a person without a disability. My question was, 'why?'
"As I delved deeper into this, I realised there were a number of reasons. One was that they couldn't find the right job for them, or the processes for those jobs prevented them from getting one."
Mabeza assured that "diversity depends on the dynamics of the country. For example, in South Africa, diversity can be very topical because of the past historical context in the country. It focuses more on economic and racial diversity."
Latif said: "The most profound fact I found out was that only two per cent of persons with disabilities are featured in advertising, yet more than 15 per cent of the population have a disability.
"I think it's the perfect time to discuss this now because the population as well as expectations are changing. There's a perspective for everybody to be more inclusive and that includes our brands. We need to use brands as a force for good and a force for thought."