Information for Para athletes and IPC members regarding coronavirus
In order to keep Para athletes, IPC members and other stakeholders informed of the latest situation with the coronavirus pandemic, the IPC will now publish a weekly update each Thursday, until further notice
26 Mar 2020
Imagen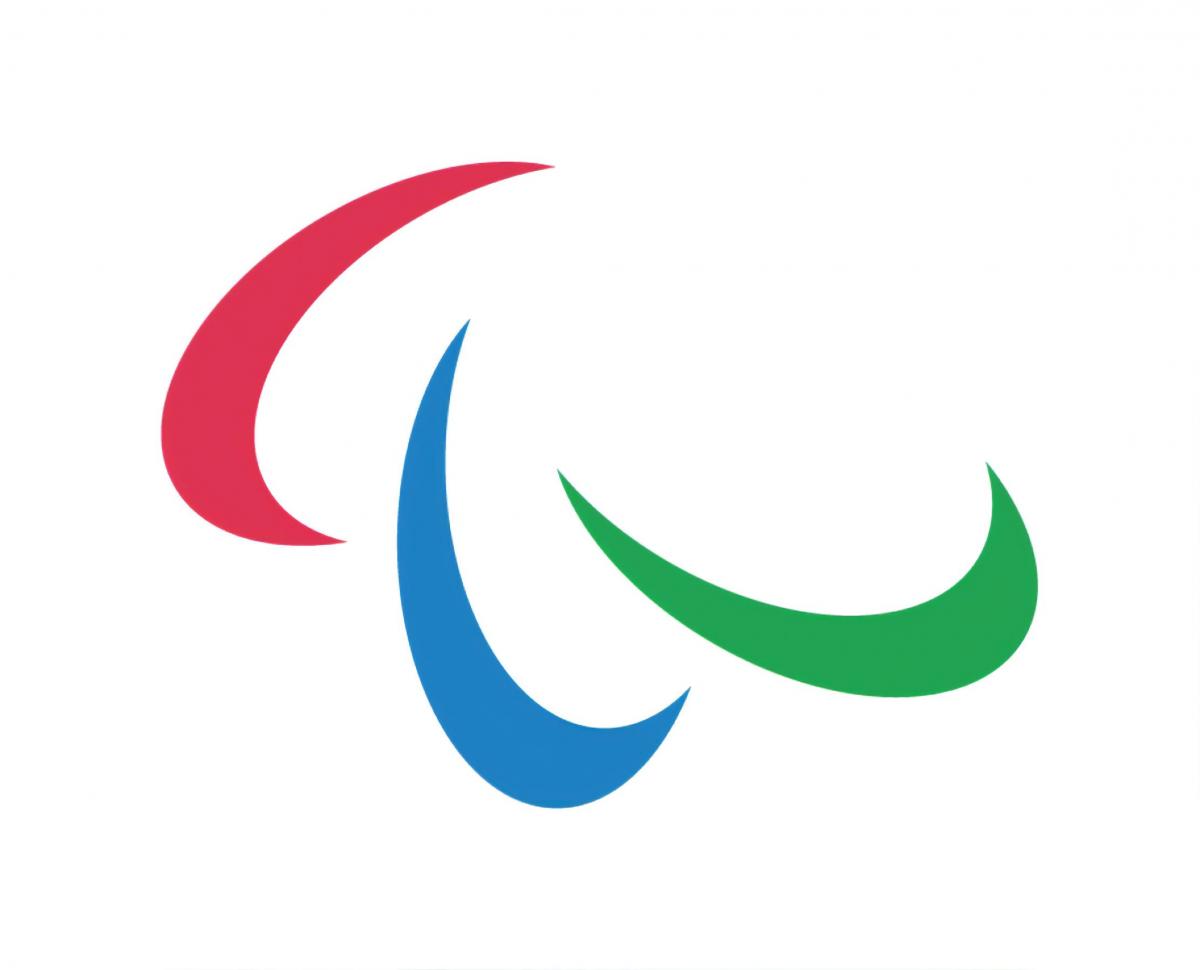 ⒸIPC
By IPC
The International Paralympic Committee's (IPC) weekly update on coronavirus disease (COVID-19) – 26/03/2020
The purpose of this update is to keep everyone within the Paralympic Movement informed of the latest developments with the COVID-19 pandemic, particularly in relation to this week's postponement of the Tokyo 2020 Paralympic Games.
As you may appreciate, the situation with Tokyo 2020 is still very fluid. A wide-ranging consultation exercise is currently taking place over the most appropriate date for the Games next year. We will convey any updates as soon as we have them.
This week's update contains the following information:
A message from IPC Athletes' Council Chairperson Chelsey Gotell - "We are no longer athletes from a collection of nations, we are one team globally"

Tokyo 2020 postponement and next steps

Tokyo 2020 qualification and classification

World Health Organisation update

Latest media statements from the IPC – 'Games Postponement' and 'Potential impact of COVID-19 on Para Athletes'
A message from IPC Athletes' Council Chairperson Chelsey Gotell
"We are no longer athletes from a collection of nations, we are one team globally"
It was on a call last week with a global network of Paralympic athlete representatives that we were humbly reminded of the gravity of the COVID-19 situation, which made it hit home even harder for many.
As athletes, our focus was on the upcoming Games – discussing the impact on classification and qualification for Tokyo 2020. However, the more we heard from our Italian athlete representative Sara Morganti, the more irrelevant those things seemed.
Her tone was a different kind of serious. It became very clear what she was saying. Italian athletes weren't worried about training regimes and isolation, what they were concerned about was getting through each day with the threat of COVID-19 in their communities.
It was evident that, for most athletes, training was the last thing on their mind, and it wasn't something they should have to think about during this global pandemic.
To hear Sara talk about such fears made it a devastating and important listen for us all. It became more evident that this is not about us as individuals representing our nations, this is now about creating a global community that can encourage and support one another.
When the postponement came on Tuesday, for many athletes the relief outweighed the disappointment. The positivity and resilience from our community made me so proud to be a Paralympian. Yes, 2020 plans are now on hold and we are all rapidly adapting to a new world, but challenges like this are what really brings the Paralympic Movement together.
Now more than ever this is a time for us to step into being the influential role models that we already are. Paralympic life is all about being adaptive. It is about remaining firmly planted in our tracks as we stare down inconceivable obstacles. It is about finding creative solutions, and it is about rising above to accomplish incredible things.
If you feel like you have the ability to make positive change then we want to hear from you. Perhaps you are creating positives out of this turmoil, maybe you can offer tips on how to make life better, or maybe you just have an idea that can help bring us all together. Whatever it is, please bring it forward to share with the community.
And for those athletes that are finding it tough please know that there is a network of support here for you. We know the reality is that you can't always put on a positive face and there will be many athletes struggling with the uncertainty that lays ahead – lack of routine, training, loss of finances, social interaction, etc. I want to reassure you that it's ok not to be ok. It's also ok not to worry about the Paralympics and just focus on staying healthy.
Now is a pivotal moment in time where the power of the Paralympic community – the Paralympic family – can come together. Think of the Paralympic family as your safety net that is ready to catch you. Whether it's literally one of the 13 of us on the Athletes' Council or somebody within your network, be in no doubt that there is someone in the Paralympic family who will catch you and your feelings. And we will make this net wider and stronger the more we come together to unite as one global team.
You can reach the Athletes' Council by e-mail at athletescouncil@paralympic.org or if you'd prefer to reach out individually to one of our members, you can find them here.
We  encourage you to listen to the right outlets for information, don't just rely on media or social media for information, go to sources like the World Health Organisation website here. Remember to also listen to your what national authorities are advising regarding taking precautions to protect yourself. And then, when the Tokyo 2020 picture becomes clearer, the relevant organisations will let us all know.
We will get through this as a family. We will come together in Tokyo to celebrate sport, to celebrate humanity and to celebrate our global team.
Tokyo 2020 postponement and next steps
On Tuesday (24 March), IPC President Andrew Parsons was invited to join the IOC Executive Board meeting to decide on the postponement of the Tokyo 2020 Olympic and Paralympic Games. Bearing in mind the rapid spread of the disease on a global level, the decision to postpone was the only logical option in order to preserve the health and well-being of all those involved in and preparing for the Games.
Since Tuesday's postponement, the IOC has been in regular contact with the IPC. An IOC taskforce called "Here We Go" has been established to work with all stakeholders, including the IPC, to find new dates for the Games in 2021. We will communicate the new dates as soon as we have them and ask for your full understanding as hundreds of stakeholders contribute to this exercise. As you can imagine, moving the dates of the world's first and third biggest sport events is probably the most challenging logistical operation ever witnessed in world sport.
Tokyo 2020, through its NPC services team, has also issued a communication directly to each NPC covering various areas including accommodation, accreditation, logistics, medical services, rate card and ticketing.
Following the postponment, Tokyo 2020 has cancelled remaining Paralympic test events for the time being. This means that the test events for Para swimming (16 April 2020) and Para athletics (2-3 May 2020) are cancelled. Tokyo 2020 is investigating other options to host test events, as well as the previously cancelled or downsized test events, at a later date. We anticipate an update from Tokyo 2020 on this shortly.
Beyond the Games, the list of cancelled events remains on the IPC website and is being regularly updated. You can find details here.
Tokyo 2020 qualification and classification
The IPC has removed the qualification criteria for Tokyo 2020 from the IPC website. In conjunction with the relevant international federations, new qualification criteria will be developed once we know the new date of the Games and the deadlines for sport entries and accreditation.
Earlier this week, the IPC concluded individual calls with each of the International Federations and compiled the NPC survey data regarding the impact of cancelled events on classification opportunities on Tokyo 2020 preparations.
The IPC would like to acknowledge the professionalism and responsiveness of the membership in the support of these activities.
The IPC will now consider this impact assessment, alongside the other factors that arise in the context of the Games postponement, to develop a set of recommendations for its membership in relation to the rescheduled Games classification activities.
World Health Organisation update
The World Health Organisation (WHO) this week painted a much bleaker picture of the COVID-19 outbreak, and this contributed to the decision to postpone the Games.
The pandemic is accelerating. It took 67 days from the first reported case to reach the first 100,000 cases, 11 days for the second 100,000 cases and just four days for the third 100,000 cases.
According to WHO's latest Daily Situation Dashboard on 25 March 2020 18:00 CET, there have been 416,686 confirmed worldwide cases – this is more than double the number that was in last week's update.
There are now few countries around the world without a COVID-19 case, although WHO noted that more than 150 countries and territories still have fewer than 100 cases.
Europe is the epicentre, accounting for 75% of new daily cases. The disease has impacted heavily in Italy and Spain, and has spread rapidly throughout the USA, where there are now nearly 70,000 cases.
Billions of people around the world have been asked to stay at home in multiple countries and territories in an effort to slow the spread of COVID-19. For many, this is now a health and economic crisis. The WHO reiterate that aggressive measures to find, isolate, test, treat and trace are not only the best and fastest way out of extreme social and economic restrictions – they're also the best way to prevent them.
The IPC continues to use the WHO as its main source of information regarding the COVID-19 outbreak. Indeed, we recommend the WHO as your starting point for additional information gathering.
The most accurate source of information on COVID-19 is the WHO site – they are providing regular situation reports and have a wide range of guidance on health and protection, travel advice, as well as extensive myth-busting and technical guidance sections. The site now includes a section on how homecare can be provided as safely as possible.
The WHO site also has updated information on mass gatherings as they relate to sport, and more information will be added over the coming week giving guidance and checklists to event organisers.
In this past week, WHO launched a WhatsApp messaging service to keep people safe from coronavirus. The easy-to-use messaging service provides the latest news and information on coronavirus, including details on symptoms and how people can protect themselves and others. It also provides the latest situation reports and numbers in real time to help decision-makers protect the health of their populations.
The service can be accessed through a link that opens a conversation on WhatsApp. Users can simply type "hi" to activate the conversation, prompting a menu of options that can help answer their questions about COVID-19.
Latest IPC media statements
Games cancellation (drafted 24 March)
Following the decision to postpone the Tokyo 2020 Olympic and Paralympic Games, IPC President Andrew Parsons gave the following reaction:
"Postponing the Tokyo 2020 Paralympic Games as a result of the global COVID-19 outbreak is absolutely the right thing to do. The health and well-being of human life must always be our number one priority and staging a sport event of any kind during this pandemic is simply not possible.
"Sport is not the most important thing right now, preserving human life is. It is essential therefore that all steps are taken to try and limit the spread of this disease.
"The COVID-19 outbreak is now impacting nearly every country in the world and the number of known cases has increased almost five times over in the last 10 days to 375,000.
"At a time when many major communities around the world are in lockdown, with workplaces and shops closed and people urged not to leave their own homes, continuing to pursue the dream of the Tokyo 2020 Games happening this year does not make sense; postponement is the only logical option.
"By taking this decision now, everyone involved in the Paralympic Movement, including all Para athletes, can fully focus on their own health and well-being and staying safe during this unprecedented and difficult time.
"When the Paralympic Games do happen in Tokyo next year, they will be a spectacular global celebration of humanity coming together again as one. The Paralympic Movement is based on people overcoming adversity, and this is what we will do next year.
"In the meantime, we will liaise and work closely with our athlete community, National Paralympic Committees and International Federation impacted by this postponement."
Chelsey Gotell, Chairperson of the IPC Athletes' Council, said: "From an athlete viewpoint this is the right decision for the athletes, the Games and the wider Paralympic Movement.  We all now have greater clarity about when the Games will take place, and this is very welcome news for the global Para athlete community.

"We are happy that the IOC and the Japan's Prime Minister Abe took this decision so quickly. It enables athletes to take a step back and focus on the current situation at hand.
"No athlete in the world wants to go into a major competition, let alone the Paralympic Games, unsure of fitness or form. But this was the situation many athletes around the world were facing up to, due to an inability to train or compete in events due to the COVID-19 outbreak.
"Now that a decision has been taken, it is important that the Para athlete community come together, rally around and support each other during this difficult time. We should also look to use our influential positions in society to encourage others to take the right measures to stay safe during this uncertain period."
Potential impact of COVID-19 on Para Athletes (drafted 18 March)
At the IPC, the health and well-being of Para athletes is our top priority and we are working hard to gather as much information as possible on the potential impact of COVID-19 to provide appropriate advice. 
Concern has been raised that Para athletes may be at more risk of severe disease from COVID-19, in the same way as has been stated for elderly people and for people with certain underlying health conditions. 
However, the Paralympic athlete population is not a homogeneous group. Para athletes are all individuals with very different underlying conditions and health needs, so the notion of a one-size-fits-all approach to COVID-19 is not appropriate or representative of an individual athlete's risk.
Nevertheless, because of the severity of the impairment or any associated immune deficit or chronic condition, some athletes could be more vulnerable. There are no current studies on the potential impacts of coronavirus on Para athletes. The honest answer is that we don't know because this is a new strain of Coronavirus and there are very little data available.
Consultation with the IPC Medical Committee and International Federation medical experts, as well as information provided by the World Health Organisation (WHO), indicates that there has been no evidence that an athlete with disability, in general, has a higher risk of contracting COVID-19. 
Para athletes are also more experienced than is the general population to following hand hygiene, coughing etiquette and general infection avoidance procedures as part of illness prevention education - this has been a principle of Para athlete education for some time. However, at this time we all should be even more vigilant in this regard.
The IPC will continue to seek advice from the WHO, but ultimately athletes are the best judge of their own body and their medical needs. 
Our advice for Para athletes is that they should follow the current medical guidance from the WHO and their national guidelines on prevention and seek advice from medical professionals. We would urge any athlete displaying the symptoms to report to their local medical authorities without delay.
Important website links