IPC podcast: Markus Rehm addresses doubters
The Paralympic long jump champion explains why his record breaking 8.48m leap is a result of his hard work and not an advantage of his blade
11 Dec 2020
Imagen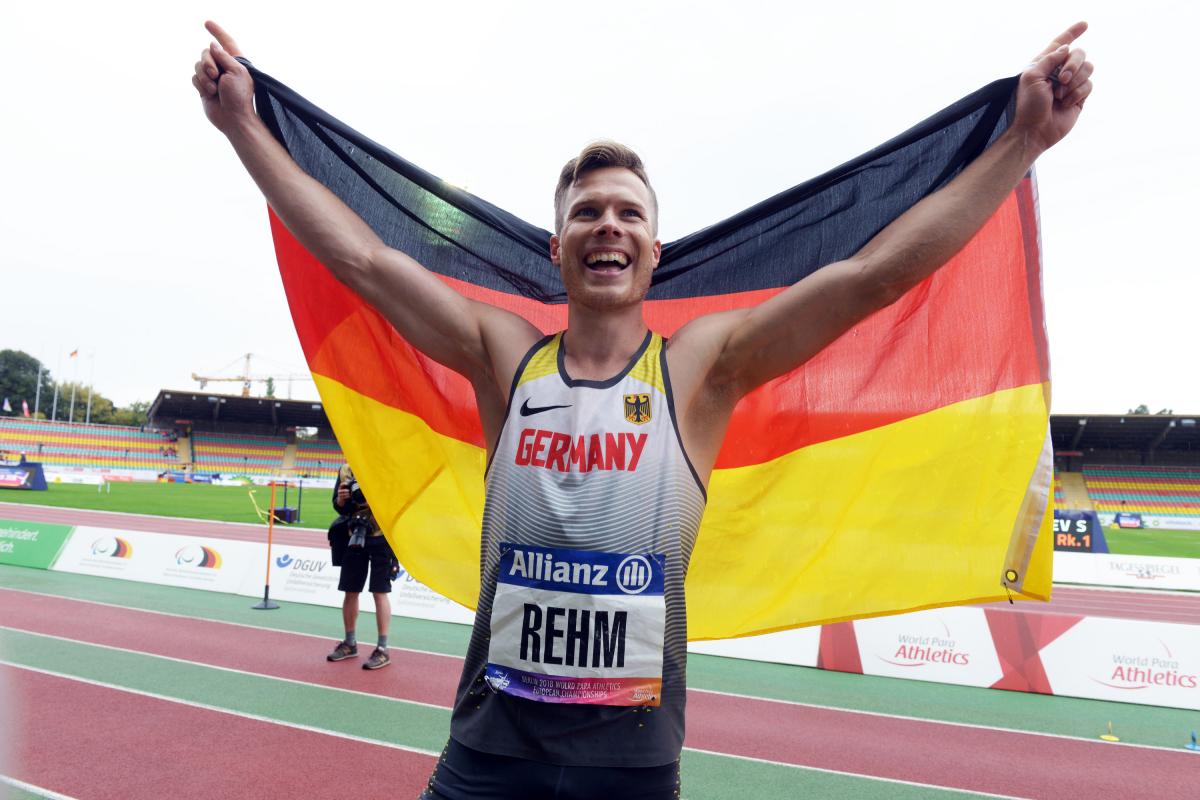 ⒸRalk Kuckuck/BS Berlin
By IPC
Markus Rehm has rightfully earned the nickname 'Bade Jumper'. The German Paralympic great has been integral in the science behind running fast and jumping far. In the latest episode of "A Winning Mindset: Lessons From the Paralympics," he talks about how he has surpassed many barriers in his life - one of them being proving his naysayers wrong.
His most remarkable jump was 8.48m, which was a world record and far enough to win him gold at the last two Olympic Games, had he competed in them.
"I would like to perform at the Olympic Games, but not because I want to be an Olympic athlete," Rehm said. "I am a Paralympic athlete and I'm proud of it. But I want to compete at the Olympic Games to prove that it's worth getting some tickets for our events, that it's worth watching our events."
But his outstanding jump came with controversy, which he addresses in the podcast.
As a prosthetist for a day job, Rehm knows the mechanics and science of blades. He explains how much of his jumping achievements is from his own ability and not an advantage from his blade. He likened it to Formula One driver Lewis Hamilton. 
"If somebody else is in Lewis' car, they won't be able to drive as far or as fast as he can," Rehm explained. "He's just an amazing driver and so good, and I think it's the same with blade running or blade jumping.
"The only ones who can judge my abilities or the correlation between blade and body are the people who see me training, running every morning, laying on the ground. These people know it's not the blade. Usually people see me on the big events and say 'obviously his blade is giving him an advantage'. But they don't see how I work out here.
"It's really a shame and at the start, it got me emotional because what did I do wrong? I never planned to have an advantage. I just wanted to replace what I had lost."
This sparked him to study and research to prove Para athletes do not have an advantage with their prosthesis. He said as it turned out, he would have a disadvantage especially in the running portion of the event. 
The German star wants to jump farther no matter what and imagines reaching 8.50m. Whether or not that helps or hurts his chances of competing at an Olympics, Rehm said it will not stop him from giving his best.
"I don't mind what other people think. People thought I can't run, I can't play soccer, I can't be on a snowboard. I'm just tired of explaining myself. I do what I do as good as possible."
The complete interview transcript and episode with Markus Rehm are available online.