Italy's Luchini and Moro hoping to solidify gains at home World Cup Finals
Colere, Italy to host closing World Cup of the 2020-21 Para snowboard season
31 Mar 2021
Imagen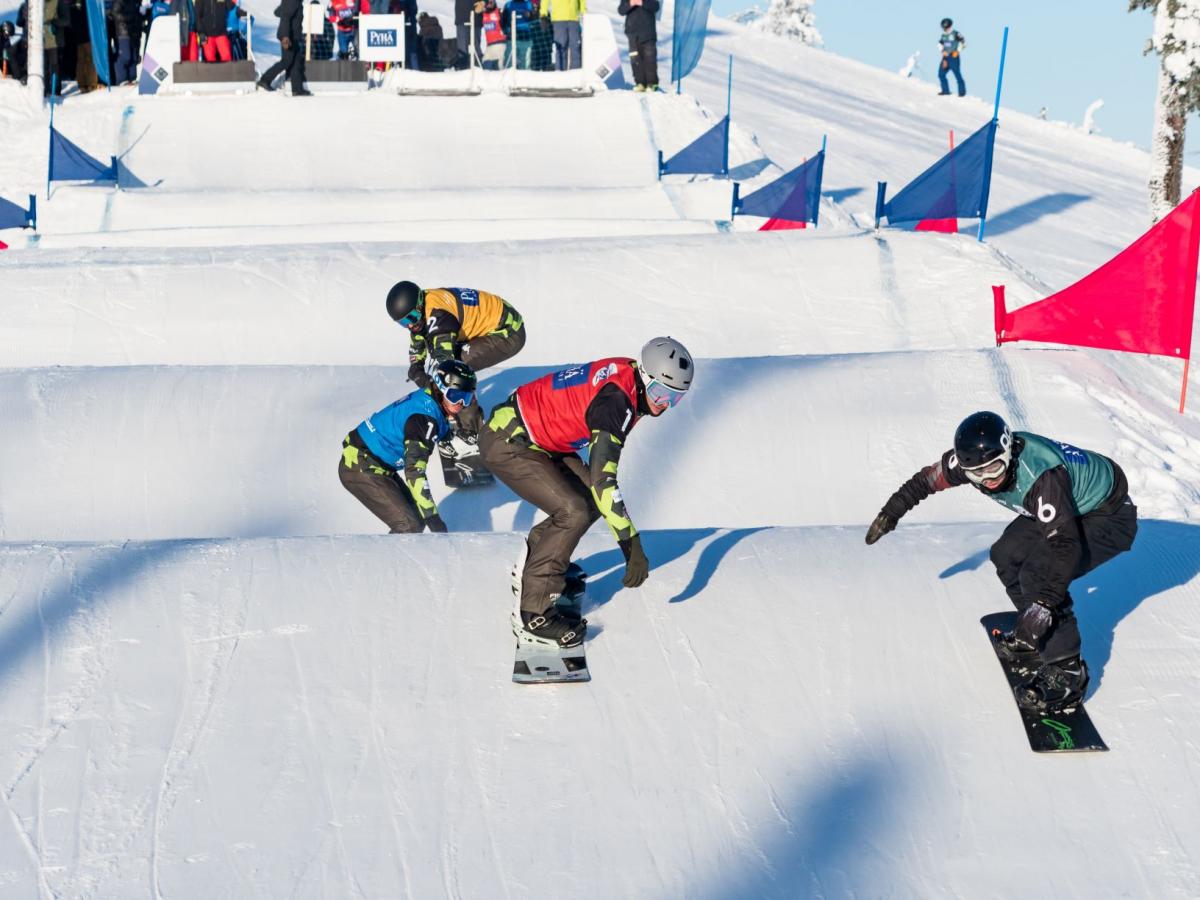 ⒸSimo Vilhunen
By Lena Smirnova | For World Para Snow Sports
Just when redemption seemed possible for Italian snowboarder Jacopo Luchini, the World Cup rankings leader is facing a new obstacle to overcome ahead of the 2020-21 season's last competition on home snow in Colere. 
The World Para Snowboard World Cup Finals will be held in Colere from 31 March – 2 April and include two snowboard-cross races.
Home favourite Luchini was devastated when he had to miss last season's final races due to coronavirus restrictions. Things seemed to be looking up for the Italian rider this winter - he won both races at the Phya World Cup in February and is once again on top of the rankings.
But Luchini injured his knee in early March, and only strapped into a snowboard for the first time in more than two weeks, three days before Colere. 
"I couldn't snowboard because I had a lot of pain in my knee and the doctors told me, 'It's better if you don't compete because you need more time for rest,'" Luchini said. "It's not a very good situation, but it's a big chance for me to take a Crystal Globe again so I said, 'OK, it doesn't matter what the doctors say. I will go and compete.'
"I'm happy because I have my World Cup Finals in Italy, in my country, so this is a pleasure for me and I'm first in the rankings for the moment so it's a good chance for me to confirm my first place."
Luchini currently leads by 400 points in the men's SB-UL class after winning both boarder-cross races in Pyha, Finland, in February. But he only had one day on snow since those races and that was the day he got injured. Despite the challenges, the Italian remains determined to win his career's second snowboard-cross title; he won his first in the 2018-19 season.
"Today was my first day on the snow after 20 days and it's not easy," Luchini said. "Step by step I want to reach my best form for the first race in the next three days and try to do my best."
Luchini is one of the leaders on a strong Italian team that arrived in Colere. His teammates Paolo Priolo and Riccardo Cardani are also set to compete in the SB-UL races against top competition, including three-time world champion Maxime Montaggioni of France and Great Britain's James Barnes-Miller, who is currently second in the rankings.

TEENAGE TALENT

The Colere World Cup will also be an opportunity to shine for promising Italian newcomer Mirko Moro, who already impressed in February. Coming in as a wildcard, the 18-year-old won the bronze medal in the second snowboard-cross race and is now third overall.
"This is my very first season in the World Cup and I am very happy to participate as an official member of the national team," Moro said. "I am learning a lot. Certainly the most important lesson was when [my teammates] told me to relax my mind because I already have the skills. Without this advice, I wouldn't be where I am now."
Moro hopes to maintain or improve his ranking, while also proving he is ready for his Paralympic debut at Beijing 2022.
While it is a home competition for Luchini and Moro, Colere is not a familiar training ground for them. Unlike the snowboard-cross course in Pyha, Colere's course is longer and faster, something they welcome. 
"It's long, technical and fast," Luchini said. "It doesn't have a big jump like in Finland, but it's a completely different course and this is important. We need to ride different courses every time to improve our riding."
Moro agreed: "The slopes in Colere are beautiful, very smooth and above all - the most important thing - they are really fun."

LAST CHANCE AT GLORY

The World Cup in Colere was a new addition to the calendar and athletes from more than 10 countries signed up, eager to get more racing experience before the 2022 World Para Snow Sports Championships and the Beijing 2022 Games.
"I'm very happy about this World Cup because it's very important for the whole Para snowboard movement, especially because we are the only winter athletes who had only two competitions this year," Luchini said. "Every year we need more competitions."
Among the big storylines in Colere is the much-anticipated return of two-time Paralympic champion Brenna Huckaby. The US SB-LL1 rider took more than a year off when she gave birth to her second daughter and only started competing again, at a regional level, in February.

Four-time world champion Chris Vos of the Netherlands and Paralympic medallist Bruno Bosnjak of Croatia will face off against USA's Paralympic champions Noah Elliott and Mike Schultz in the men's SB-LL1. Meanwhile, Germany's SB-LL2 riders Matthias Keller and Manuel Ness will test their forms against USA's Keith Gabel, Garrett Geros and Zach Miller.
USA's Brittani Coury is taking on the dominant Dutch riders, Lisa Bunschoten and Renske van Beek, in the women's SB-LL2, while her teammate Kiana Clay will challenge Spain's Irati Idiakez Lopez in the SB-UL.
Live results from the races in Colere, Italy are available on the World Para Snowboard website.