More than 60,000 people participate in 15th National Paralympic Day in Iran
The annual festival aims to boost the Paralympic Movement across the country
17 Oct 2022
Imagen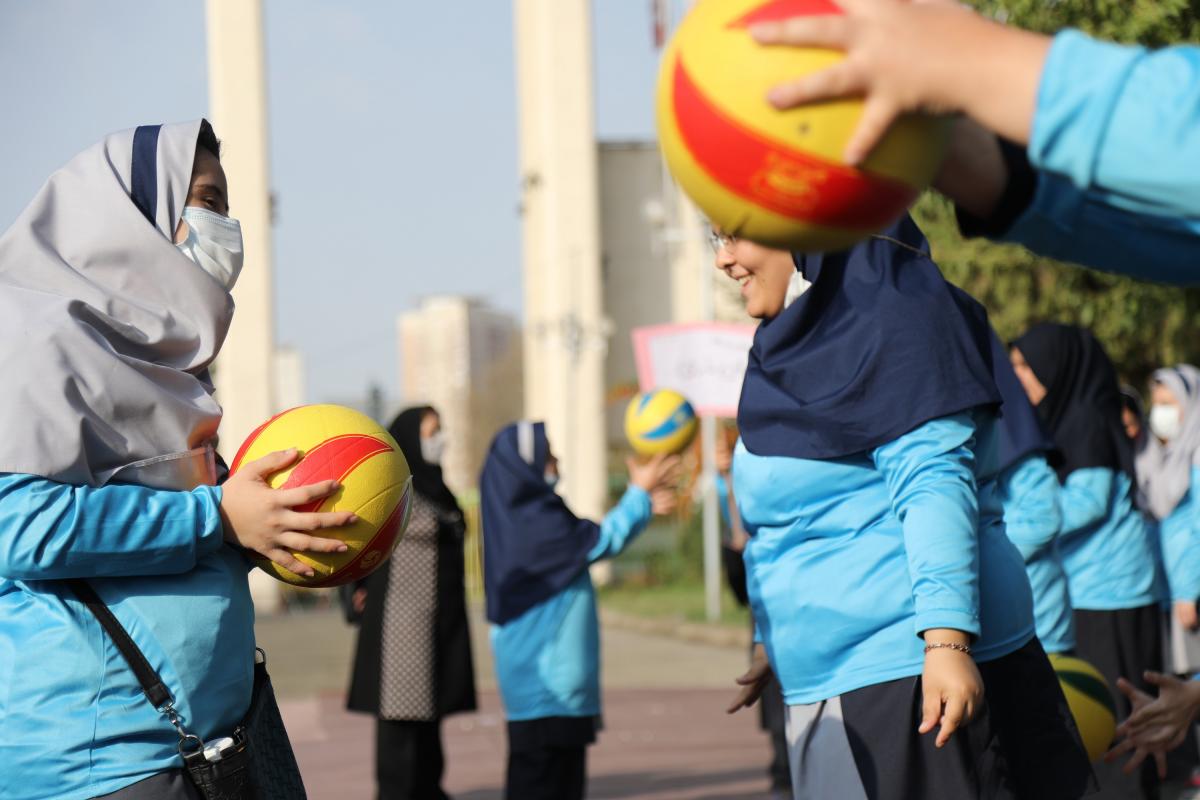 ⒸAPC
By APC and IPC
The 15th National Paralympic Day, an annual festival aimed at boosting Para sports culture, was held in all cities of Iran on Sunday, 16 October.
The festival is inscribed into the Iranian calendar and encourages all cities across the country to dedicate the day to children and people with disabilities. More than 60,000 participants, representing 31 provinces, are estimated to have celebrated this event in 2022.
The Asian Paralympic Committee (APC) President Majid Rashed was in Tehran's Azadi Indoor Stadium, which has a capacity of 12,000, to watch thousands of people with impairments gather to play and celebrate Para sports. 
"To have such a longstanding event, celebrating the achievements of people with impairment, is a testament to the fine work being done by Iran's National Paralympic Committee," Rashed said. "These days have been held up as a beacon of best practice right across our region, with many NPCs using them as inspiration to hold similar events."
The APC President also underlined the importance of hosting such an event to put a spotlight on the Paralympic Movement, which changes attitudes towards people with disabilities. 
A video message from the International Paralympic Committee (IPC) President Andrew Parsons was played at a special ceremony in the Iranian capital. In it, the IPC President underlined the important role of families of people with disabilities. 
Live streamed on Iranian state television, the festival featured a variety of entertainment, including performances by popular TV presenters, local musicians and artists, as well as appearances of several famous athletes.
Demonstration medals, sport balls and gifts were offered to audience members as a part of the ceremony.
One of the most important milestones of NPC Iran, the first edition of National Paralympic Day took place in 2003 with about 3,000 people in attendance. For the 12th edition in 2019, a record-breaking number of more than 60,000 participants celebrated this event across all 31 provinces of Iran.
In addition to National Paralympic Day, a range of programmes and activities are planned to be launched each year during Paralympic Week with each day allocated to one area.  
"I'd like to thank everyone at the National Paralympic Committee of Iran for all their hard work in putting on this event," the APC President concluded. "I'd like to wish the event every success. I'm sure it will continue to be an inspiration to other countries in Asia to follow suit."