PyeongChang 2018: Sochi silver to Paralympic champion
Canada's Mark Arendz reflects on four-year journey to biathlon gold
26 Mar 2018
Imagen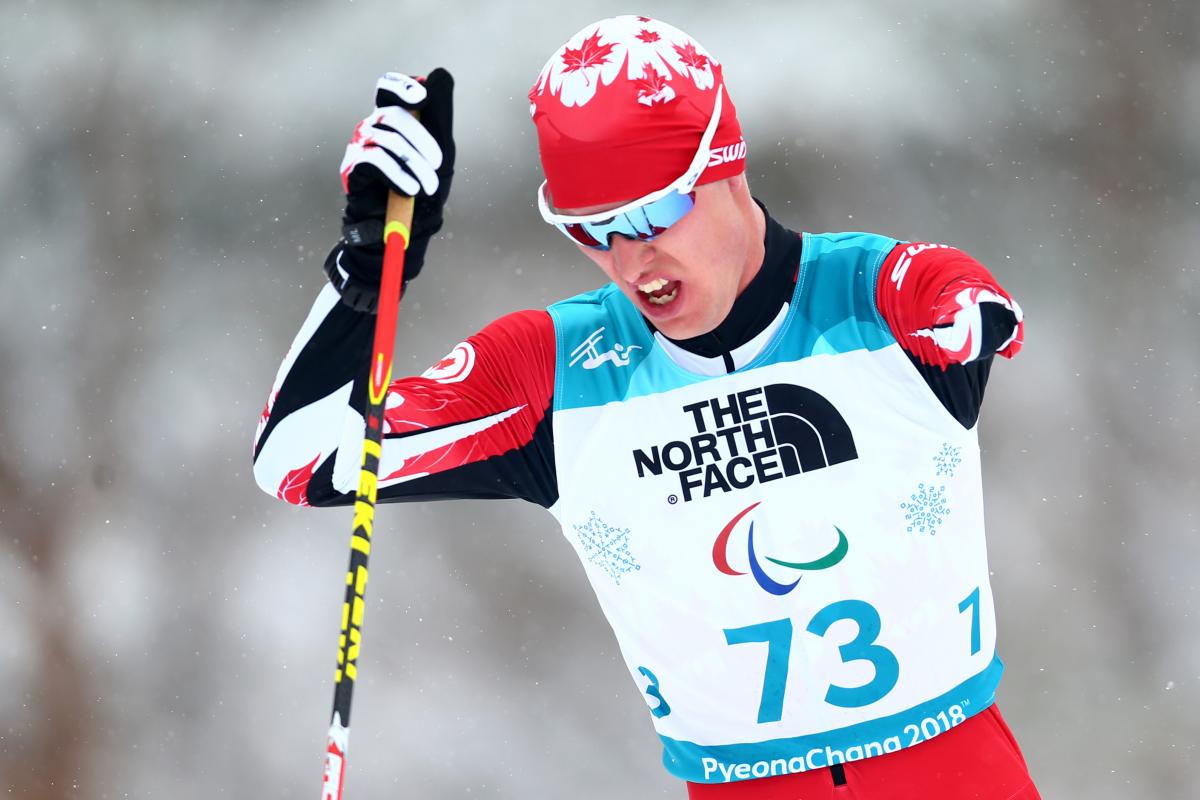 ⒸGetty Images
By Louise Wood | For the IPC
"I had a great feeling the moment I woke up on the morning of the race. I knew there was a great chance for me. The individual suits my strengths, of the endurance I have on the ski course as well as the consistency of the range."
Canada's Mark Arendz had an unbelievable Paralympic Games in PyeongChang, South Korea. He took part in six events out of a possible seven and won a medal in every single one of them.
His main goal was to win a gold medal in his preferred discipline of biathlon. In the 6km sprint he won the silver medal behind Frenchman Benjamin Daviet and in the 10km he took the bronze.
That left him with one final chance to win that elusive gold in the longest biathlon race, the 12.5km individual.
"I had a great feeling the moment I woke up on the morning of the race. I knew there was a great chance for me. The individual suits my strengths, of the endurance I have on the ski course as well as the consistency of the range," he explained.
"I trained my shooting for the majority of the time for an individual style of racing. My focus was on my process, going step by step and ensuring that I didn't make mistakes was going to be the key to success."
"The two previous races gave me the confidence that I was fit and shooting well here all I needed to do was bring those two elements together and hopefully that would lead to the success of a Paralympic title."
The 28-year-old did just that shooting the perfect twenty from twenty and skiing with confidence to win his first Paralympic gold medal by nearly a minute.
"Finally to put it all together there and to get that gold by a fair margin, that meant everything."
There was one big motivating factor behind Arendz's quest for gold. At the Sochi Paralympics he missed out on the gold medal by just 0.7 seconds; that thought has pushed him since he finished the race in Russia with the silver medal.
"That 0.7 of a second has been driving me for the last four years in training. It's a small thing that made a big impact."
He puts his biathlon success in PyeongChang down to a change of attitude when it comes to his shooting. After realising he had developed some bad habits he decided it was time to do something about it.
"The biggest change was a coaching change and I did a rethink about how I wanted to shoot and that approach paid off. I broke all my habits down to the very basics of shooting and that was the key to winning my biathlon medals."
The risk he took changing his shooting style worked wonders as he hit a fantastic 49 out of 50 targets across the three biathlon races winning gold, silver and bronze.
He was not just successful in biathlon however. After spending a lot of time on training in the classic technique it paid off spectacularly in the cross country races. He took the bronze medal in the sprint race although he had to share it with Finland's Ilkka Tuomisto after a dead heat on the line.
"That was an anxious and long time waiting, just hoping that I wasn't fourth. I couldn't think of all that effort to then finish fourth. It was my first cross-country medal. There was a building excitement as the time went by waiting for the photo finish."
He then went on to win his second cross-country medal, another bronze, in the 10km middle distance race making it five individual medals from five races.
"After I won the biathlon gold medal the day before there was still a lot of excitement, just waking up, and I actually felt amazing. I felt like I was ready to go. This race was probably the one I was the most excited for. I believed I had the ability to do well."
He then went on to anchor the Canadian Mixed Relay team to the silver medal on the final day of competition to make it a sixth medal at these Games for him.
If winning all those medals was not enough he was also named as Canada's flag bearer for the Closing Ceremony making it a truly unforgettable experience for the new Paralympic champion.
The official site for PyeongChang 2018 can be found here.