Stirling 2019: Soon-Seok Seo seeks revenge
South Korea ready to bounce back from PyeongChang 2018 disappointment
20 Feb 2019
Imagen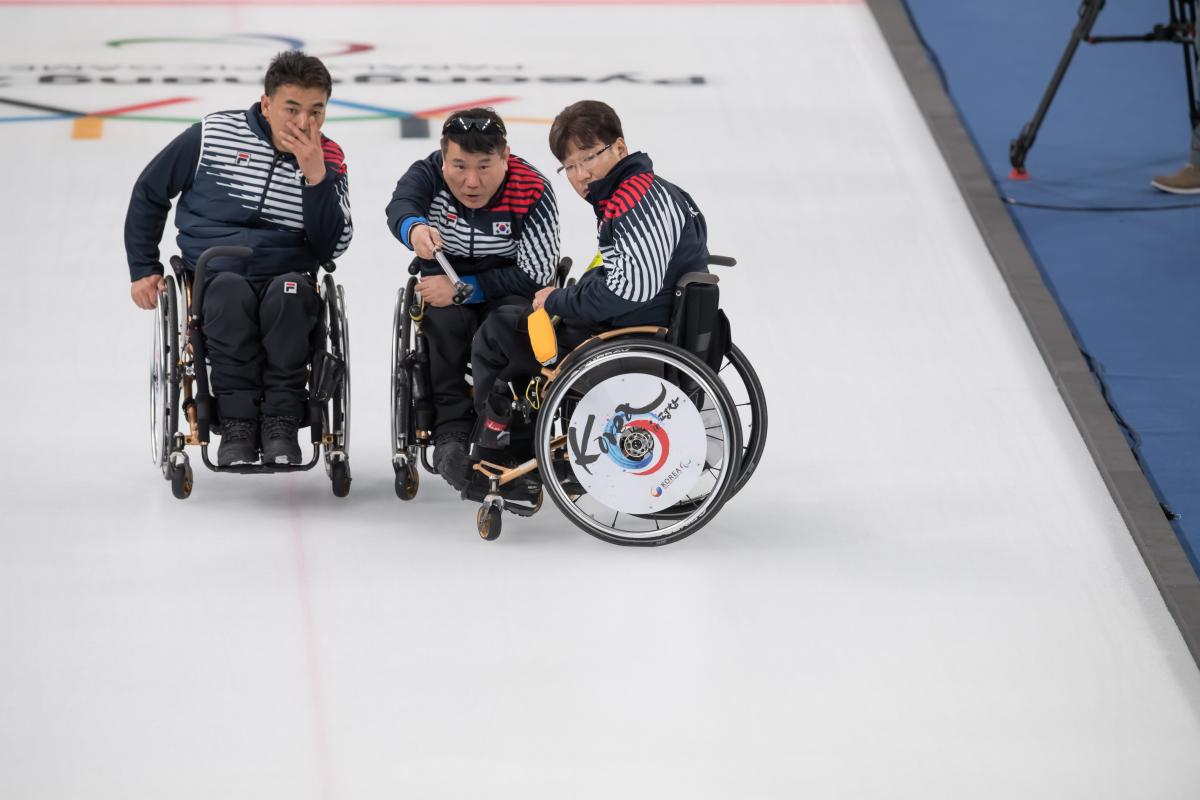 ⒸGetty Images
By EJ Monica Kim for the IPC
"I hope that our team becomes the first South Korean wheelchair curling team to take home a gold at the Worlds. If we all keep our form without any injuries, it won't be difficult to make it."
South Korea's Soon-Seok Seo wants to take care of some unfinished business from a year ago at the PyeongChang 2018 Paralympic Winter Games.
His team failed to medal on home ice, and that loss drives his motivation at the World Wheelchair Curling Championship 2019, which begins Sunday (3 March) in Stirling, Scotland.
"Our rivals will be China and Norway. In particular, my personal goal is to defeat Norway like taking revenge," Seo said.
But he was reminded that revenge is not exactly the best motive.
"However our head coach [Jong-Chul Baek] advised me to [focus on] our own games as usual in order to not affect our mentality," Seo said. "If so we will be rewarded with a good outcome."
Seo and his teammates wasted no time dwelling on that 5-3 loss in PyeongChang. They instead resumed training one week after the Closing Ceremony due to the national team selection trials for the following season.
"On the last day of the 2018 Paralympic Winter Games the first thing I heard from the head coach Baek was 'let's begin preparing for Beijing 2022 from now,'" he said.
Building the team
While his team focuses on improving themselves, they also have to know how good their opponents are to set realistic goals.
"When I made my Paralympic debut in 2014, I had no idea of the international level," Seo continued.
"PyeongChang 2018 became much more successful than Sochi 2014 thanks to thorough preparations by participating in many international competitions."
The Sochi 2014 Paralympics were the stepping stone to forming the national team leading up to PyeongChang and after.
His club the Seoul Metropolitan Government team is representing South Korea in the 2018/19 season.
They were founded in 2016 and now consist of three Paralympians who bring necessary experience: Jin-Ho Cha who was formerly known as Jin Goan Cha (skip), Min-Ja Bang (lead), Hee-Tae Yang (third) and Byeong-Seok Min (third).
Seo changed his position to the vice skip from the skip this season. He does not see it as a demotion.
"As the skip, I felt more responsible for defeats," Seo said.
"The skip is not a fixed position in our team, so it was not a big deal to step down from it. Cha is also an experienced player, and as the vice-skip, I'm always supporting him."
Age is just a number
The-47-year-old has confidence in the upcoming Worlds with his veteran teammates whose average age is 50.8 years.
"My 10 years of the sporting career is the shortest in the team," he commented.
"Although our squad is not young, our numerous experiences make us superior to any other teams," said Seo who took up wheelchair curling following a car accident, resulting in a spinal cord injury.
"We are definitely better at reading games, so we can show a tactical flexibility."
South Korea's primary goal for Stirling 2019 is to reach the semi-finals. But his ultimate goal is a gold medal.
"I hope that our team becomes the first South Korean wheelchair curling team to take home a gold at the Worlds," Seo said. "If we all keep our form without any injuries, it won't be difficult to make it."