Super-G winners take off with double gold
World champions left flying in the shadows in Veysonnaz
07 Feb 2019
Imagen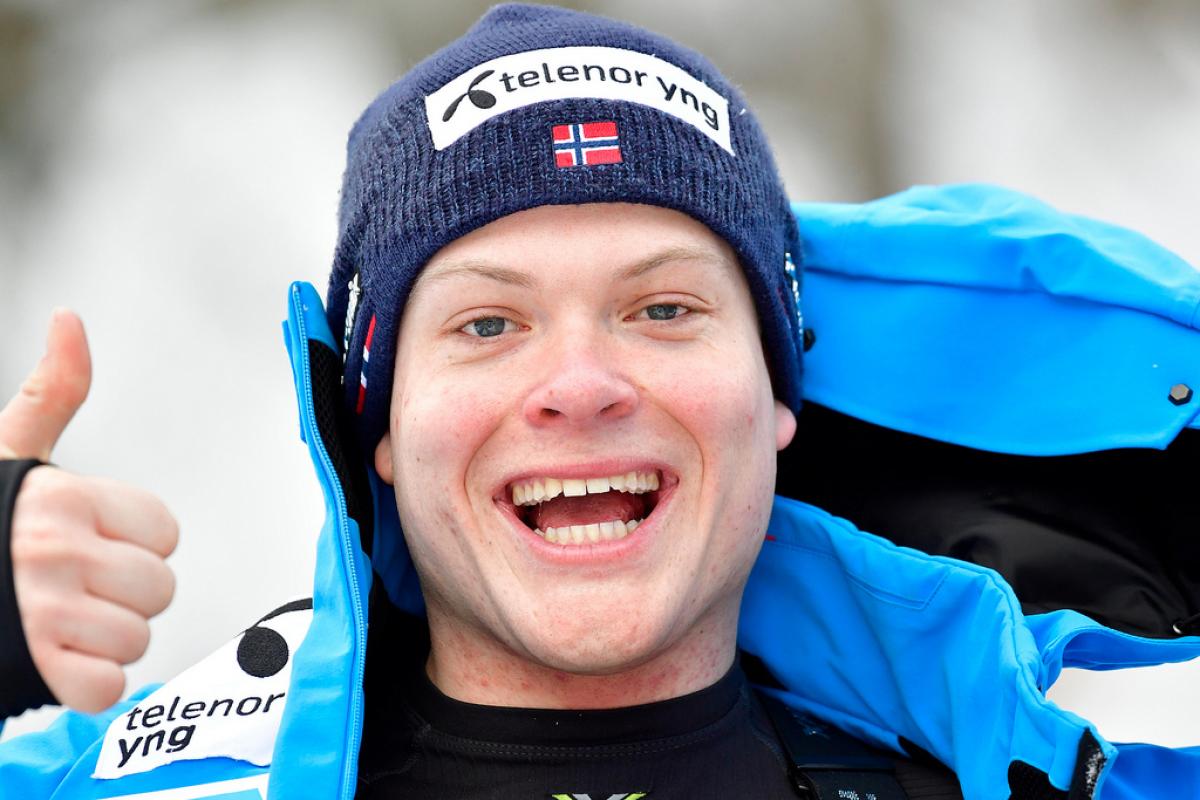 ⒸLuc Percival
By Lena Smirnova | For World Para Alpine Skiing
One gold medal was not enough for the winners of the season's first two World Cup races in super-G. All three winners struck the jackpot twice on day one in Veysonnaz, much to the surprise of the world champions they defeated to get to the top of the podium.
Jesper Pedersen, Arthur Bauchet and Miroslav Haraus took the lead in the World Cup standings with two back-to-back victories in Switzerland and are eager to extend this lead even further on Thursday's third super-G race.
Men's sitting - Silver bullet
Pedersen was unable to beat Jeroen Kampschreur in any of the five races at the 2019 World Para Alpine Skiing Championships, which wrapped up last week.
But in Veysonnaz, the silver-clad speedster from Norway was finally triumphant as he claimed two victories over his Dutch arch rival and extended his lead for the overall World Cup globe to follow up on his two earlier victories in slalom in Zagreb, Croatia.
Pedersen beat Kampschreur by the slimmest of margins in Switzerland - 0.79 seconds in the first race, and an even tighter 0.03 seconds in take two.
"It's always fun beating Jeroen. We have a bit of competition, so it's fun being on top." Pedersen said. "The course felt cool. It was a lot of jumping and it was really hard to get down in one piece but I made it."
Meanwhile, five-time world champion Kampschreur is eager to get back on the course for the third super-G race to reclaim his winning status in the event.
"Two second places - it's a bit disappointing for me, but I know I skied well and I couldn't really be any faster, so on that part I'm happy, but of course, two times silver is not what I hoped for," Kampschreur said.
The USA's Andrew Kurka got bronze in the first race, while Japan's Akira Kano took this spot in the second. Kano flew high off the last hill before the finish line in the first race and was unable to hold his landing, crashing out of the competition, but saw the humour in his fall when he finished with a bronze on his second try.
"I wanted to go straight, straight, straight. But I was too straight," Kano said. "So I flew big. It was very funny."
Men's standing – Brilliant Bauchet
The pressure of coming in as a reigning world champion and the local hero proved too much for Theo Gmur on the first day of competition in Veysonnaz, as he yielded the super-G victory to dazzling French teenager Bauchet.
Living a short car ride from Veysonnaz and knowing the slopes by heart, it was Gmur's race to lose, but with all eyes on him, the Swiss skier was just a bit off his usual world-speed pace.
"It was not my day, but I tried to push and I think I had a lot of pressure too because it's my home race," Gmur said. "The fight is not completed now. I am really looking forward for the next days here and next races. Tomorrow - next fight."
Bauchet led Gmur in both races by less than a second and was ecstatic about his victories after coming second to his Swiss rival at the 2019 Worlds less than a week ago.
"It's a magic day again. I have a lot of magic days, but this one is really good because it was really good conditions, snow was good, there is sun," Bauchet said. "I know Theo will be there tomorrow and all the next days, so he will watch me but I will watch him too, and maybe it will work again."
Another Swiss skier, Robin Cuche, and Austria's Markus Salcher claimed the third spots in the two races.
Men's vision impaired - All hail Haraus!
Slovakia's Miroslav Haraus and his guide Maros Hudik were unstoppable in the vision impaired super-G, winning both races with a strong lead over their opponents.
It was the season's debut for Hyacinthe Deleplace and his new guide, Maxime Jourdan, and the French skiers celebrated their silver medal in the first super-G as if it were gold.
"It's a really, really good place for our first time," Deleplace said. "It's my first race. It's my first skiing in super-G and it's a really good sensation."
Having finished with a bronze in the first race, USA's Kevin Burton and his guide Kurt Grimmelmann managed to shave off almost 4 seconds on their second try to claim the silver.
"We definitely made a lot of corrections from the first run," Burton said. "We were able to look in the break and see where we messed up and where we could fix lines and get a little better body position and just had a cleaner, faster second run."
Like Deleplace and Jourdan, Burton and Grimmelmann have only started competing together this season.
"It's taken us a little bit to get into sync, but it feels like it's finally starting to come together a little bit," Burton said. "Hopefully we can run with that momentum."
"Seems like we're making progress," Grimmelmann joked. "Something else I screw up, he lets me know and I fix it."
France's Thomas Civade was third in the second race.
The skiers will have a chance to get more super-G points - and challenge their rivals - in the third super-G race in Veysonnaz on Thursday (7 February), after which they will compete in giant slalom races for three days.
You can watch all the action from Veysonnaz on World Para Alpine Skiing's website, where live results are also available.