Tschopp blazing trail for Switzerland at career's fourth World Cup in Hochfuegen
Austria caps off 2021 with banked slalom races at the last Para snowboard event before January's World Championships in Lillehammer
17 Dec 2021
Imagen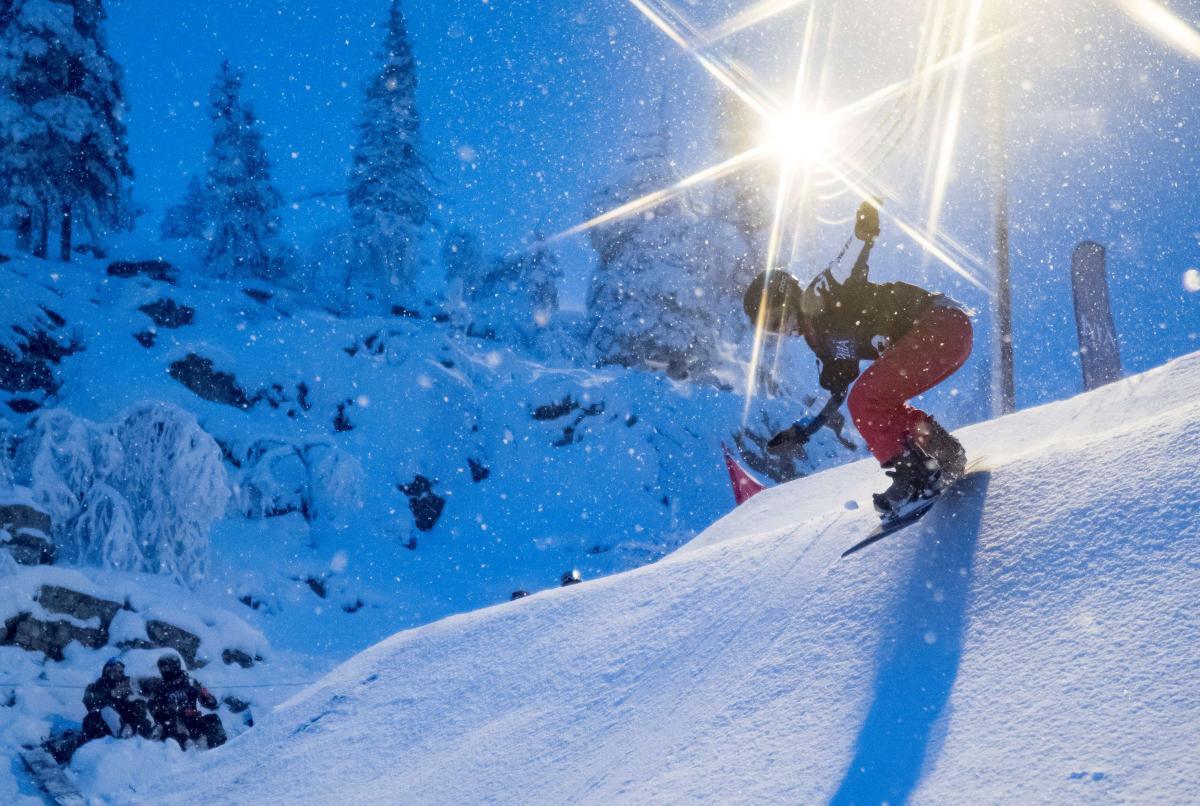 ⒸSimo Vilhunen, Finnish Snowboard Association
By Lena Smirnova | For World Para Snow Sports
There is a lot more riding on Romy Tschopp's performance than World Cup standings.
The SB-LL2 Para snowboard rider is Switzerland's only representative at the World Cup this season, but she hopes that will soon change as her teammates follow her example and also move up to the higher competition levels.
Having competed at two World Cup stages already this season, Tschopp will next race in Hochfuegen, Austria which is hosting two banked slalom races from 17-19 December.
"My goal is to do my best and to keep improving my riding day after day," Tschopp said. "My first competitions were very important experiences. I could learn a lot from them. There are a lot of strong athletes and it makes me happy to be able to ride next to them. We share the same passion, I mean how cool is that?"
TEAM BEACON
Tschopp made her World Cup debut at the 2020-21 season finale in Colere, Italy. The goal was only to gain competition experience, but her fifth and sixth places in the snowboard cross races there were good enough to rank her sixth in the world.
And all this in spite of some serious nerves.
"Romy was very nervous at her first start," said the Swiss team's head coach Silvan Hofer. "Romy didn't know how she would do compared to the competition. In addition, Romy has various food intolerances, which was also not really advantageous. But it was a very instructive competition for Romy and for us."
Tschopp was also the only Swiss rider at the World Cups in Landgraaf, Netherlands and Pyha, Finland earlier this season, through not the only Swiss rider on the World Para Snowboard circuit. 
There are three other Swiss athletes who will compete at the Europa Cup in Hochfuegen: Timo Neukomm and Kevin Fetz in the men's SB-UL and SB-LL2 classes, respectively, and Ellen Walther in the women's SB-LL1.
"We started two years ago with one female rider and now we are three female and four male riders," Hofer said. "This work, especially in the beginning, was difficult and we had to work on a reputation and name. We are working in the long term to have an ambitious team to compete internationally at the top level."
For her part, Tschopp is eager for the other Swiss riders to join her at the World Cup level.
"We are four athletes from Switzerland who are here," she said. "I keep my fingers crossed that they do well in the Europa Cup and that we can compete together in the World Cup. And yes, I feel very privileged to compete for Switzerland."
Tschopp's top competition, Dutch rider Lisa Bunschoten and Canada's Sandrine Hamel, will also be at the starting gates in Hochfuegen, but her coaches are confident she has the skills to perform well against them.
"Her will and conviction to become better, not to give up and to keep working on herself," Hofer said of Tschopp's main strengths. "Even if this is sometimes a bit more than her physical condition allows."
STOMPING INTO 2022
The men's events in Hochfuegen promise to be more exciting than ever with tension reaching its peak after back-to-back World Cups over the past month and the athletes already looking ahead to the first race of 2022 - the World Para Snow Sports Championships, which start on 12 January.
In the men's SB-LL2, USA medallists from the earlier World Cup stages, Evan Strong, Zach Miller and Keith Gabel, aim to cap off their month-long trip to Europe with more hardware while fellow North American Alex Massie of Canada looks to improve on his silver from last week.
Dutch SB-LL1 rider Chris Vos has lost only one race this season, but his position is looking shakier with USA's Noah Elliott and Mike Schultz getting closer to his times. Japan's Daichi Oguri and Junta Kosuda also already have a medal each and cannot be discounted.
Meanwhile, Italy's Jacopo Luchini and France's Maxime Montaggioni are set to continue their duel in the men's SB-UL class. Luchini is currently ahead with three gold to Montaggioni's one. 
Another Italian SB-UL rider, World Cup novice Mirko Moro is looking stronger at every competition. He won his first World Cup medal last season and finished fourth twice this season. Hochfuegen may be the place where he breaks into the top three again.
Complete results of the 2021-2022 World Para Snowboard season can be found here.