Imagen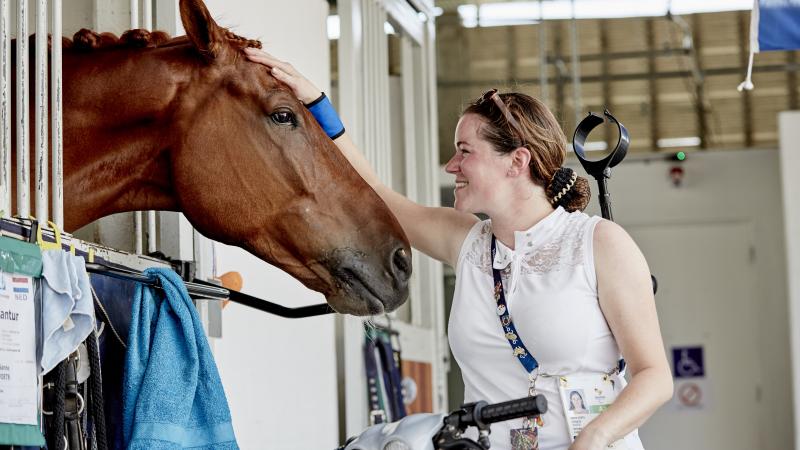 Can there be a better way to celebrate your 30th birthday than by winning a Paralympic gold medal? That is what Sanne Voets did at Rio 2016, and she rode that "fairytale" into the 2018 World Equestrian Games by winning triple gold, making her the standout performer in Tryon, USA.
Voets was a last-minute addition to the Dutch Paralympic team for Rio 2016, made the trip with her new horse, Demantur, and scooped freestyle gold in dramatic fashion.
Her winning Rio routine was special. She and Demantur performed to the song "This is What it Feels Like" by Dutch dance star Armin van Buuren, an arrangement that came directly out of her first ever international title at the 2013 Europeans in Herning, Denmark. She then contacted van Buuren's management team who, it would appear by the dozen or so calls and messages she left, were initially sceptical. But once she explained what she wanted to do, they agreed.
The win was her country's only equestrian gold of the Paralympics.
Since then, Voets went on to capture an individual gold at the 2017 European Championships before a dominating performance in Tryon the following year.
Voets was born with a condition which weakens her legs and affects her other joints, which was exacerbated by a fall in 2001. She came a close fourth and fifth in the individual tests at London 2012, before winning her first major title – in the freestyle – at the following year's Euros.
*Competition grades were renamed in 2017