Growing in the great quarantine challenge
On his blog, USA's Para alpine skier Thomas Walsh shares the many journeys through the lockdown caused by the COVID-19 pandemic
09 Apr 2020
Imagen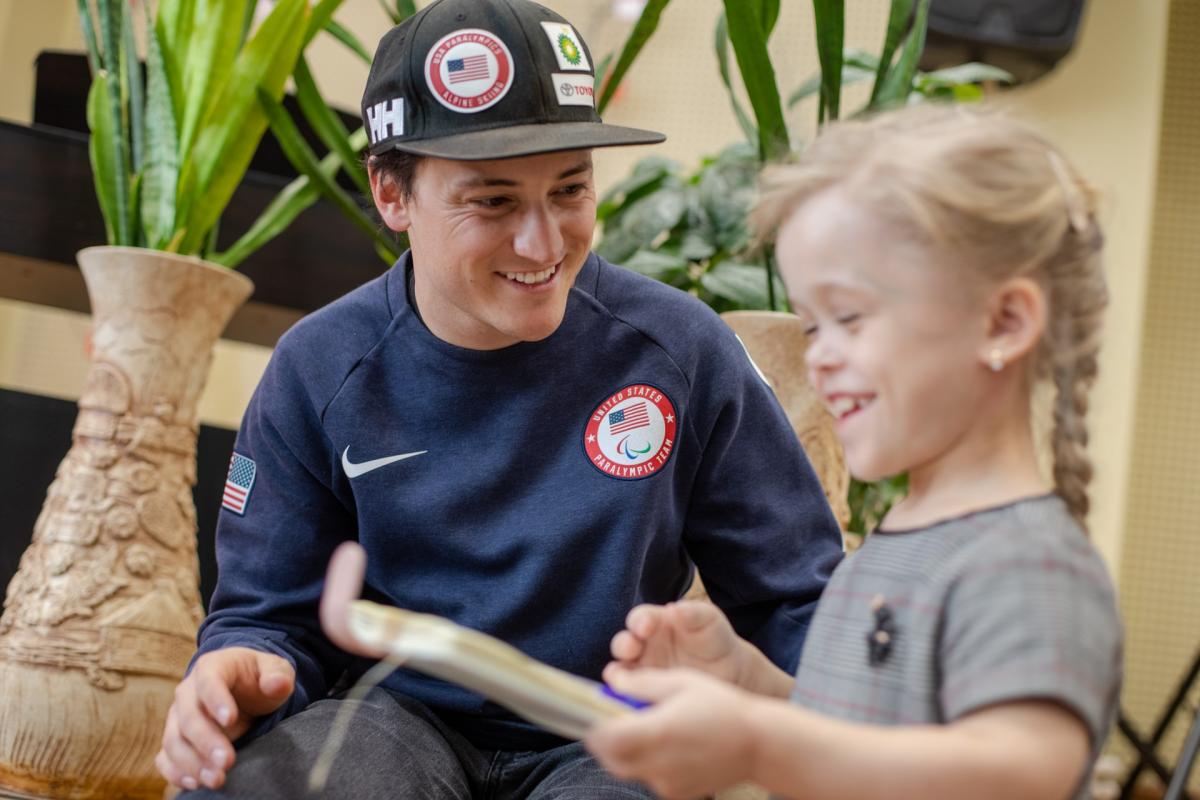 ⒸMaxim Fedorov / Sakhalin 2020 World Para Alpine Skiing World Cup
By Thomas Walsh | For World Para Snow Sports
Isolation is not how this great quarantine experiment challenges me the most - I have spent my fair share of time in isolation. It is in the echoes of silence bouncing up and down the mountain valley in which this seemingly peaceful aura has manifested itself into a killer. No sounds of cars on the roads, no sounds of children laughing around neighbourhoods, no chirps of excitement from skiers or boarders as they come down the spring, slush-covered trails. I now live in a rocky mountain ghost town that Vail, Colorado has become.
Trying to focus on schoolwork has kept me busy, but the lingering uncertainty of 'what next?' is as palpable as the effects of the virus itself. Movies, games, crossword puzzles, and [golf] putting in the living room have provided me with much needed escape from the present and ensuing silence found just outside the front door. 
I make efforts to go for walks and ride my bike to smell the fresh air but despite these small pleasures, the reality of the virus continuously slaps me in the face. COVID-19, the coronavirus, is the beer responsible for my daily reoccurring mental hangover.
I lost track of the days. The pines have shed their winter coats and lush green branches now compliment a warm, blue sky.
My journey to the paper bin has grown to be the most exciting part of the day. The neighbours, people whom I inadequately know, religiously wave to me during this daily pilgrimage. I may not know anything about their lives, but the faces and simple smiles have added that sliver of hope that reassures me I am not alone in this new, vastly silent world. 
Today I woke up and realised that it has been more than three weeks since our ski season was cut short. I am not sure what to feel. It is shocking how the basic idea of human survival can consume the mind and put life's dreams to the side.
Where is safe? Outside or inside, no one can say. We can wash our hands while singing 'Happy Birthday' twice, we can use hand sanitizer, we can wear a mask if we dare to venture out for supplies, but where is the social distancing and the masks for the inside? How do we protect our emotional selves from the ghosts within, which create a dangerous doubt that I know we all have felt? Shooting a squirt of Purell up the nose sure is not going to do it. 
For the first time in many of our lives, there is an eternal force aggressively altering our habits, and ultimately our ways of life. While we are all living through this great social experiment in our own ways, there is no option to avoid the fact that we are all affected. Where is safe?
As an extrovert, I know that this time has taken its toll on my mental and emotional health. I cannot be the first to admit that these weeks have been hard. As a realist, I understand the forces behind the fact that what we all choose to do now will exponentially affect the greater outcome of humanity. I want to kiss you. I want to give you a hug. I want to shake your hand. I want to feel that physical connection. But give me six feet, or two metres, this is the least I can ask for.
I have observed my peers and am fortunate to witness the positivity that our new lives have created. Individuals with whom I never thought I would have a connection have become characters in my daily life. The trash man, the mail man, the random person who posts that video on social media that makes me chuckle, these are the people who have turned the weeks into hours. 
The imagination of athletes who exercise in the most unconventional ways, the creativity of artists who produce masterpieces during the hours of solitude, the parents who are forced to spend more time with their family because they must work from home, this catastrophic renaissance has somehow opened our eyes and made new people of us all. I only pray that once the circumstances subside, the personal and societal growth will remain and continue to improve our greatly troubled world. 
We may be nowhere close to the end of this journey and who is to say where is safe? But we must ask ourselves, how are we growing?