Skiing allowed ultimate freedom from disability: Thomas Walsh
'When anyone of us clicks into our skis, all doubts, worries, social stigmas, and disabilities, are thrown to the wind'
28 Feb 2020
Imagen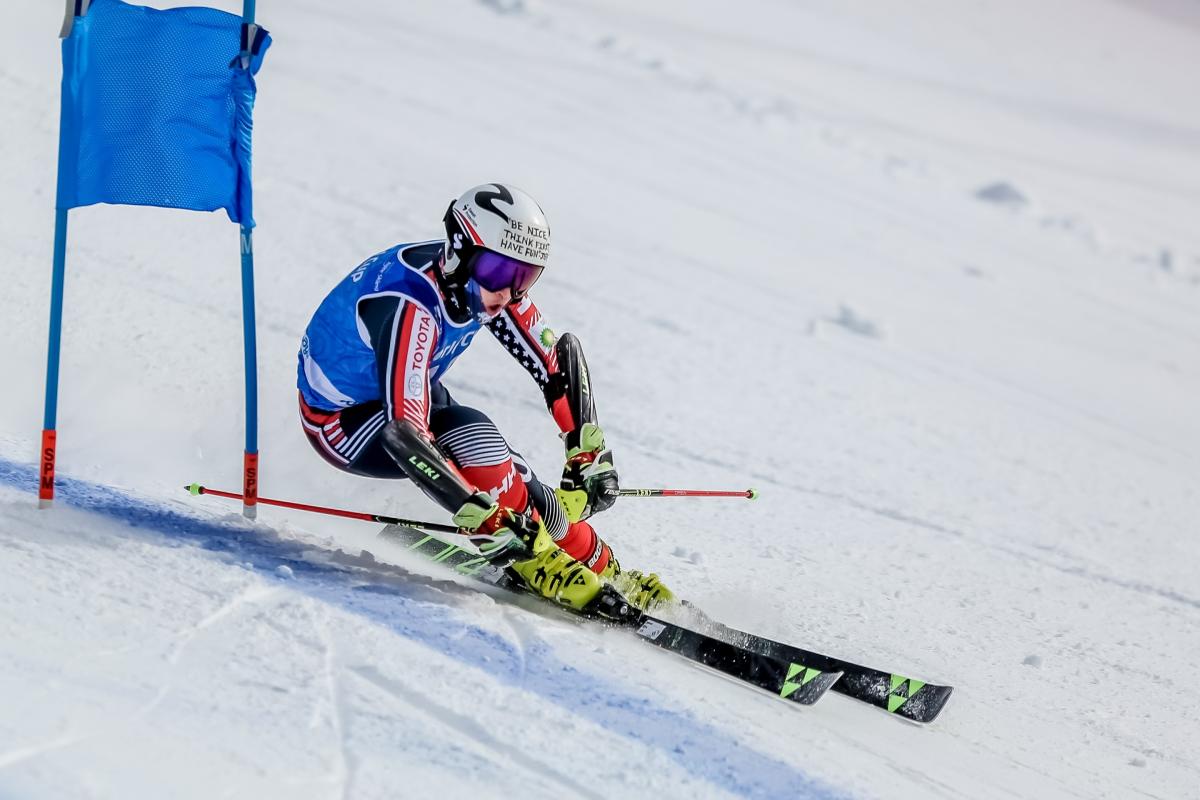 ⒸSakhalin 2020 World Para Alpine Skiing World Cup
By Thomas Charles Walsh
The late American snow sports filmmaker and industry icon Warren Miller once said, "A pair of skis are the ultimate transportation to freedom."
These words legitimise my actions as a kid on my home slopes of Vail Mountain; getting lost in the trees searching for new trails, building jumps in the back bowls, and hitting cliffs with heights much larger than I know my mother would approve of. While these are actions of a kid who simply loves to ski, Miller's words speak to a greater idea.
As a disabled person and athlete, I know just like many of you what it means to have a lack of freedom. I endured cancer treatments where all my freedom was revoked for the cause of saving my life. For a majority of my treatment I was not allowed to ski. This left me struggling to find purpose to survive. When the day came that I was allowed to ski again, something sparked inside of me. When I am skiing, it is me and my skis, the snow and the nature that free me from the entire world except from that precise moment. It is this sense of freedom that kept me alive and keeps me skiing to this day.
While I know that this is only my example of how I feel freedom with skiing, I am blessed to be a part of our World Para Alpine Skiing community where I know I am not alone. During my few years on the World Cup circuit, I have had the privilege to get to know numerous athletes from various countries. While I cannot speak for all, I would say that Miller's words represent a common theme expressed by many athletes in their explanations for being ski racers.
When anyone of us clicks into our skis, all doubts, worries, social stigmas, and disabilities, are thrown to the wind. The unique daily challenges that we each face on our own are pushed aside and do not matter. When we go out to ski for fun, we are given the freedom to explore the slopes. When we push past a start wand, we are given the ultimate freedom from disability and special treatment. We race against each other as equals, against father time.
Be it in a race course or not, we do not all look the same as we come down the slope, but the fact is, we do it on our own, in our own way, and for our own reasons. Even if it is only for a few brief moments, we are free from the outside world and what that world thinks of us.
What this freedom truly is will always be expressed and described differently by different people. However, this idea brings to light the overall demeanour of our community.
Whether it be a newcomer to the World Cup Circuit or a newcomer to adaptive skiing, at every single training session, at every single competition, and in every single exchange between athletes where the 'friend' unmistakably comes before the 'competitor', we foster an environment where athletic and personal growth are invigorated simply because every single person involved loves what skiing does for them.
As I have observed, this mentality and the freedoms expressed by it, have instilled in me a great appreciation for what our community stands (or sits) for!
Thank you for your time to read my thoughts. This is the first addition to a new athlete voice blog, written by me in partnership with World Para Alpine Skiing and the International Paralympic Committee. My goal for these writings is to bring a voice, by our community and for our community, for all to read.
Please feel free to reach out to me if you have any thoughts, ideas, or topics that you wish to be discussed.
Thomas Charles Walsh
thomascharleswalsh@gmail.com
U.S. Paralympics Alpine Skiing