Skier, actor, cancer survivor…Walsh ready to take on a new role
One of USA's top skiers to share inside look at his sport in blog for World Para Alpine Skiing
23 Feb 2020
Imagen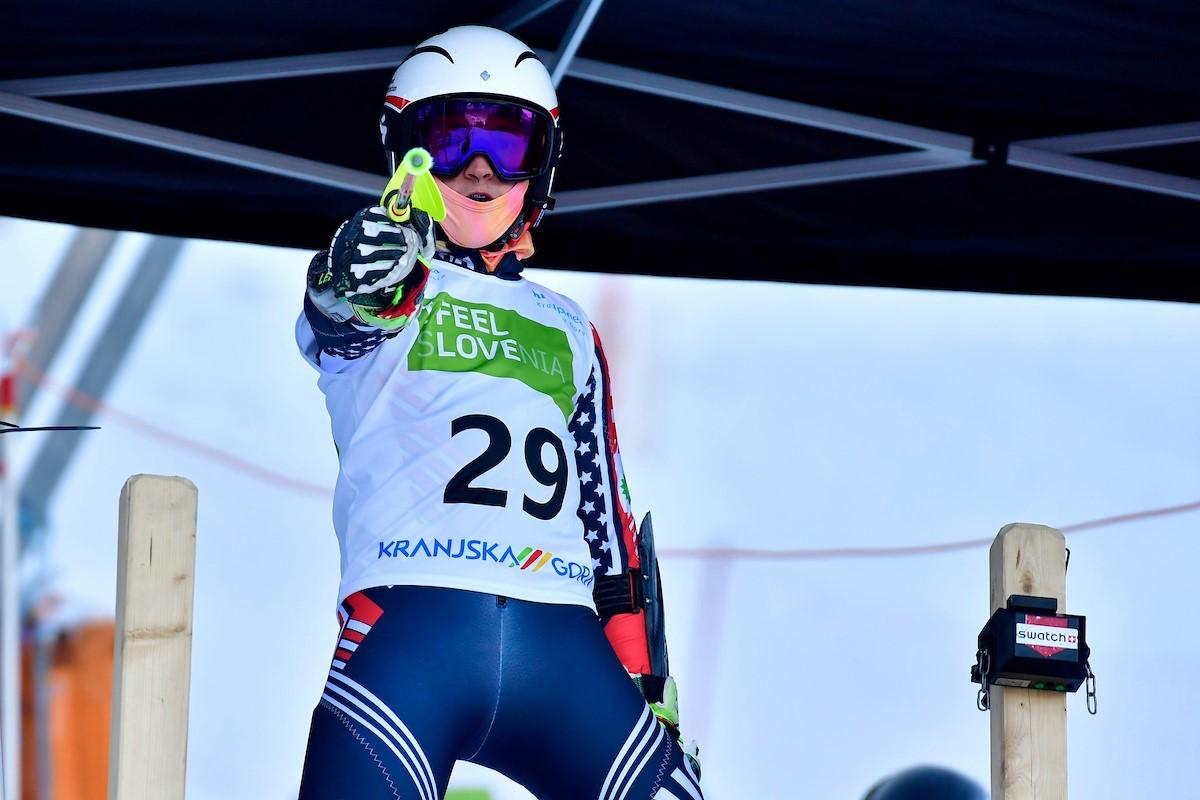 ⒸLuc Percival | For Para Alpine Skiing
By Lena Smirnova | For World Para Alpine Skiing
Thomas Walsh was at the top of the ski slope, eight months into his treatment for Stage 4 cancer, when his reason to live suddenly became clear.
"Midway through the treatment I was really, really in the dumps, really bad and I needed something to pick me up and so I was able to go skiing for a few runs on the beginning hill with my mom," Walsh recalled.
"That kind of was a turning point for me mentally. I found purpose after treatment because for so long internally you're forcing yourself to say, 'I want to survive, I want to be healthy, I need to do everything to get that'. But at the end of it, it's hard to see what will come next and so skiing, that one day in January when I was really sick, was the turning point for me to realise that I need to live so I can ski again."
Fast forward 10 years and Walsh is now one of the main competitors in the men's standing class with a world championships medal and Crystal Globe to his record. He won gold in giant slalom at the most recent World Cup in Sakhalin to add to his two bronze from earlier in the season.
Having been in the sport for more than two decades, Walsh is eager to share his experience of what it means to be an elite skier and is launching a blog together with World Para Alpine Skiing in February.
"In conversations with fellow competitors, I realise that there's a wealth of knowledge and ideas that we all share, that we talk about," Walsh said. "It's really interesting to get that perspective from an athlete."
Super Trooper
Born in Vail, Colorado to a mother who is a ski instructor, Walsh started skiing almost as soon as he could walk. He first put on a pair of skis at the age of two. By five, he was racing.
"It's a way of life in my town. If you're not on the mountain, you are involved somehow with the outdoors. Vail Mountain was essentially my playground and my daycare, and it was kind of born into my blood there. That's just what I do," Walsh said.
In addition to alpine skiing, Walsh was competitive in Nordic skiing and triathlon.
He was also involved in performance arts, playing leading roles in musicals, including Oliver! and A Christmas Carol.
Walsh started playing the saxophone in elementary school, later took up the piano, and "dabbled in the trumpet", while his moves on the dance floor earned him an invite to a dance school. He ultimately chose not to go, but did use dance to improve his skiing.
"I did ballet and jazz and tap and that kind of helped the musicals, but I did it because it really did help with balance, coordination, body movements, spacial awareness," Walsh said. "I was the only boy in our valley's ballet company and no one gave me crap about it because I was an athlete."
As he got older, Walsh started to take skiing more seriously and envision a future in the sport. Before starting high school, he made the decision to enrol in a ski academy.
"Once I made that decision to go, that was really the moment that I said skiing is going to be number one," Walsh said. "I had to say, 'I'm going to focus on skiing at this point'."
But the day before Walsh was to leave for Green Mountain Valley School - on May 29, 2009 - he was diagnosed with Ewing's sarcoma. Instead of skiing with his classmates, he spent the following 14 months in hospitals fighting for his life.
The show must go on
The diagnosis was a mystery to the then 14-year-old Walsh. Up to this point, he did not know anyone who had cancer.
"I really didn't quite understand and I don't think anybody does when they first get diagnosed what the severity of it is, and what the long-term effects are. What it really does is it just changes your mind," Walsh said. "I always reminisce about what life would be like without having that happen. To this day, it's still setting in."
The cancer started in the his pelvis and spread to his lungs. To resist the disease, Walsh had some pelvic bones and wedges of his lungs removed, in addition to undergoing chemotherapy.
June 1, 2020 will mark the 10-year anniversary since his final radiation treatment.
It was in the midst of the treatment that Walsh convinced his doctors to let him go to a ski slope. Skiing a gentle run, he was overwhelmed to experience his beloved sport again.
A couple of days after Walsh finished his treatment, he told his mother that he wanted to go to the ski academy that he was supposed to attend before the cancer diagnosis derailed his plans.
Despite the odds, Walsh was accepted to Green Mountain Valley School again and graduated three years later.
Because of the cancer-related surgeries, Walsh has reduced mobility in his pelvis and leg, and his lungs function at around 50 percent capacity. As an additional challenge, he has lymphedema in his right leg, a progressive disease that causes the leg to swell.
"I knew going to the ski academy that I wasn't going to be the most competitive. I knew that I wasn't necessarily going to make it to the able-bodied World Cup or the Olympics, like I always dreamed, but because I knew it was my purpose I had to prove to myself that I was able to do it," Walsh said.
"When I graduated from there, I stopped skiing because I had done it. I proved to myself that I was able to ski again."
Walsh next went to southern USA - no snow or mountains in sight - to pursue a degree in performance arts. The skiing chapter of his life was now behind him. Or so he thought.
In 2014, the Make-A-Wish Foundation granted his wish to go to the Sochi 2014 Olympic Winter Games, where Walsh watched his childhood friend Mikaela Shiffrin win gold in slalom.
"Being around ski racing my whole life, you never really lose that emotion of what it is to be an athlete and to compete, and then I have learned I could do it again, so seeing that gave me a little jump start," Walsh said. "I missed it. I missed it every day since I had stopped in the able-bodied world and it wasn't much to get me back."
A star is born
Walsh did not know about Para alpine skiing until he was in college. When he started racing on the Para circuit, it was as if "the door opened again".
The spunky youngster won slalom and giant slalom races in his first season at the World Para Alpine Skiing World Cup. In 2018, he made it into the top 10 in these disciplines at the PyeongChang 2018 Paralympic Winter Games.
"I showed up and made some waves. It was interesting. Bright-eyed rookie, young kid, loud, American," Walsh said. "I've definitely settled in since. I see the maturity in not only in how I carry myself on the circuit, but also in my skiing."
Last season saw even more improvement as Walsh won bronze in giant slalom and super combined at the 2019 World Para Alpine Skiing Championships and wrapped up the season with a Crystal Globe in slalom.
He picked up two bronze medals in giant slalom at the World Cup in January and is racing for more hardware - and his season's first gold - in Sakhalin, Russia until 21 February.