Hear My Voice: A Paralympian's reflection on 2020
British wheelchair racer Kare Adenegan finds a way to stay motivated through 2020 and also how she contributed to the Black Lives Matter movement
29 Dec 2020
Imagen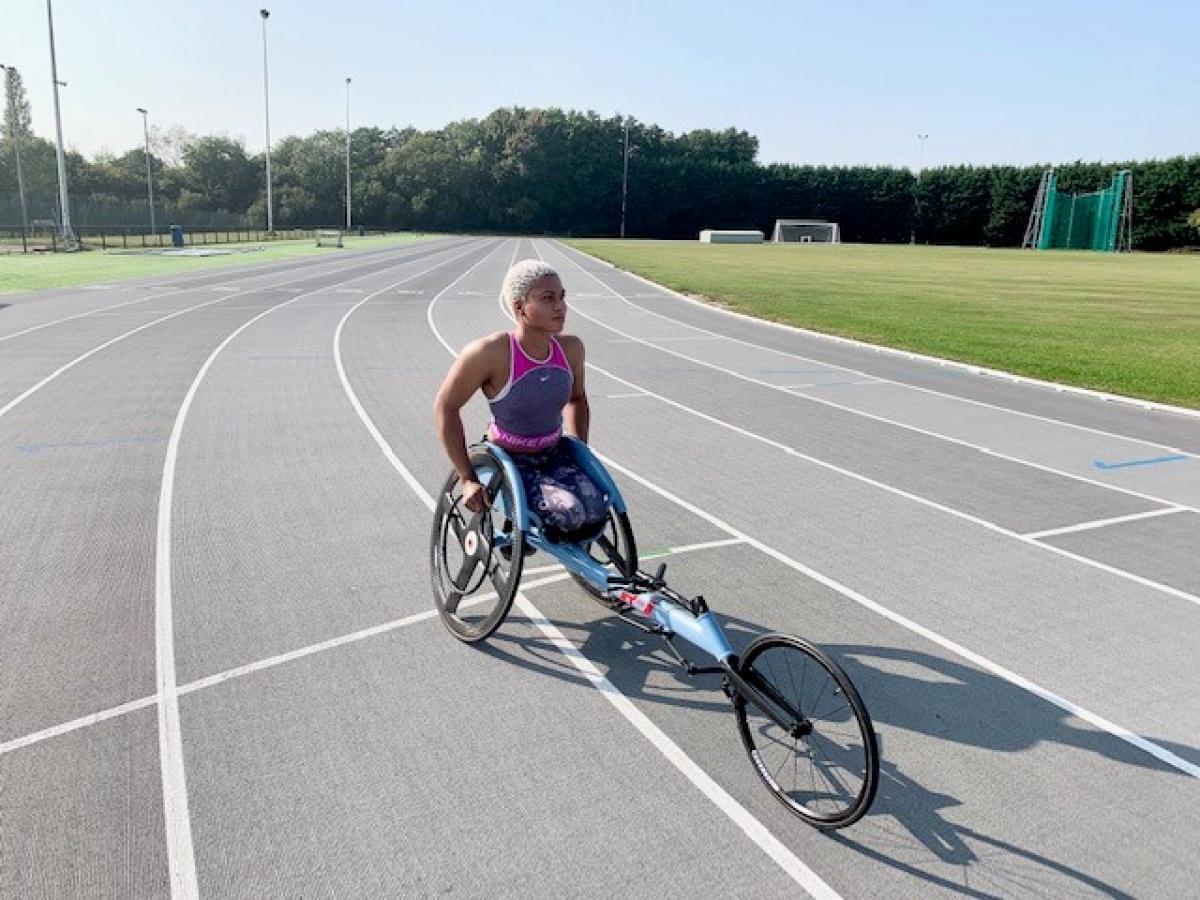 By Kare Adenegan
I had high hopes for 2020. It was going to be the best year ever. I had settled into University; training was going well, and Tokyo 2020 was just around the corner. 
But then everything changed… A pandemic was the LAST thing anyone expected. But like most athletes, I had to keep my mind focused on Tokyo even during the first lockdown.
I expected the lockdown to last a few weeks and thought the Paralympics were still going to happen; everything would be back to normal by May, I hoped. Then the Paralympics were postponed, and all the hard work felt like it had been done in vain. Some athletes have compared the postponement to a minor grieving process, and I'd agree that it felt like that initially. 
As athletes, we train hard in anticipation for that big event at the end of the season. However, the Paralympics is even more special with it only coming around every four years. Therefore, the postponement felt like a major blow. 
That being said, very quickly after feeling frustrated and down, I realised how small my concern really was compared to the more important things that were going on in the world, including lives being lost. 
My sporting goal was just being moved back; the most important thing now was to protect others.
Despite being in lockdown for four months and the Paralympics being postponed, my training continued. I was fortunate to have training buddies from all over the country to keep me motivated. I trained with loads of different athletes from different sports through Zoom, and we pushed each other to keep grinding even with a lack of competitions to look forward to. I also continued rollers training with my local training buddies through Zoom. The pandemic forced us to adapt and train in new ways which was really fun, and although we were far apart, sport brought us together.
Aside from the pandemic and the cancellation of the Games, this year also took an emotional toll through the global uproar at the death of George Floyd and the international protests which emerged as a result. Sadly, I know from my history studies that police brutality and racism is nothing new or unusual despite an increase in interest this year. I was angered by the events, but I was also encouraged to see that people wanted to learn about racism and took a stand against injustice. I questioned my place in all of this as a Black Paralympian. What can I actually do? 
I felt powerless and knew that I was by no means an expert on these things. However, I decided to host a set of Instagram Live broadcasts titled, 'A Discussion on Race and Disability', because I felt that there was a lack of awareness being brought to the experiences of Black and disabled people. As part of the lives, I spoke to two British Paralympians, Kadeena Cox MBE and Anne Wafula Strike MBE. They shared their experiences of racism and their thoughts on current events. We also spoke about the Paralympic Movement and our hopes for greater diversity within national teams. Like in every sphere of life, there is work that needs to be done but when I competed at the Rio 2016 Paralympic Games, I saw diversity and I hope that this will increase over time.
And just thinking about the Games makes me very excited. The Games act as my motivation during cold winter nights on the track.
My main goal for 2021 is to keep enjoying training,. When the external motivators were gone this year, I had to find inner motivation which wasn't attached to a competition. Therefore, I want to keep that inner motivation and excitement throughout the coming year. I want to be the best version of myself physically and mentally going into the Paralympic Games and then whatever the outcome, I'll be happy!