Bambousek puts on one-man show on World Cup stage
World Cup's sole Para alpine skier from Czech Republic masters different trades
18 Jul 2020
Imagen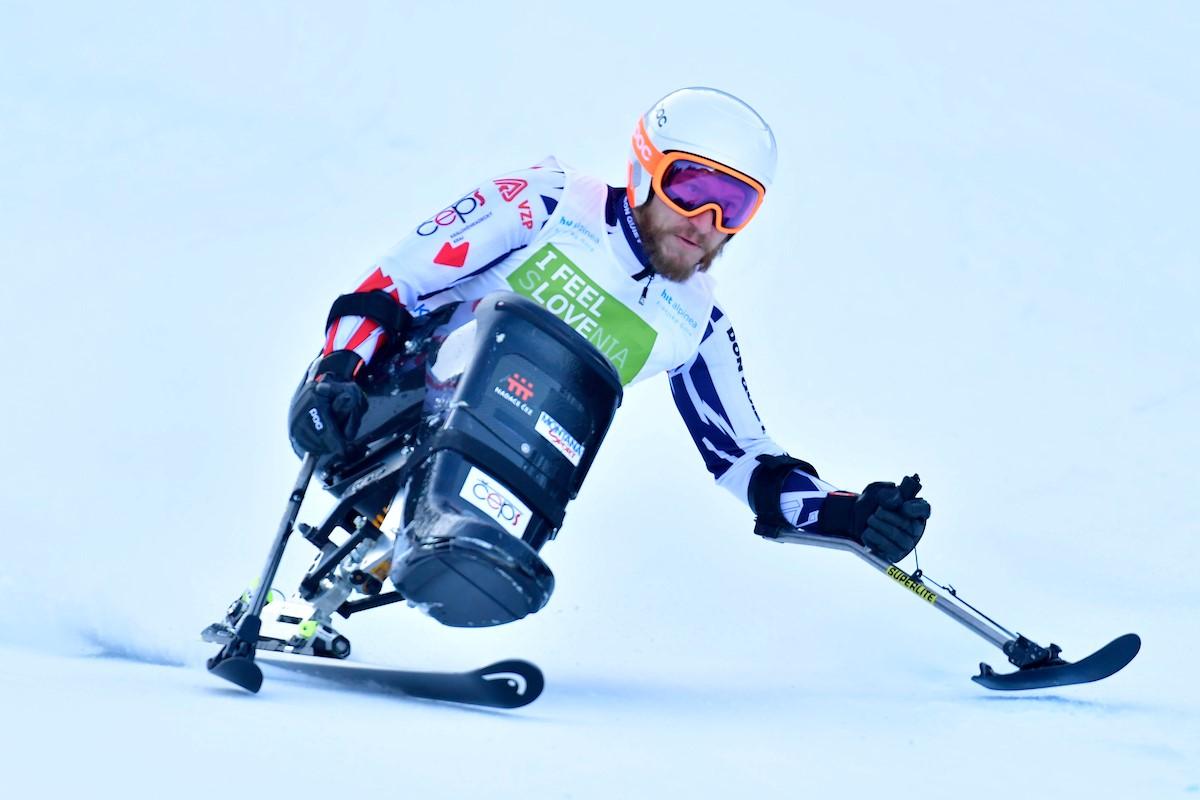 ⒸLuc Percival | For Para Alpine Skiing
By Lena Smirnova | For World Para Alpine Skiing
Pavel Bambousek plays three distinct roles whenever he makes an appearance on the World Para Alpine Skiing World Cup circuit.
Juggling his tasks as an athlete, coach and ski technician, the one-time Paralympian and Czech Republic's best sit skier is solid proof that even a one-man show can attract a spotlight.
Lone wolf
Bambousek was easy to spot at his only World Cup races this season. In Kranjska Gora, Slovenia - the closest competition to his homeland - he was servicing his own equipment in solitude amidst busy ski teams complete with an entourage of coaching staff, vans and heaps of gear.
The sit skier's schedule was packed: Race in the morning, prepare skis for the next day's competition and attend the daily captain's meetings as the only self-represented athlete in the room.
"In Kranjska Gora I was a racer, coach, serviceman and driver," Bambousek said. "In my country, the situation is difficult between organisations and therefore we have problems not only with coaches but also assistants. It is not easy."
Because of time and financial constraints, Bambousek does not compete in all the World Cup races. The Czech government and his sponsors offer some financial support, though not enough for Bambousek to turn skiing into a full-time pursuit.
"That's enough for a few races and some training. The more I get, the more I race," the athlete said.
Bambousek is at a disadvantage when he comes to international competitions where he races against skiers who are regulars on the circuit. Despite this, Bambousek is just as determined to show up at the starting gates.
"Without comparing to the best, I won't move anywhere, so it's necessary," he said.
Jack-of-all-trades
Bambousek also juggles multiple roles in his life outside of skiing. Aside from office work, he competes in golf and heads a project to warn schoolchildren against reckless behaviour.
The sit skier broke his spine at age 17 when he fell from a bridge while joking around with a friend. He now goes to high schools to talk to students about the importance of safety.
"In youth, not every stupidity ends with laughter, but it can also be a serious injury and the consequences are for a lifetime," Bambousek said. "My goal is to pass on to teenagers my experience so that they can avoid it."
When schools are out for the summer and the ski resorts are closed, Bambousek turns to his other big passion - golf. He has competed in the sport for several years, including at international competitions such as the European Para Golf Championships.
The different schedules for skiing and golf make it easier for Bambousek to train in both sports. However, skiing remains his main focus.
"I try to train mainly on snow, but the possibilities are limited by the weather and, of course, time," Bambousek said.
"Spring and autumn is a combination of work, golf and skiing, which is really challenging," he added. "But they complement each other perfectly and I am in competitions all year round. I like the skiing for its speed and golf for its precision and endurance."