Behind national jerseys, Cam Crombie and Colton Liddle suit up in firemen's gear
Australian and Canadian understand challenges and importance of the job in protecting communities 
04 May 2021
Imagen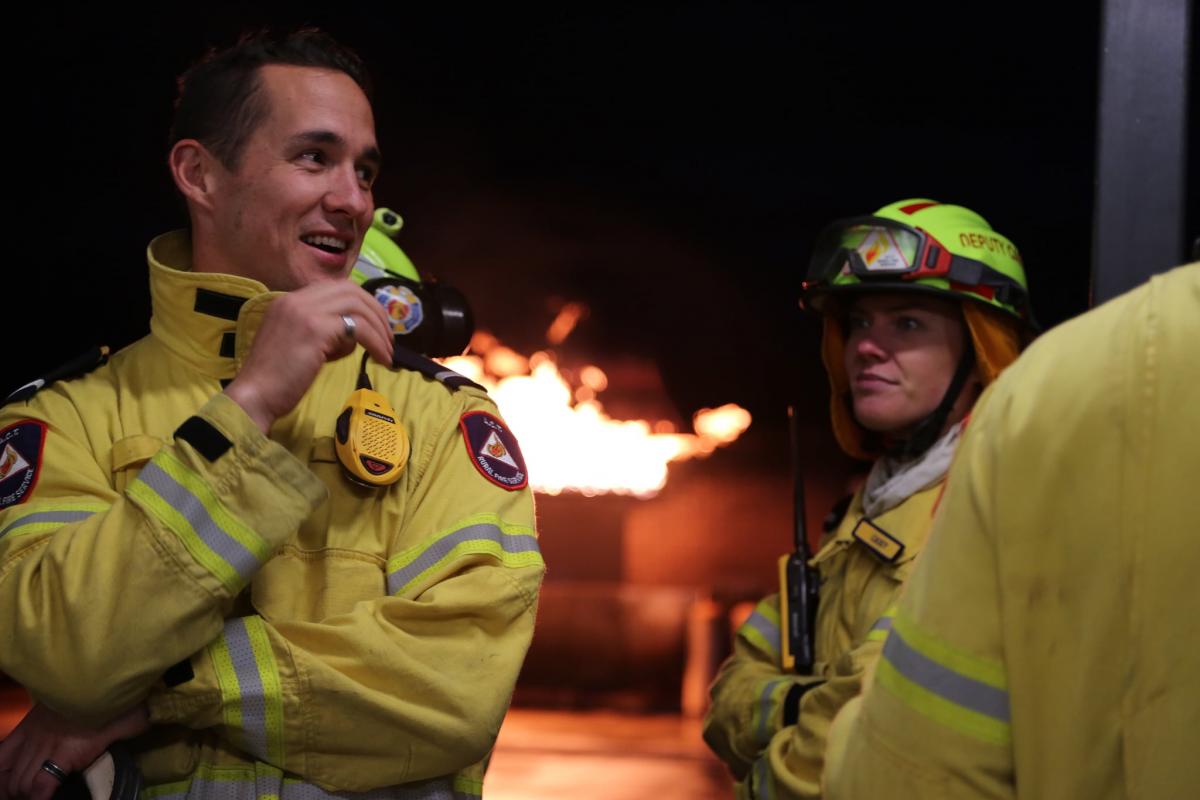 ⒸCam Crombie
By Ros Dumlao | For the IPC
As important as it is for Cam Crombie to reach his Paralympic debut in Tokyo, he also knows the importance of his other role as a volunteer firefighter.
His home country Australia is coming off, as Crombie described, its "worst summer" for firefighters and educating the community has become more imperative than ever, as the world marks International Firefighters' Day on 4 May.
"It's been one of the worst seasons (firefighters) ever encountered. Most of the country was on fire," said the shot put world champion. 
Crombie has volunteered for the Australian Capital Territory Rural Fire Service since 2013. Contrary to what his title as a firefighter might convey, he said 20 per cent of his work is fighting fires, delivering medical care , among other activities. But 80 per cent is community engagement, and the bushfires that ravaged the country in 2019-2020 raised more awareness on the need for education.
"What it boils down is that there isn't enough trucks to go around," Crombie explained. "So they're not going to be on everyone's doorstep saving their house. There is a reliance on people to have their own escape plan, their own awareness of fire and how dangerous and how badly it can get so quickly. 
"It's a cool part of it because you can impart some knowledge onto the community first and the firefighting really is kind of like a secondary job."
It is quite a different scene for Para snowboard Colton Liddle, who served as a forest firefighter for four years in Ontario, Canada. 
The fires he fought were commonly caused by lightening, sparks from rail lines, or campers who did not put out their fires properly or have safe practices. To put them off, he would be dropped off by a helicopter with his team and need to find a water source, whether a lake, dirty swamp or creek. 
"It's really high pace and when you're out in the bush they drop you off and you can spend a maximum 19 days out in the bush before they bring you in, and our union kind of fought for those to protect us from being out there for too long," the PyeongChang 2018 Paralympian said. "It really depends on where you are. Some fires, you're on top of a mountain so you don't have a lot for a water source." 
"Some fires are closer to resources like communities or camps and those sort of things, so being able to put off a fire that prevents the destruction of a community or buildings is really good."

Liddle lost his right leg in an accident when fuelling up the truck. He stayed on as a forest firefighter a fourth year before deciding to go another path, and eventually he found Para snowboard.
"You are put in a lot of situations where you're really challenged and I think that develops your mental fortitude," Liddle continued, "and all those challenges and persevering through all those jobs and fires really benefited me in my snowboarding career and ability as an athlete."
As Liddle decided to take a step back from competing after the 2018 Paralympic Winter Games, Crombie is chasing his Paralympic dreams. With gold and silver medals in shot put and javelin, respectively, at the 2018 Commonwealth Games, Crombie has high expectations for his first Games. 
Also being a father and partner, Crombie's time is limited. But he finds value in being a volunteer firefighter that he is not willing to let go just yet.
"What you find is everyone is coming from different circumstances and experiences," said Crombie, who has cerebral palsy. "I think that's a great resource to have, is that melting pot of different people and experiences just banded together for the same cause."