Canada's Chantal Petitclerc on becoming a voice for people with disabilities
Canadian Paralympic legend describes how people with disabilities often face barriers to employment, discrimination and accessibility issues
23 Mar 2021
Imagen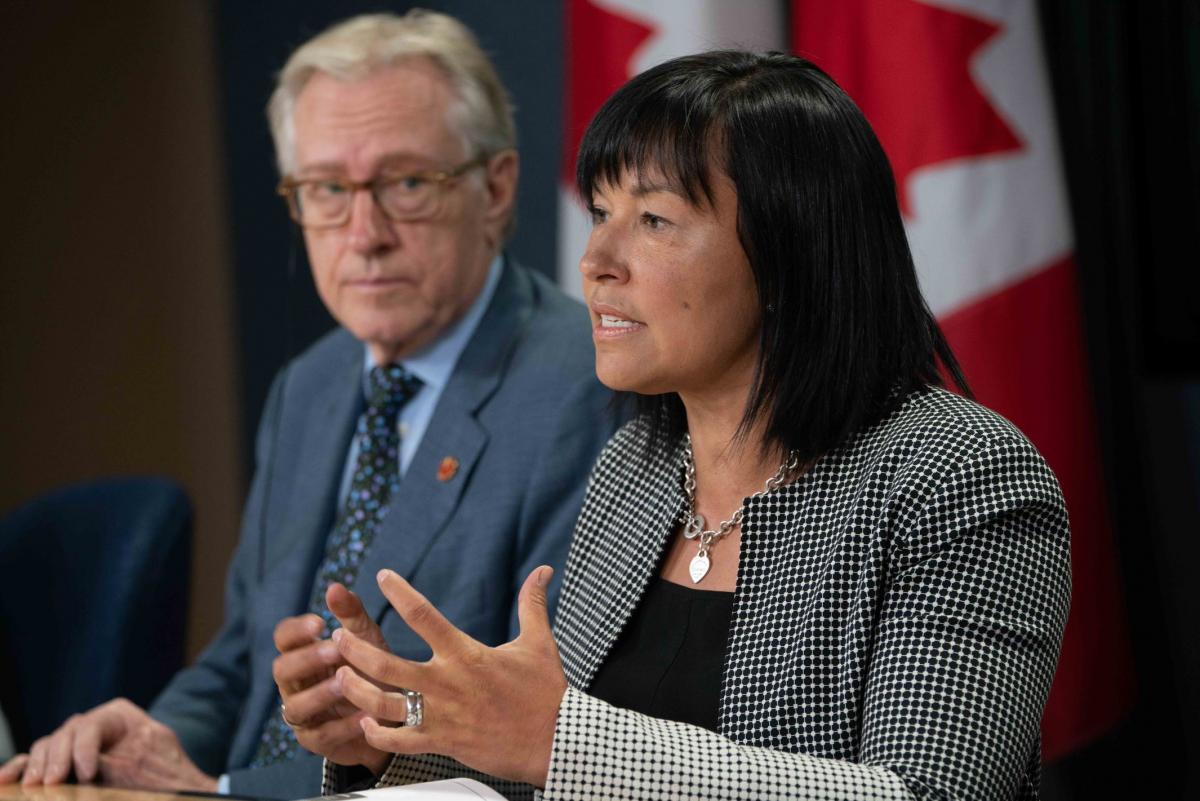 ⒸSenate Communications Directorate – Senate of Canada
By Teddy Katz | For the IPC
In 2020, athletes from all over the globe joined Black Lives Matter protests against racism and discrimination and one of the most decorated Paralympians of all-time hopes to see more of that moving forward.
Chantal Petitclerc competed in five Paralympic Games and won 21 medals, including 14 golds in Para athletics.  Petitclerc is now an independent senator in Canada, so she knows a thing or two about how sports and politics mix.
"There are times when you need to do it, use your platform as an athlete to make powerful statements. The statements on Black Lives Matter, they can change history and change the world."
At the same time, Petitclerc says people need to respect those athletes who are not ready to get involved in politics. 
"If you asked me before Beijing to get involved in protests, I might have said, I don't disagree but I have a plan, and my focus right now is to win medals."
THE RELUCTANT ACTIVIST
Over her career, Petitclerc tried to focus on what was happening on the track. But there were times when she felt she could not.
When she came home following the 2004 Paralympics in Athens, where she won five gold medals and set several world records, Petitclerc was named the co-winner of Athletics Canada Athlete of the Year award along with an Olympian. She spoke out about sharing the award with the Olympian, who in her mind had not performed as well, feeling her accomplishments deserved to stand alone.
"I trained as much as Olympians. I worked as hard. I have the same amount of pressure. My performance should have equal value," Petitclerc says about why she went public with her views.
"Even if you were not on a mission, there were times I felt I had no choice but to be vocal about any injustice to myself and the Paralympics. I never really enjoyed doing that, but it was the right thing to do."
Four years later at the Beijing Paralympics in 2008, Petitclerc once again won five gold medals and when she came home it was a different story.
That time, she was named Canada's top athlete of the year, beating out Olympians and top professional athletes for the award, something she saw as a symbol of how far the Paralympics had come.
"The award is chosen by sports journalists from all over Canada, so it's huge to be in the company of Canadian legends." 
She might not have realised it at the time, but that ability to speak out about issues that mattered most to her was setting her up for her career after sport.
BECOMING A SENATOR
"I wanted to do something that would make an impact. That was my priority and when I got a call from (Canadian) Prime Minister Justin Trudeau saying he wanted to appoint me to the Senate of Canada, that was a huge honour."
She now tries to be an advocate for people with disabilities and is proud of the work she has done including helping pass legislation for a barrier-free Canada. Even though estimates say as many as 15 per cent of Canadians live with a disability, "we are not that well represented on Parliament Hill," Petitclerc says.
"I'm always trying to bring a person with a disability lens so I can be that voice. I make sure that I speak out and that we are taken into consideration."
POST COVID-19
While many cannot wait for the world to get back to some sense of normalcy, Petitclerc is hoping things do not go back exactly to what they were like before the pandemic. She says people with disabilities often face barriers to employment, accessibility issues, and, not to mention, discrimination in society.
"I'm hoping that this will be a turning point in the history of humanity. Let's turn it into an opportunity to do better for the environment and for inclusion."
She says, when it comes to employment, maybe there can be more flexibility with people working from home which many times benefits people with disabilities.
Petitclerc is a big believer that it is not medical conditions holding people with disabilities back, it is attitudes and structures of society.
"Taking away those barriers are crucial. We need to make sure that we look at individuals with no barriers, no preconceptions, no prejudice. It will change everything."
A MOTHER
Case in point is when Petitclerc, in her 40's, had her first child Elliott. "A lot of people said, 'oh I didn't think you could have children.' I was like, no, I was just busy winning medals."
But Petitclerc says the reaction of people to her as a mother went much deeper. "It got to me that a lot of people still believe people with disabilities can't have children."
Most things you just figure out, she says, but there are unique challenges like when Elliott was an infant and she could not go swimming with him alone.
"I struggled in my head because I was so used to being 100 per cent independent." Petitclerc says she struggles now just like everybody else being a parent in COVID times. Elliott is now 6.
"Elliott started running to friends (to hug them), and he stopped himself, and he asked me if he was allowed to do that. It just broke my heart."
With so much uncertainty and fear brought on by the pandemic, she is cherishing the small moments, one lesson she is learned to help with resiliency.
"The magic, the happiness, these little moments are not going to just jump out at you. I think we need to take a step back and think what we can do tonight that's going to be nice, that's going to be kind to counteract the negativity of this pandemic."
The world is hoping the Games in Tokyo this summer will be able to take place and be one of those joyous moments. 
Petitclerc also described one of the things she will watch closely in Tokyo, in an interview for "The Resiliency Project".  USA's star Tatyana McFadden is seven Paralympic gold medals from breaking Petitclerc's record for the most decorated female in athletics.
"I've retired now for 10 years, and I know in my head at some point someone will break my record," Petitclerc says.
"I think Tatyana can do it because she's very talented," Petitclerc says, adding, "I will be happy but it's going to pinch a little because it's always nice to hold that record, so it's going to be a sweet and sour moment for sure."