Imagen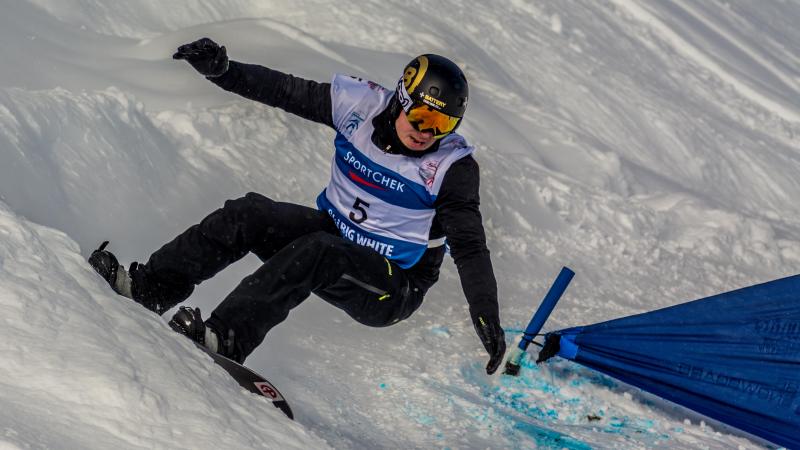 Matti Suur-Hamari
Alpine Skiing | Snowboard
Since beginning competitive snowboarding in 2012-13, Finland's Matti Suur-Hamari has risen as one of the top riders in the men's field. He celebrated his first Paralympic title at PyeongChang 2018 when he held off the USA's Keith Gabel in the men's snowboard-cross SB-LL2. The Finn had to be perfect in the banked slalom races, where he captured bronze in a race where 0.83 seconds separated the medallists. At the 2017 World Para Snowboard World Championships in Big White, Canada, Suur-Hamari retained his world title and added another gold in banked slalom.
It's a long way from the humble 11th place finish he recorded at the Sochi 2014 Paralympic Winter Games.
A year later he pulled off a huge shock by beating US Paralympic champion Evan Strong to the snowboard-cross SB-LL2 gold medal at the 2015 World Championships in La Molina, Spain, having also finished ahead of him in the overall World Cup rankings. Suur-Hamari went on to add a bronze medal in banked slalom to his World Championships haul.
He won both World Cup disciplines in the 2015-16 season, ending again as the leader of the overall rankings ahead of USA's Mike Shea and Strong. But in 2016-17 he finished second to Strong, showing that the competition is still alive and well in the men's SB-LL2.
It was Strong who inspired the flying Finn to take up Para snowboarding in the first place, having found some YouTube videos whilst recovering from a motorcycle accident in 2009 in which he lost his left leg below the knee.
Results
2015 IPCAS Para Snowboard World Championships La Molina (La Molina, Spain)

| Event | Medal | Unit | Date | Rank |
| --- | --- | --- | --- | --- |
| Men's Snowboard Cross SB-LL2 | | Race 1 | 2015-02-24 | 1 |
| Men's Banked Slalom SB-LL2 | | Race 1 | 2015-02-28 | 3 |
2017 IPC Snowboard World Championships Big White, CAN (Big White, Canada)

| Event | Medal | Unit | Date | Rank |
| --- | --- | --- | --- | --- |
| Men's Snowboard Cross SB-LL2 | | Race 1 | 2017-02-04 | 1 |
| Men's Banked Slalom SB-LL2 | | Race 1 | 2017-02-07 | 1 |
Lillehammer 2021 World Para Snow Sports Championships (Lillehammer, Norway)

| Event | Medal | Unit | Date | Rank |
| --- | --- | --- | --- | --- |
| Men's Banked Slalom SB-LL2 | | Race 2 | 2022-01-14 | 5 |
| Men's Snowboard Cross SB-LL2 | | Race 2 | 2022-01-21 | 1 |