Happy New Year from IPC President Andrew Parsons! 
"I have learned from Paralympic athletes to focus on the things that I can do and maximise that, and not focus on the things I can't do or can't control"
01 Jan 2021
Imagen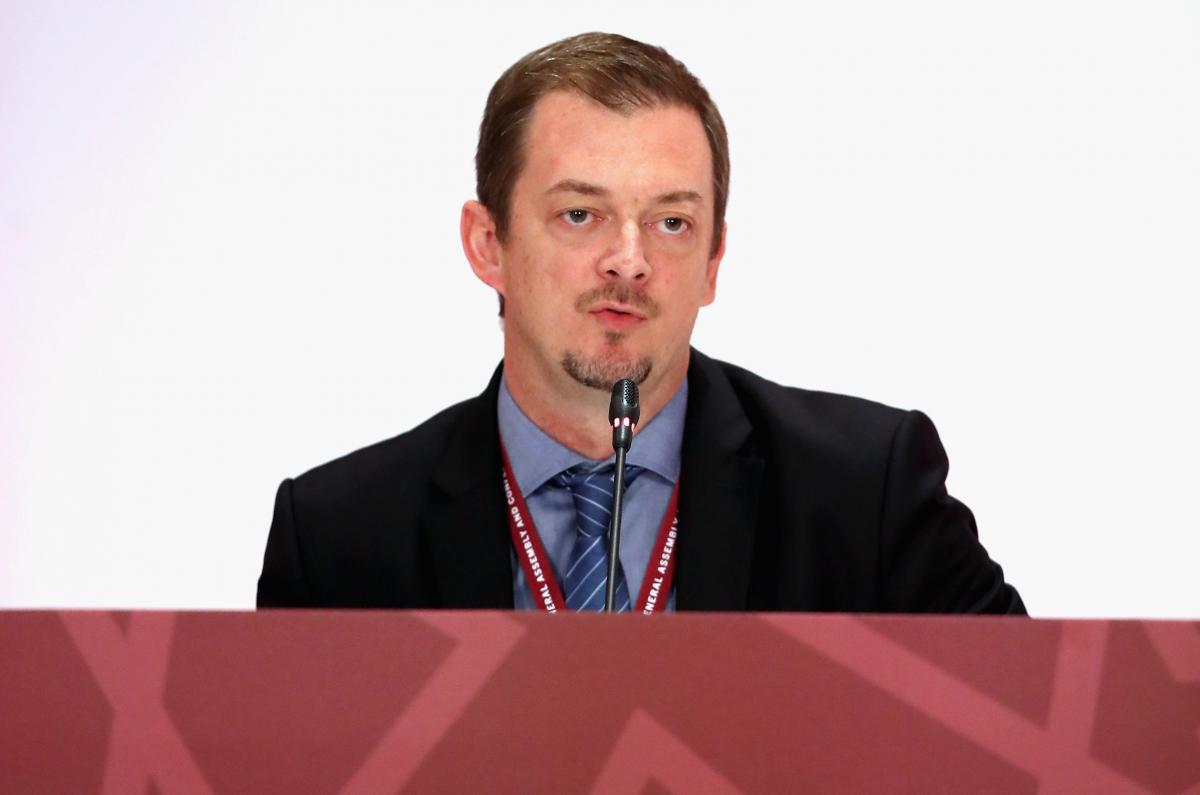 ⒸGetty Images
By IPC
As the world leaves behind 2020 and turns to 2021, the International Paralympic Committee (IPC) President Andrew Parsons highlights lessons from the year and why there is plenty of reason to be hopeful for 2021. 
Excerpts:
What has impressed you the most on the way the Paralympic Movement responded to a difficult 2020?
I'm proud of this Movement. I'm proud of this organisation because in unprecedented times, we needed to deliver more and better than any other year and we managed to do that; so basically doing things differently than any previous experiences – we had to deliver more. And I think we rose to the challenge in a very challenging year, in a very difficult year. 
Of course, in unprecedented circumstances, in difficult circumstances there are still many questions to be answered. But I think we were able to organise the way we were working and responding to the needs of our members. And this is what we are about. We are a member-based organisation. We are athlete-centred, membership-focused. And I think we were able to translate that into actions in a difficult year. 
The COVID-19 pandemic has impacted people in so many different ways. What message of hope would you give to the Paralympic Family for 2021?
I have learned from Paralympic athletes to focus on the things that I can do and maximise that, and not focus on the things I can't do or can't control. So, what I can do is provide the best preparation, the best things possible for the athletes of the world, for the Paralympians of the world. And that's what I'm going to focus on. My message to all is to focus on what you can really do and what you can achieve and on the feasible deliverables in what can be a very difficult but at the same time an incredible year, because we will pull this off. We will organise an incredible Paralympic Games in Tokyo 2020. But this will require the best of us. This will require a lot of hard work. 
What will the Tokyo 2020 Paralympic Games in 2021 signify?
I think his is how the Tokyo 2020 Games will be remembered for generations to come. 
The Tokyo Games will be different than previous editions. That doesn't mean they will be worse. It's the other way around because of what it will mean at the end of the day. So, I think it will be remembered forever in the history books—not only in the history books of sport — but in the history books of humanity. 
Imagine people going through it and thinking if these guys did that in that year — I'm talking 20 years in the future — we can do anything we set our minds.
What is the 'Declaration for Obligations' you wrote about in December and why did you feel the need to write it?
What I see is that normally society and the world have big opportunities after a big crisis. After World War II, the Declaration of Human Rights was created and signed by a majority of nations in the world. But right now, I think we are in a moment when everything that we were doing wrong led to the situation we are in;like discrimination, prejudice, misogyny, lack of inclusion at all levels, in all nations. So, the way we are treating this planet is in an unsustainable way, and we can't continue to keep doing what we are doing and expect a different outcome.
If we keep the same attitude, we will not have this world for a long time or this generation to come. We need to make a hard stop now, take the opportunity to understand that this pandemic represents an opportunity to rethink the way we treat this planet and treat the people on this planet. 
And we have to come up with this global understanding that we are not only individuals. I'm not only Andrew Parsons.  I live in a country of more than 200 million and I live in a world of more than 7 billion. And I have a responsibility to it. So, that's what I wanted to do, put some light onto this issue and felt the need to express myself. Hence, I came up with that concept of a 'Declaration of Obligations' to be inclusive, to be sustainable, to think globally, to act locally, to try to really engage to make this a better world for all and by all. 
I don't want to be back to normal. The normal' led us to where we are. I know there is a lot of stuff about the 'new normal' but we need to build this new normal. We need to build back better. The pandemic needs to be seen as a wake-up call. It has to be seen as 'We are doing something wrong with the world and we need to fix it, but we need to start now.'