IPC back launch of 'Sport for Development Coalition'
Several Public Development Banks join forces to use sport as a lever to sustainable development
12 Nov 2020
Imagen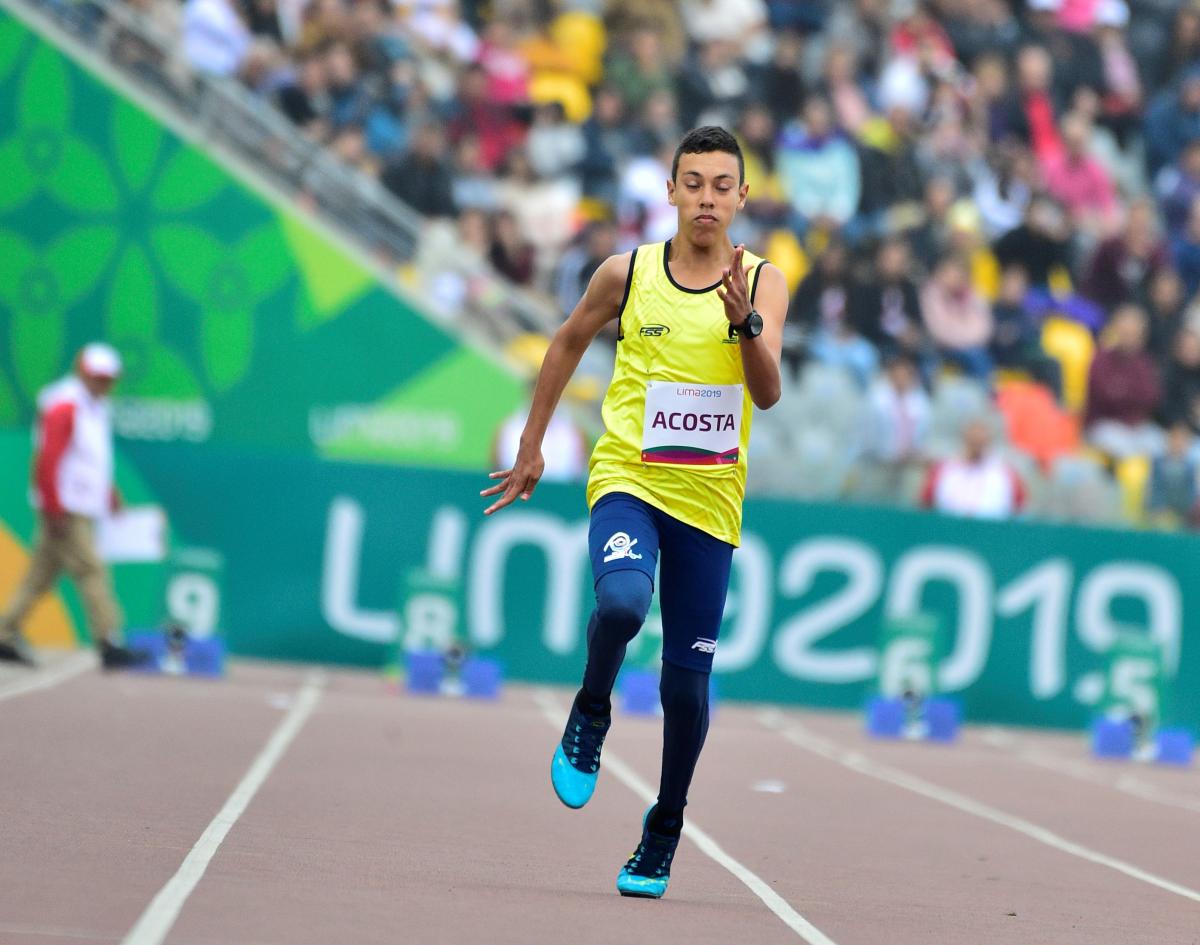 ⒸAlexandre Battibugli/Agitos Foundation
By IPC
International Paralympic Committee (IPC) President Andrew Parsons backed the launch of a "Sport for Development Coalition" at the Finance in Common Summit, in Paris, France, on Wednesday (11 November), describing it as a "catalyst to sport empowering social transformation." 
Bringing together several Public Development Banks, the coalition commits to strengthening their financial resources, investments and expertise to build together a sustainable world, in line with the United Nations' Sustainable Development Goals (SDGs).
To achieve this, the coalition relies on the communicating power of sport figures, particularly during major international sporting events, and on the financial resources of Public Development Banks, which account for 10% of global investments. With this coalition, the public development banks commit, through their investments, to promote sport and its value for creating positive social impacts.
Andrew Parsons said: "The IPC congratulate the Public Development Banks who have taken the lead in forming the Sport for Development Coalition as I believe it can act as a catalyst to sport empowering social transformation.  The founding partners clearly understand the unique and impactful role sport can play in developing not just societies, but inclusive and thriving communities.
"At the IPC, we believe passionately that Change Starts with Sport and that sport can play a central role to advancing the SDGs.  Through our own positive experiences with the Inter-American Development Bank (IDB), we have seen first-hand how the support of a Public Development Bank can ensure that Para sport is a tremendous vehicle to transform lives, communities and societies.   The impact of our work with the IDB has been phenomenal which is why I am extremely excited for what the Sport for Development Coalition can deliver and achieve."
Rémy Rioux, President of the Finance in Common Summit, CEO of the Agence Française de Développement, Chair of IDFC, said: "I am delighted with this unprecedented coalition between the worlds of sport and development. It seals the rapprochement between these actors to carry, together, the hope of a common world under the banner of the Sustainable Development Goals. To achieve this and demonstrate that sport is an excellent lever for development, the collective mobilisation of Public Development Banks, meeting for the very first time today in the framework of the Finance in Common Summit, will be decisive."
Marina Ponti, UN SDG Action Campaign Director, said: "This Coalition can play a very unique role to turn it around for a more equal, inclusive and sustainable world. With the sport values, we speak a common language, with the Sustainable Development Goals, we head in the same direction."
SPORT AS TOOL FOR DEVELOPMENT 

During Wednesday's Finance in Common Summit, the first global gathering of public Development Banks, Parsons informed delegates via video link about the success of 'En sus marcas, listos... Inclusión', a project launched in 2017 with the support of the IDB.
"When we first launched 'En sus marcas, listos... Inclusión' it targeted communities in Colombia, Ecuador, El Salvador, Nicaragua and Peru with high rates of poverty and exclusion, who had no access to sport.  Its aim was to advance social inclusion of persons with disabilities through sport and leave a positive and lasting impact in the communities in it targeted.
"Three years on and the project has been a stunning success.  People with disabilities who previously had not left their homes, now practice sport each day and live independent lives.  People who were previously hidden away from society are now athletes and the pride of their communities competing in national and international competitions.  People who previously had no aspirations for their lives now aim to represent their countries at the Tokyo 2020 Paralympic Games.  It really is a transformational project which we have now expanded to more countries thanks to IDB's continued support.
"'En sus marcas, listos... Inclusión' is an excellent case study for the types of projects I hope the Sport for Development Coalition will get involved with." 
 
SPORT FOR DEVELOPMENT COALITION

At this stage, this Sport for Development Coalition includes the Agence Française de Développement (AFD); the West African Development Bank (BOAD); the Japan International Cooperation Agency (JICA); the Association of National and Development Finance Institutions (DFIs) of the member countries of the Islamic Development Bank (ADFIMI); the Latin American Association of Development Finance Institutions (ALIDE); the Kreditanstalt für Wiederaufbau (KFW);  and the Vnesheconombank VEB.RF).  It also includes partners from the world of sport and development who support such as the IOC, IPC, Paris 2024, UNESCO, the German International Development Cooperation Agency (GIZ); and the European Academic Sports Network (ENAS).
The coalition members are convinced that sport is a powerful but still under-utilised lever for human and sustainable development and that it provides a framework for action in areas that are essential for achieving the SDGs:
•    Education: Education through sport contributes to individual as well as collective development through a domino effect and allows people to learn to live in peace with other communities. 
•    Health: Sport helps prevent chronic diseases and promotes physical and mental well-being.
•    Equality between men and women: sport contributes to the empowerment of girls and women and to the fight against gender stereotypes.
•    Job skills and employment: Sport re-engages unemployed and excluded populations and helps develop and promote many job skills.
•    Peace: By bringing nations together in international competitions, sport helps to strengthen tolerance and friendship among peoples.
•    Ecological transition: sport promotes more sustainable lifestyles.  

To achieve these goals, coalition members are committed to: 
•    aligning with a common vision and principles on the social and environmental power of sport.
•    intensifying the positive human, social, economic and environmental impacts of the worlds of sport and development.
•    supporting projects that make sport a tool for human and sustainable development at the national and regional levels.
•    creating a positive social and environmental legacy and contribute to peace and solidarity, particularly through major international sporting events.
The coalition will establish a working group in the coming months to develop a roadmap to achieve these commitments. The coalition will meet at least once a year. The next meeting will take place in August 2021 in Tokyo on the occasion of the Olympic and Paralympic Games and will be a space for dialogue between partners in implementing the commitments for a sustainable world. 
The Sport en Commun platform, the coalition's first deliverable, will be an essential tool. The solutions and services offered by the platform, whose objective is to connect sport and development actors, will be the vehicle for carrying out these commitments.