Para sport in review: June 2016
Check out what went on in the Paralympic Movement during June.
30 Jun 2016
Imagen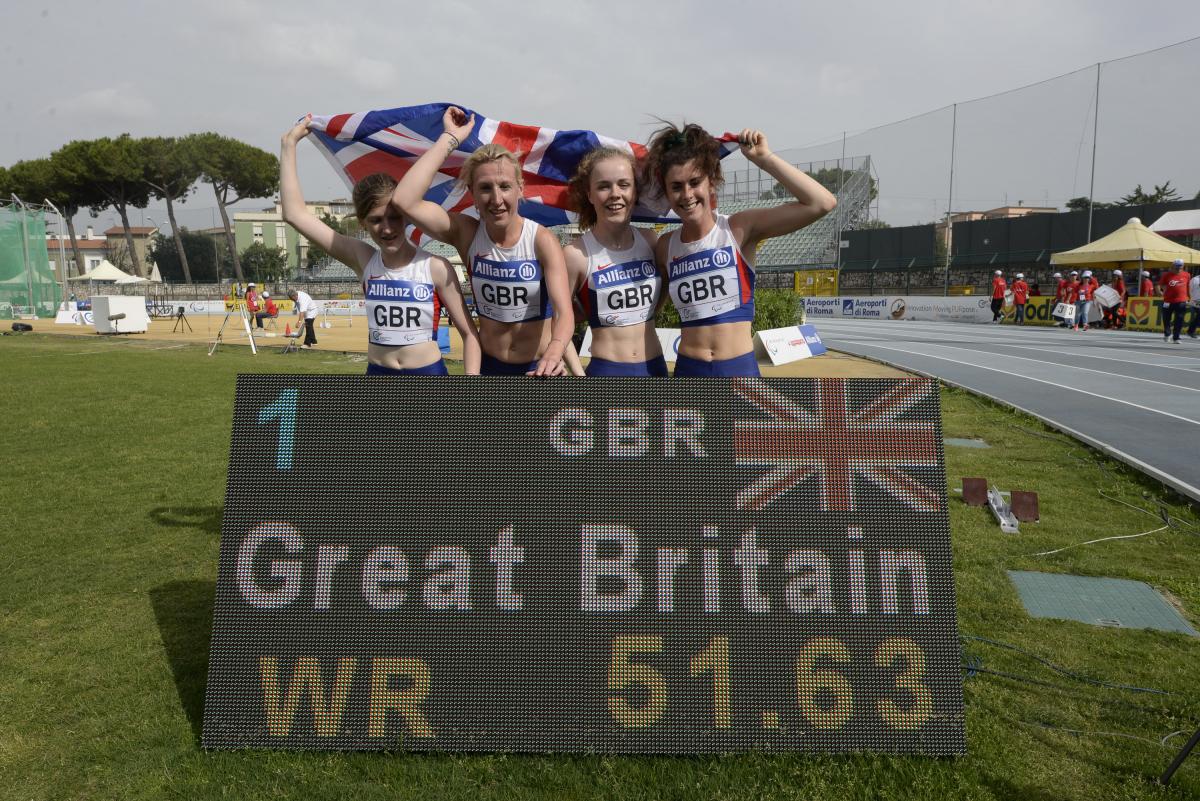 ⒸAgenzia Fotografica BF
By IPC
Grosseto 2016 IPC Athletics European Championships
This event was the last major opportunity for athletes to qualify for Rio 2016 and it took place in Grosseto, Italy, from 10-16 June. A total of 25 world records were broken and Russia finished top of the medals table, followed by Great Britain and Poland.
•Grosseto day one morning review
•Grosseto day one evening review
•Grosseto day three morning review
•Grosseto day three evening review
•Grosseto day four morning review
•Grosseto day four evening review
•Grosseto day five morning review
•Grosseto day five evening review
•Grosseto day six morning review
•Grosseto day six evening review
Roland Garros
Argentina's 2015 Wimbledon wheelchair tennis doubles champion Gustavo Fernandez and the Netherlands' 28-year-old Marjolein Buis captured their first singles Grand Slam titles.
Internationale Deutsche Meisterschaft, Berlin, Germany
A total of eight swimming world records were set in Paralympic events, with a series of others being broken in non-Paralympic events.
•Serrano, Krawzow world records
•Triple world records for China
2016 World Rowing Cup III
The event took place in Poznan, Poland, and saw Great Britain's Rachel Morris set a new world best in the AS women's single sculls (ASW1x). Complete results can be found on World Rowing's website.
World Para Triathlon Events
•Glasgow, Scotland
Great Britain's reigning world champion Lauren Steadman won her second race in as many weeks, in the women's PT4 division.
•Besancon, France
France dominated the event, winning five out of nine races.
Czech Target 2016 – Para Archery Tournament
US world champion Eric Bennett won gold in Nove Mesto, Czech Republic, and qualified for his third Paralympic Games. Great Britain topped the medal table with four golds and two bronze medals, and 14 nations secured spots for September's Paralympics.
Caixa Loterias Athletics and Swimming Championship
Brazil's reigning world champion Silvania Costa broke the 19-year-old women's long jump T11 world record, in Sao Paulo, Brazil.
Ecuador Para athletics International Open
Every one of the 10 participant countries won at least one medal at this event, held in Guaranda, Ecuador, from 10-12 June.
2016 Canada Cup
After performing a clean sweep to claim gold at this event in Richmond, British Columbia, Canada, the US wheelchair rugby team returned to the top of the world rankings.
PSC Den Goubergh equestrian meeting
The Netherlands' current individual and freestyle European champion Frank Hosmar shined at this event, winning both titles in the grade IV competition. The competition took place in Roosendaal, the Netherlands, from 20-22 May.
Football 5-a-side
•5th International Blind Football Challenge
Brazil won gold following a 1-0 win over Iran in the final and extended their unbeaten run, in Rio de Janeiro, Brazil.
•Four Nations football 5-a-side tournament
Argentina picked up three wins to claim the Four Nations title, in Regensburg, Germany, between 17 and 18 June.
Football 7-a-side International Tournament
World No.1 Ukraine topped the podium in Arnhem, the Netherlands, with a 4-0 record, after defeating the USA and the Netherlands two times each.
Visually Impaired Judo Grand Prix
Brazil claimed three golds through Willians Araujo, Lucia Araujo and Alana Maldonado in Walsall, Great Britain, between 4-5 June. Full results are available on IBSA's website.