Season's first World Cup begins in Slovenia
Five out of eight last season's Crystal Globe winners set to compete in the opening races in Planica against Paralympic and world champions
02 Mar 2021
Imagen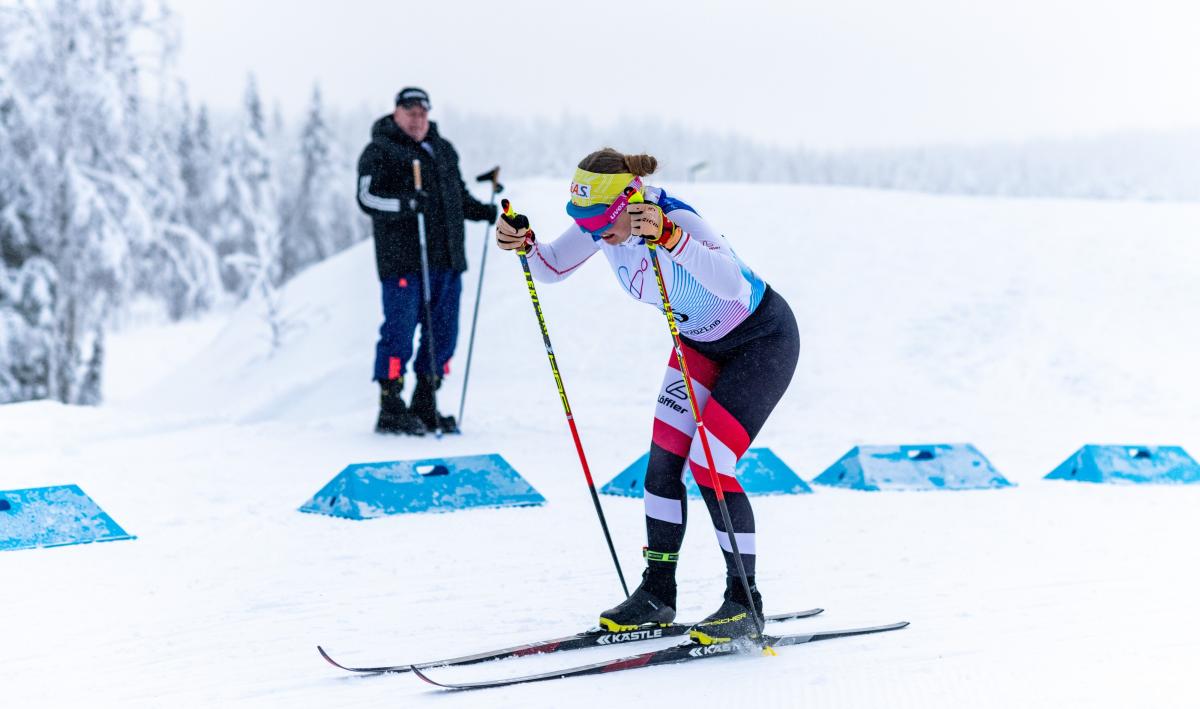 ⒸLillehammer LOC
By Lena Smirnova | For World Para Snow Sports
The long-awaited World Cup season in Para Nordic skiing is set to begin this week in Slovenia where the world's best athletes will test themselves with one year to go to the Beijing 2022 Paralympic Winter Games.
Planica and Kranjska Gora, Slovenia will host three cross-country and three biathlon races from 3  to 10 March to start the 2020-21 World Cup season, with another World Cup to follow in Vuokatti, Finland later this month.
A total of 91 athletes from 15 nations will be competing in Slovenia. Pictures of the Planica 2021 are available for editorial purposes on Flickr.
"For us Para athletes it's important to still keep a race flow before the Paralympic season," said Austria's Carina Edlinger, four-time world champion in the women's vision impaired class. "It's a good opportunity to see where you stand and what you need to work on until the World Championships, Paralympics season in 2021-22.
"People usually underestimate what we are doing and how much hard work goes on in the background, so it's important to show that we are here and also compete to make a statement," she added.
Edlinger will be among a star line-up set to compete in Slovenia, including USA's Paralympic champions Oksana Masters and Kendall Gretsch, and all three of Russia's Crystal Globe winners from the 2019-20 season.
Vera Khlyzova in the women's vision impaired class, Ivan Golubkov in the men's sitting and Vladislav Lekomtsev in the men's standing won both biathlon and cross-country titles in their classes.
"We had a very sound preparation for this season. I completed all the preparation we planned from A to Z," Lekomtsev said. "The only thing that set me back was an illness in November, when I got COVID-19. Luckily, there were no serious long-term effects."
Lekomtsev will be out to defend his leader status against triple Paralympic champion Benjamin Daviet of France as well as teammates Rushan Minnegulov and Aleksandr Pronkov.
"I am eager to race since we did such good work over the summer in order to avoid any weak races in the winter," Lekomtsev said. "I want to show a stable performance this season and I will fight for the top place on the podium in each race."
In addition to Lekomtsev, Khlyzova and Golubkov's quests for gold in their respective classes, the Russian team is likely to pick up medals thanks to the triple efforts of experienced skiers Stanislav Chokhlaev, Oleg Ponomarev and Nikolai Polukhin in the men's vision impaired races.
Ukraine's challenge
Ukraine is also sending a robust delegation to the World Cup in Slovenia. The team is expected to sweep the medals in the women's standing races with Oleksandra Kononova and Liudmyla Liashenko to battle it out for the gold. 
Rising star Dmytro Suiarko and double Paralympic champion Oksana Shyshkova also pose a threat in the vision impaired races. Meanwhile, Paralympic champions Taras Rad and Maksym Yarovyi will try to put pressure on Russia's Golubkov in the men's sitting events.
"I lost a bit of my form now. I broke my arm while training in Finland and then I was getting treatment for my kidneys and lost seven months. Now I am trying to get back in shape and my goal in Slovenia and Finland is to get into the top six," Yarovyi said. 
In addition to Golubkov and his teammate Aleksandr Davidovich, the Ukrainian sit skiers will have to fend off the challenge from fellow Paralympic champions Martin Fleig of Germany and Daniel Cnossen of the USA, as well as Brazilian cross-country skiing sensation Cristian Ribera who was second overall last season.
Western grit
Like Yarovyi, Edlinger will be competing in Slovenia with some lingering injury pain. The Austrian vision impaired skier had a crash at the end of January that turned out to be more serious than she originally thought. 
"Growing up, crashing was a normal thing so I did not really pay that much attention to it and did not complain about the pain," Edlinger said. "The day after it was a bad surprise that I wasn't able to walk anymore so we went to the hospital and the scan showed that my kneecap got a big crack and the bursa was inflamed as well."
While set back by the injury, Edlinger is determined to show her best at the World Cup against last season's double Crystal Globe winner Vera Khlyzova, fellow Russian skier and double runner-up Anna Panferova, and Ukraine's Oksana Shyshkova.
"I will fight and do my best and hopefully my hard work and progress of the recent months will pay off," Edlinger said.
For the USA delegation, the main challenge will not be injuries but a lack of international racing experience over the past months due to pandemic restrictions. 
Masters and Gretsch, both competing in the women's sitting class, will have their first opportunity to race against foreign athletes in Slovenia, notably Russia's Marta Zainullina and Germany's Anja Wicker, as they set sights on defending their gold medals at Beijing 2022.
Live results from the World Cup races in Planica and Kranjska Gora, Slovenia will be available on the World Para Nordic Skiing website.
You can follow all the action on World Para Snow Sports social media on Facebook, Instagram and Twitter.