Six reasons why internships are great for athletes
If you're looking to transition into a new career, an internship could help set you on the right path
20 Nov 2017
Imagen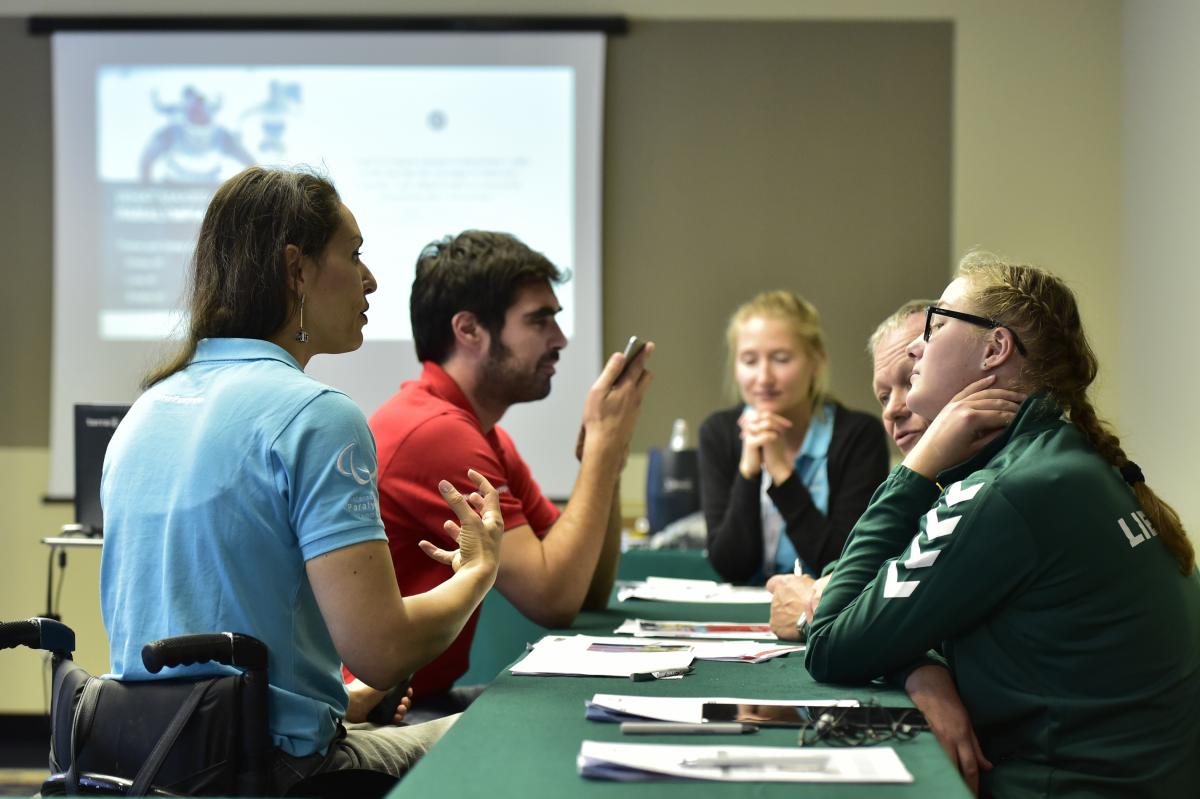 ⒸAdecco Group
By Adecco
For most athletes, transitioning into a new career after retiring from competitive sport can be a daunting prospect. You often have little to no experience in a traditional workplace and it can be difficult to figure out exactly what you want to do in your career. That's why internships can provide the perfect opportunity to recalibrate your existing skills to the world of work and gain valuable experience. Here, we highlight why you should consider a structured work placement, such as an internship, if you're looking to successfully transition into a second career…
1. You gain valuable experience
One of the recurring problems for any athlete looking to transition into the world of work after their sporting career is their lack of experience in the workplace. Potential employers will often look for candidates with previous experience in their industry, which can often make it difficult for athletes to get an initial job. But an internship could offer you the chance to learn and become familiar with a workplace environment – under the supervision of experienced professionals – without the pressure and responsibility of being a full-time employee.
2. You could continue your training
Most internships will be for a set period of time – usually anywhere up to a year – and often provide flexible work schedules, meaning you can continue to train alongside your new position. Alternatively, you may consider taking a few months off from full-time training to focus on your internship. Consider it as a way of training for your future career after sport!
3. You get your foot in the door
Internships give you the chance to demonstrate your skills to a prospective employer, even before a full-time job becomes available. By impressing them during your internship, you'll have an advantage over other candidates if and when a job becomes available there.
4. You learn how to transfer your skills
As an athlete, you have many skills that are transferrable to the workplace – but you may not always be aware of them or how they can be applied. An internship provides a bridge from your sporting career into the world of work, allowing you to learn on-the-job and find out which of your existing skills you'll most be able to use and build on in your new career.
5. You build up a new network
As the saying goes, "It's not about what you know; it's about who you know". That may not necessarily apply to an athlete's sporting career, but it often applies to the world of work. In fact, recent research suggests 85% of all jobs are filled via networking. So while it's still vital that you know how to perform a particular job, having a good set of relevant industry contacts can be even more important when looking for a role. Internships therefore provide a good opportunity to branch out from your sporting network and expand your list of contacts.
6. You can find out which is the right path for you
When looking ahead to your post-sport career, you may find it difficult to decide which industry or job appeals most to you. Internships can give you the opportunity to try out different roles in a variety of areas, before you commit to pursuing a certain career. Think of it as being like trying out different sports before settling on one that you like the most!
You can find more information about the IPC Athlete Career Programme here
For all our latest news related to the IPC Athlete Career Programme, please click here