Mile Stojkoski: Nearing International Paralympic Committee Headquarters
Mile Stojkoski from the Former Yugoslav Republic of Macedonia is travelling over 5,000km to London in a wheelchair to raise awareness about issues facing people with a disability. Each week, his Project Manager, Vladimir Pandovski, updates paralympic.org on their progress.
10 Jun 2012
Imagen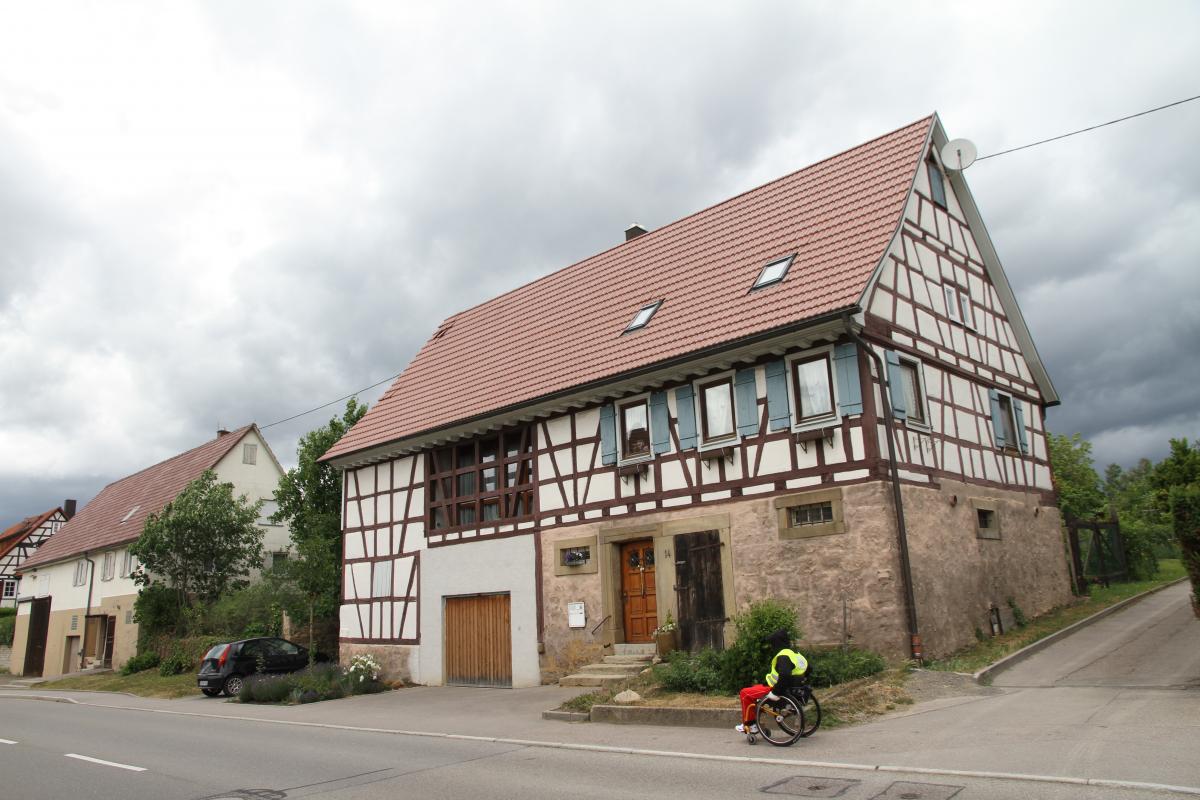 ⒸMile Stojkoski
By IPC
"All reactions so far are positive (or stunned)."
Our past week began through region of Baden-Wurttemberg in south-west Germany. Mile's planned ultra-marathon route with a wheelchair on the open road includes Geisingen, Tuttlingen, Villingen-Schweningen, Stuttgart, Karlsruhe, Hockenheim, Mannheim, Frankfurt, Limburg, Neustad, Bonn, Cologne, Dortmund, Duisburg, Dusseldorf and Essen. The total route within 16 days is 900km out of which Mile will push 600km in his wheelchair averaging 50km per day (excluding days for rest and logistics).
Our impressions from Germany are very pleasant and we all as a team have a general feeling we are more relaxed here than in Switzerland. Everyday life is well organized but more dynamic and it seems Germany has a more open approach to our event.
Unfortunately here again we are without police escort but German police patrols check us from time to time and just sticking to slower country roads helps us do this ultra-marathon on open roads much safer although harder.
Our hosts in this region are the Gremium Motorcycle Clubs which support Mile as solidarity for his history becoming paraplegic due to a motorcycle accident. Their support meant several decent meals and a chance to shower and sleep in a bed.
What really counts for Mile and the rest of us is the reaction of people on the streets since we began this 5,700-km 133-day journey,
All reactions so far are positive (or stunned).
Mile's ultra-marathon through Germany had a bumpy start until we fixed our car, logistics and reached an understanding with the local police. But so far the athletic achievements are doing ok and improving towards the desired performance. A list of all stages Mile rolled with his wheelchair since May 30th
Geisingen > Villingen-Schweningen | 23km
Villingen > Herrenberg | 38km
Herrenberg > Stuttgart | 42km
Stuttgart > Pforzheim | 34km
Pforzheim > Karlsruhe | 40km
Karlsruhe > Mannheim | 70km
Mannheim > Limberg | 48km
Everyone is great and supportive towards Mile and no one has ever made his disability an issue for example to deny him pleasantries or services. Just the opposite, people throughout all countries we've been through were either normal or above normal supportive and pleasant in their communication with Mile, not even knowing who he is and what he is doing. In every shop, restaurant, bank or institution people are openly welcoming and encourage Mile to enter and relax.
Our obvious impression is that people with disabilities through Western Europe are not stigmatized, they enjoy health benefits, financial security and all infrastructures are adapted to accommodate them.
But where are they? Our obvious question kept echoing "Where are they?" and Mile would say from time to time "At home, locked up on their side of the door."
The first half of Germany was a bit dry with promotional activities for our project but we will make up for the delay in Bonn on Monday,11 June where the team of International Paralympic Committee will welcome us.
Mile is giving his best in our circumstances to promote the Olympic and Paralympic spirit in best possible effect to the general public. Such ambassadorship done on the streets and via global media during Olympic and Paralympic years are uplifting for everyone.
Related Images