Army veteran's YouTube wisdom makes history for Puerto Rico
Martinez Medina becomes first Para archer to represent island at world championships
15 Aug 2019
Imagen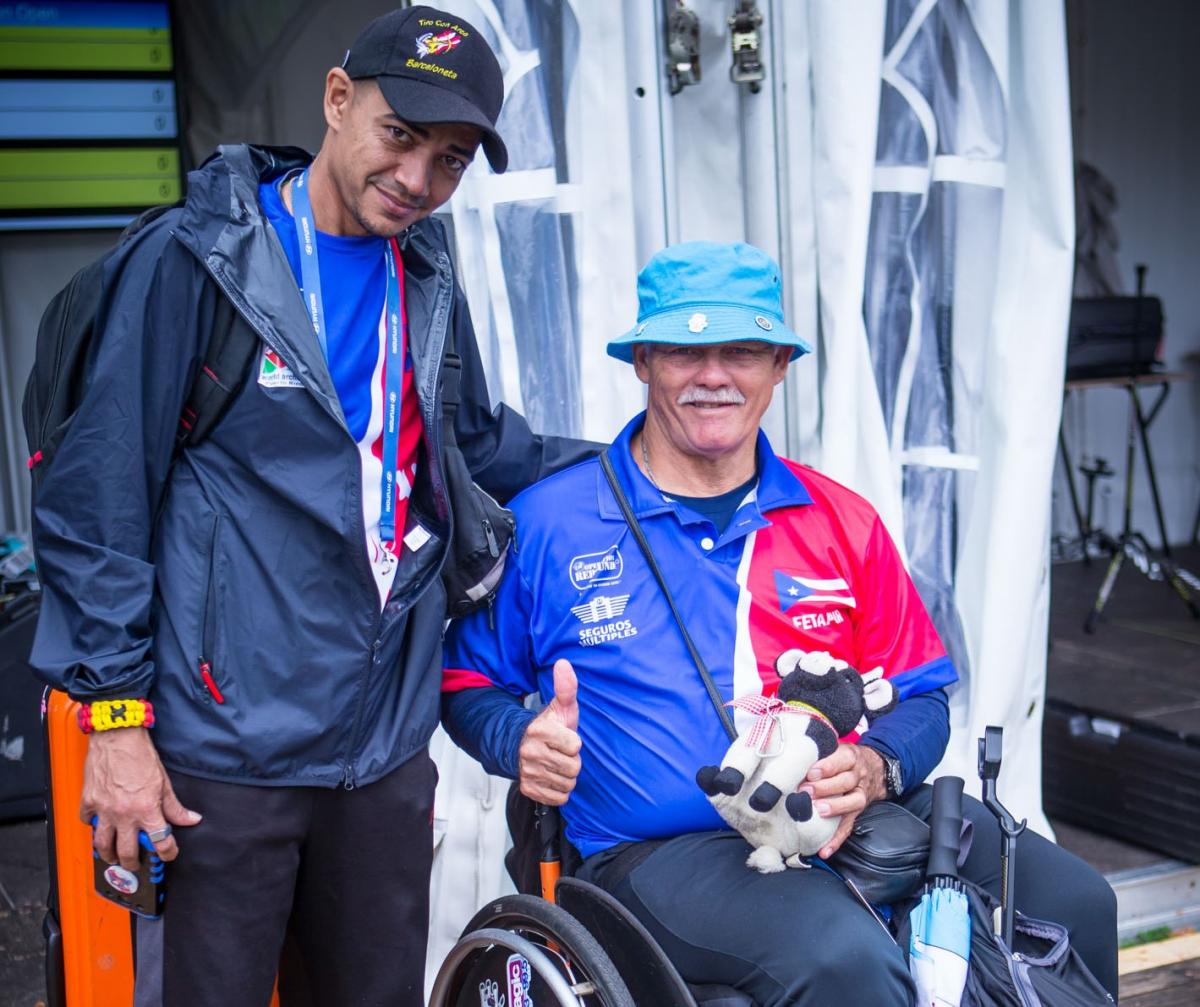 ⒸWorld Archery
By Lena Smirnova | For the IPC
Ramon Martinez Medina made history last month when he became the first Para archer to represent Puerto Rico at the world championships, at the age of 53.
His secret? YouTube videos and nightly reading sessions.
After taking up archery by chance, the army veteran has made the best use of these free tools to excel in the sport, and in the process he also made great leaps for his country on the international stage. 
Martinez Medina now hopes that his participation at the World Archery Para Championships in 's-Hertogenbosch, Netherlands will compel officials back home to give the sport more attention.
"The best thing that can happen from here is for them to acknowledge Para archery or Para sport of any kind," Martinez Medina said. "And of course, to have their support for people in wheelchairs or impaired people to do something great for their well-being."
From bullets to arrows

Martinez Medina served in the US Army for 23 years. During this time he was involved in six accidents, but it was an accident in his civilian life, where he fell down the stairs, that led to him using a wheelchair.
An avid cyclist and triathlete during his army years, Martinez Medina turned to sports again after his accident. He tried javelin and discus throw in a clinic for veterans, but it was archery that ultimately captured his heart. 
"It's more than a passion," he said of the sport. "I fell in love with it. Very in love. I used to do a lot of sports when I was able, and then I was not able to do many sports anymore, but I was always thinking about doing something. This became the one for me. It was my second chance to represent Puerto Rico in a sport."
The challenge, then, was to become competitive in archery. The coaching Martinez Medina got in the clinic was only good enough to take him to the intermediate level. After that, he was on his own. This was when his coaches of choice became YouTube and books.
Martinez Medina trains in Puerto Rico but does not have regular coaching so he follows a disciplined regime of reading and watching about archery every day to improve his knowledge of the sport.
"We don't get the coaching from the national trainer or anything like that," he said. "Everything that I have learned, 90 percent of it, is through YouTube and reading. I read a lot. Every night I take an hour and a half just to do archery, on YouTube and reading. I've been doing this for about five years and that's how I have learned a bit about archery."
Puerto Rican pioneer 
Taking up the flag for Para archery in Puerto Rico has not come without sacrifice. Since his efforts as an athlete are not getting much acknowledgement from local organisations yet, Martinez Medina continues to fund training and archery-related trips from his own pocket.
"It's not easy at all. It takes a lot of practice, it takes a lot of time, it takes a lot of money," he said. "You have to love it. If you love it, you will invest your time, your money, or whatever you have in order to be able to compete."
Martinez Medina estimated that his five and a half years in the sport have cost him around USD 42,000. This, in turn, has meant strict budgeting of his own finances.
"That is a lot of money. I could buy a house with that," he said. "Here and there, I save money. I don't go out. I don't go out at all, only at certain times, to save the money to be able to do this."
While there are some local organisations that help Martinez Medina with equipment, he pays his own way when he travels. 
This was also the case with his Worlds debut in 's-Hertogenbosch. Martinez Medina paid for himself as well as budding coach Jose Marin Perez, who he hoped would learn from the experience and channel it into developing the sport in Puerto Rico.
While there are many able-bodied archers in Puerto Rico, there are only seven classified Para archers. The most progressive of them all, Martinez Medina tears up when he reflects on the milestone he achieved for his homeland by competing in s'-Hertogenbosch.
"Very much. Very much," he said about how proud he is of being the first Para archer to represent Puerto Rico at the world level. "It makes [the work] all worth it. It does."