IPC continue #ChangeStartsWithSport narrative despite 2020 odds
COVID-19 pandemic may have shut down competitions, but various institutional initiatives kept disability rights in the conversation 
28 Dec 2020
Imagen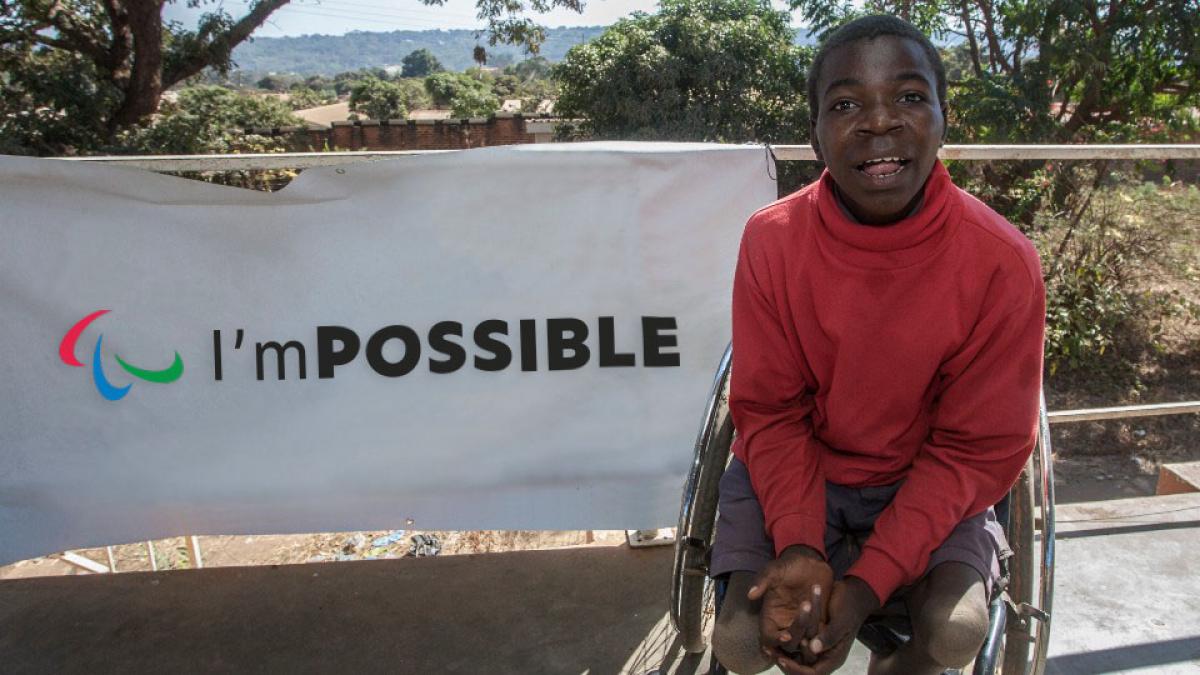 ⒸIPC
By IPC
The International Paralympic Committee's (IPC) biggest platform for changing attitudes toward disability – Tokyo 2020 – was postponed. Yet still, the year was filled with activities that kept its narrative #ChangeStartsWithSport alive and set foundations toward inclusive societies.
It just required a mix of creativity and boldness.
1. #WaitForTheGreats campaign

Telling Paralympic hopefuls and fans to 'wait' one more year for the Tokyo 2020 Games is easier said than done. But the IPC's innovative 'one year to go' campaign went all out on the digital space to give viewers reasons why it is worth the wait. 
Launched on 25 August, when the Opening Ceremony should have taken place, the campaign hit off with a 24-hour live relay on its @Paralympics Instagram, interviewing a different Para athlete from a different country and sport each hour. And that was just the kicker of the project that lasted the duration of what should have been the Games. 
The period was a perfect time to launch the IPC's podcast "A Winning Mindset: Lessons from the Paralympics," which is supported by Allianz. Every Friday since then, host Andy Stevenson is joined by a Para athlete, Paralympic leader or disability advocate. These genuine, authentic and must-listen-to episodes go beyond sport but into the mindset and approaches of the athletes.  
#WaitForTheGreats was a global success that it reached the shortlist of the prestigious European Excellence Awards 2020 – Sports & Lifestyle category.  

2. Following its mission statement

The effects of the COVID-19 pandemic are strongly felt in everyone's financial pockets, and the IPC responded by adapting its annual Grant Support Programme (GSP) to the situation.
The IPC's COVID Relief Fund was announced, making EUR 1.8 million worth of grant funding available to its 200-plus member organisations. The initiative is the biggest in IPC history, and is a result of financial support from the Toyota NPC Development Programme and international partner Citi. 
Previously, the GSP was an annual pool of funding that members can apply for to deliver projects that support athletes, raise awareness about the Paralympic Movement or develop Para sport. But implementing the programme in 2020 did not make sense. Instead, the IPC combined a number of initiatives in order to maximise the greatest level of financial support to members.
The grant is in line with the IPC's mission of "…supporting members to enable Para athletes to achieve sporting excellence."
3. 'Para Sport Against Stigma' initiative 

The IPC also teamed up with other institutions this year, and one other highlight is the collaboration with Loughborough University and the University of Malawi, Chancellor College. Together, they are working to overcome stigma and discrimination against persons with disabilities in Africa.
Using a four-pillar approach – education, athlete development, broadcast, and crosscutting research activities – it is hoped the project 'Para Sport Against Stigma' will build on lessons from London 2012, inspiring more understanding of disability and inclusion across target countries.
And the project is moving quickly, with an announcement that free-to-air coverage of Tokyo 2020 will be provided in Sub-Saharan Africa. The IPC's global education programme I'mPOSSIBLE is also training educators in the continent to support teachers in educating about disability and inclusion in their classrooms.  
4. Giving hope to refugees 

The year 2020 has in fact been a year of major collaborations with different stakeholders. It makes sense when lots of common goals are shared, especially in creating awareness of the plight faced by refugee athletes and send a message of hope to the almost 80 million forcibly displaced worldwide. 
The IPC announced it would create a Refugee Paralympic Team for Tokyo 2020, and it would do so by working with the United Nations High Commissioner for Refugees (UNHCR) and commercial partners Airbnb, Panasonic and ASICS.
Up to six athletes will get to compete at the Paralympic Games in 2021, which is a build off from the Rio 2016 Paralympic Games where a two-person team of refugee and asylee athletes formed the Independent Paralympic Athletes Team.
5. Getting youths involved in changing the world

Sports was needed more than ever this year for youths, and in efforts to keep youngsters active through the COVID-19 pandemic, the IPC supported the World Virtual Youth Festival 2020. Organised overall by United Through Sports (UTS), the event aimed to showcase and promote inclusion, equality, non-discrimination and peace.
The IPC, in particular led an 'Inclusive Sports Challenge' as part of the festival, where youths under 18 would create a video message to world leaders on how to create an inclusive and accessible future. They also needed to develop an exercise routine, showing how they kept active at home. More than 100 applications from all five regions were submitted, and winners from under 12 and three for under 18 were selected by a prestigious panel of judges. Harmonie-Rose Allen won the U12 category, and the seven-year-old's gusto captured the hearts of many, while Peru's Ana Fabiana Gutiérrez Silva brought smiles with her positive attitude to win the U18 group.