IPC podcast: Todd Hodgetts has his own 'Rocky' story to share
Australian shot put athlete shares how he navigates life with intellectual impairment 
30 Oct 2020
Imagen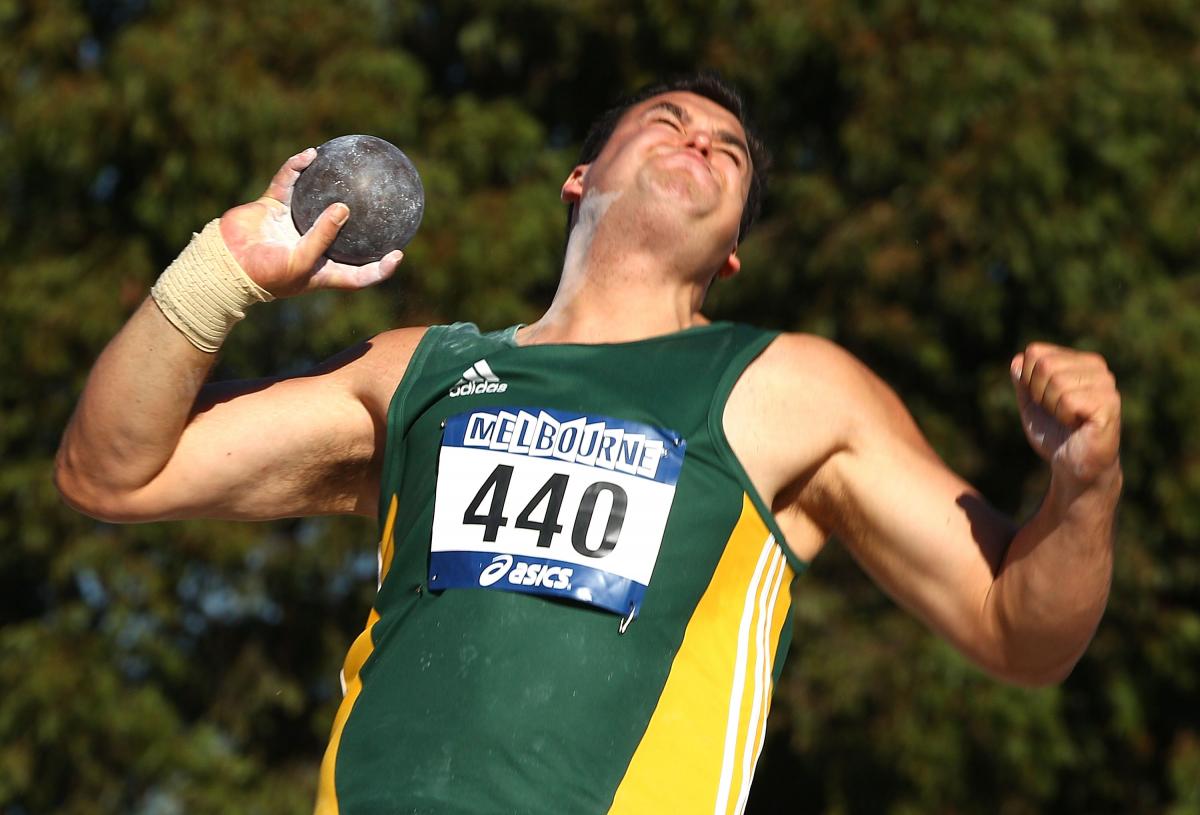 ⒸGetty Images
By IPC
Australian Para athlete Todd Hodgetts' motto comes from the popular sports film series Rocky.
It is a motto he passes on to others with autism, or with a family or friend with autism.  
"It is not over until it's over," Hodgetts shared on episode 10 of 'A Winning Mindset: Lessons from the Paralympics.'
"It's not the end of the world to have autism. I'm still learning things," the 32-year-old continued. "And you have to keep on going."
The Rocky film series is a fictional story about a boxer overcoming the negative feedback and working hard to triumph in his sport. Hodgetts has dealt with such feedback and discouragement since he was diagnosed with his intellectual impairment at a young age. 
"It comes back to my education days," Hodgetts explained. "I had a really nasty teacher and this made me who I was. If I never picked up a shot put and she basically said I couldn't throw it right. She was probably right but I decided to train. All the Rocky movies and all the sport movies, it was bit like that. 
"When I picked up a shot put in my hand, it was like a sword. I'm here to protect people and save the world type of thing. I wasn't very good, but I started to throw in my back yard and thought 'this is actually awesome! I'm good at something!' I was sick of people telling me I couldn't do things."
Dealing with such negativity and discouragement, especially with autism, was perhaps a tougher mental battle than physical.
Full podcast and transcript are available online.
"To get out of bad habits now is very hard," Hodgetts explained. "If you're throwing with your arm while using your hips, that's another story because that takes years to do. Now it's getting out of bad habits in my general life, it takes a bit of effort and I really have to focus. If I don't focus I don't get the skill. I get frustrated but I have to keep on going." 
If he were to learn a new skill, for example cooking, it would take him much longer and require more focus to learn, compared to someone without autism. But the extra effort he must exert pays dividends, as seen when he became a Paralympic champion in the men's shot put F20 at London 2012. 
"A local boy from Tasmania who never had anything in life because people said I had a few learning difficulties, becomes an undisputed champion of the world — it's an awesome feeling," he said. "I was very lucky to be alive. The person who had a chord around his neck and nearly died when he was born has done pretty well."