Pickett on USWNT cap: "I feel blessed to represent for all limb difference people"
The 28-year-old defender became the first player with a limb difference to play on the US Women's National Team when she laced up against Colombia this week
01 Jul 2022
Imagen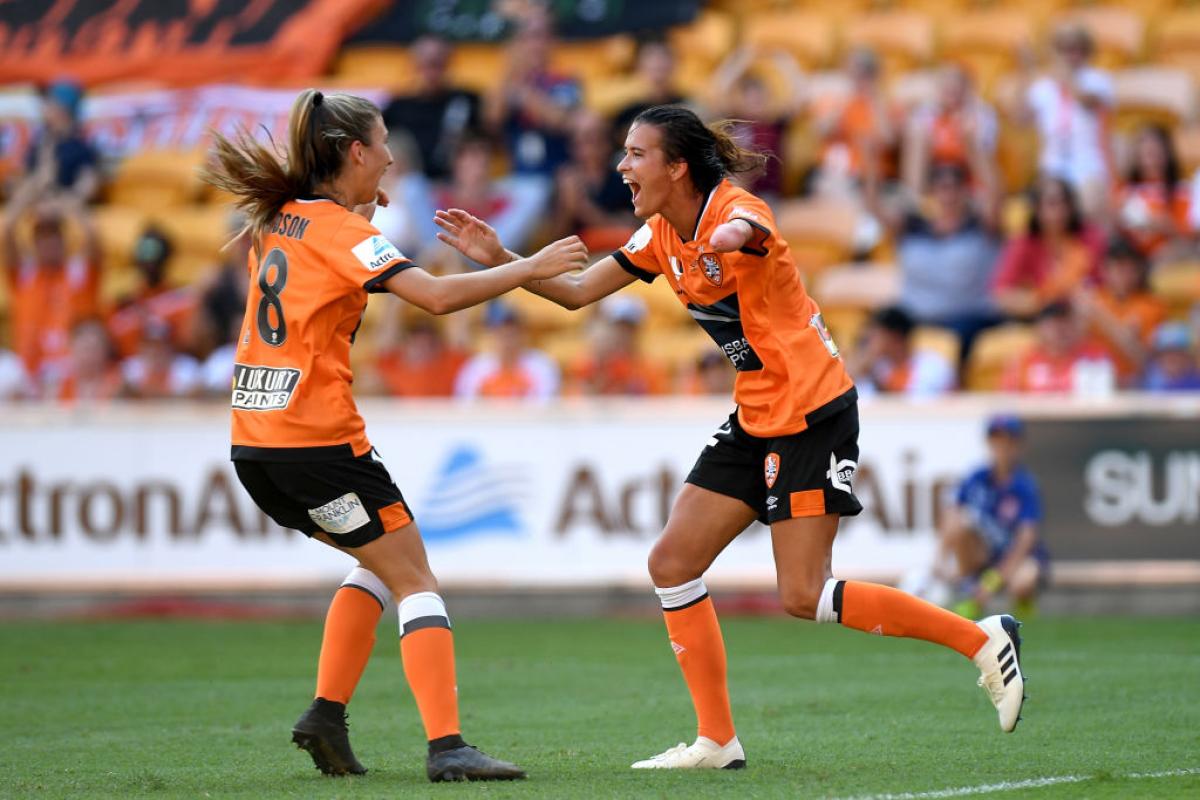 ⒸBradley Kanaris/Getty Images
By AMP Media I For The IPC
As a youngster, Carson Pickett hoped her football skills would be the only reason she stood out from the crowd.
Born without a left forearm, however, it wasn't always easy to blend in.
 
"At times, growing up was a struggle," she said. "I went to Florida State University, and I'd wear sweatshirts in the dead heat of summer. I didn't want to show my arm. Freshman year was hard. I wanted to be the same as everyone else."
 
But her talent meant the limelight beckoned and Pickett soon realised that "I am who I am and I could use my platform." 
That platform increased significantly at the end of June 2022 when Pickett fulfilled her ambition of playing for the US Women's National Team. She became the first player with a limb difference to achieve the feat. 
Playing with champions
Pickett, who has had a standout season for her club side, North Carolina Courage, starred in a 2-0 friendly win over Colombia.
 
"I feel so lucky to be called in and when I got the call I was in shock," said Pickett, 28. "My mom was freaking out and my dad shed a tear. It has become a dream of their's along the way too. 
 
"I've played overseas [in Cyprus and Australia] and that showed me a different style of play, but at Carolina I started to play free. I wasn't worried about making mistakes, I was feeling happy and that helped me succeed and get called in."
 
The USWNT lifted the World Cup for a record fourth time in 2019 and joining them has been an education for Pickett. 
"Training has been great and they've been extremely welcoming," she said. "When you have the best players in the world all on the same team, it just elevates your game. 
"You can't take a second off, or you're done, someone is running past you. It shows you how training should be and I feel like I've improved in just nine days with the squad."
 
Pickett is a defender with an eye for starting attacks. "I think I read the game well," she said. "I'm not the most physical player but I can get in positions early and know where the ball is going, so I don't need to scramble. Attacking wise, being left-footed can help too. I can whip in crosses and get forward."
Toddler friends
Pickett had already made headlines a couple of years ago. She joyfully bumped limbs with a three-year-old limb difference boy called Joseph in the stands at an Orlando game and the picture went viral. 
"His mom and dad had reached out to the club, and because Joseph was so young, I thought the meeting would be more for their benefit than his," she said. "But when I met him and I put my arm out, he started beaming. It showed me that whatever age you are, if you are similar, there is a connection. We really bonded. He became my three-year-old best friend.
 
"When the picture went viral, I got messages from all over the world. It was in newspapers in places like Turkey. I couldn't have imagined that and it shows how social media can be used in a positive way."
 Advocate for others
Along with her family's support, it helped convince Pickett to become an advocate for limb difference. "Growing up I was lucky, my parents acted like I was no different and I could do anything I wanted to. It's easy to make excuses but they didn't allow me to do that.
 
"My parents did a good job, I went to a small private school, there was no bullying, I was surrounded by positive people, and my mom helped, she told me I could use my platform."
 
Pickett added: "I feel blessed to be in this position for all limb difference people. I get tons of messages. Knowing I can reach so many people, being able to show that no matter what differences you have, you can do what you want, and nobody can bring you down… that is great." 
 
She has also collaborated with Nike in the design of a football boot, the Phantom GT FlyEase, which has an accessible cleat she can do up easily. 
"Nike have been incredible, I'm so lucky to be with them," said Pickett. "They think outside the box and are very inclusive, they want to reach every person through sports and their gear. To create something with them is an honour."
 
Her next target? "I'd love to be consistently called up to the national side and go to the World Cup. I hope this call-up can help my career skyrocket," she said. 
Watch this space.