Hamburg 2018: Women's final four set
Hosts head semi-final line up as medal matches draw near
24 Aug 2018
Imagen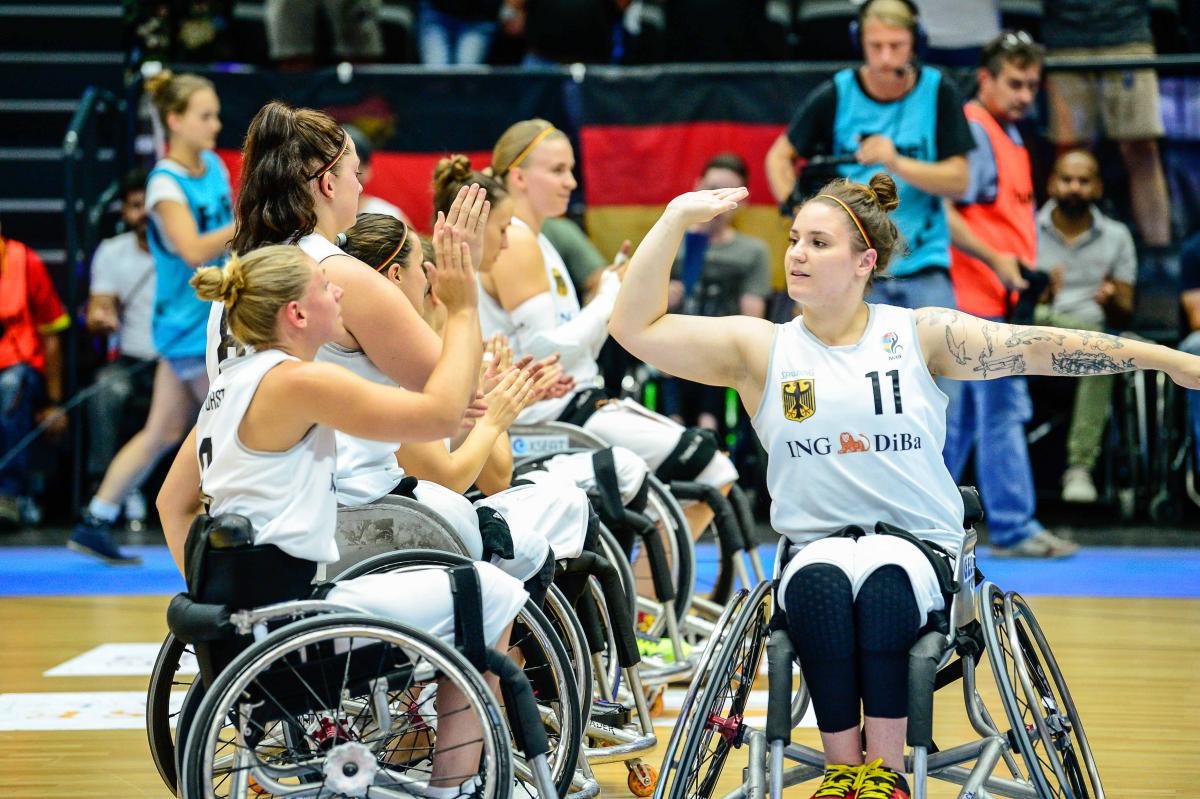 Ⓒuliphoto.de
By Hamburg 2018 LOC, IWBF and IPC
China, Germany, Great Britain and Netherlands women's teams drew closer to medal positions after day eight (23 August) of the 2018 Wheelchair Basketball World Championships in Hamburg, Germany.
Germany topped Spain 59-33, and will meet Great Britain on Friday (24 August).
The home side were supported again by Mareike Miller and Marina Mohnen on offense to go up by 11 points at the halftime break. In the second half, Germany locked down defensively; Spain could only score four points in the fourth quarter.
"We are very happy that we have reached the semi-final and can now compete for a medal," German coach Martin Otto said. "Still our field goal percentage wasn't as good as it used to be. But our defense did a great job on retaining the Spanish tops corer Virgina Perez. That was a focus during our morning practice."
History makers
Great Britain women made their first semi-final at a World Championships with victory over a young US side, 70-47. The USA remained in touching distance until the fourth quarter when the British pulled away, led by Helen Freeman's 23 points, to finish the game with a comfortable margin.
British coach Miles Thompson said: "We played well. The game was a bit closer in the third quarter, but we were able to pull our game through. We expect a very tough game in the semi-final."
No stopping Netherlands
The Netherlands continued their winning ways as they progressed to the semi-finals with a clear 79-36 victory over France; they will face China on Friday for a medals spot.
Dutch coach Gertjan van der Linden said: "We are already preparing for Tokyo and all players can play here, so each game is an experience and of course we want to win. Tomorrow we will play against China, they played well against Canada and we'll see what happens."
China celebrate
China eliminated Canada from the competition with a 63-56 win. Canada's Cindy Ouellet top-scored for the game with 23 points and for China, Xuemei Zhang managed a double-double 16 points and 11 rebounds.
China's head coach Yan Han said: "We gave everything from start to finish. After halftime, our defensive behaviour has made the crucial difference in our favour. We are here to learn from the top teams and continue to improve."
The competition runs until Sunday (26 August) and complete results can be found on the International Wheelchair Basketball Federation's website.