Success for USA in alpine and snowboard World Cups
USA pick up five podiums in IPC Alpine Skiing and IPCAS Snowboard World Cups on home snow in Copper Mountain, Colorado, as well as multiple podiums for France, Russia, Canada and Great Britain.
20 Jan 2014
Imagen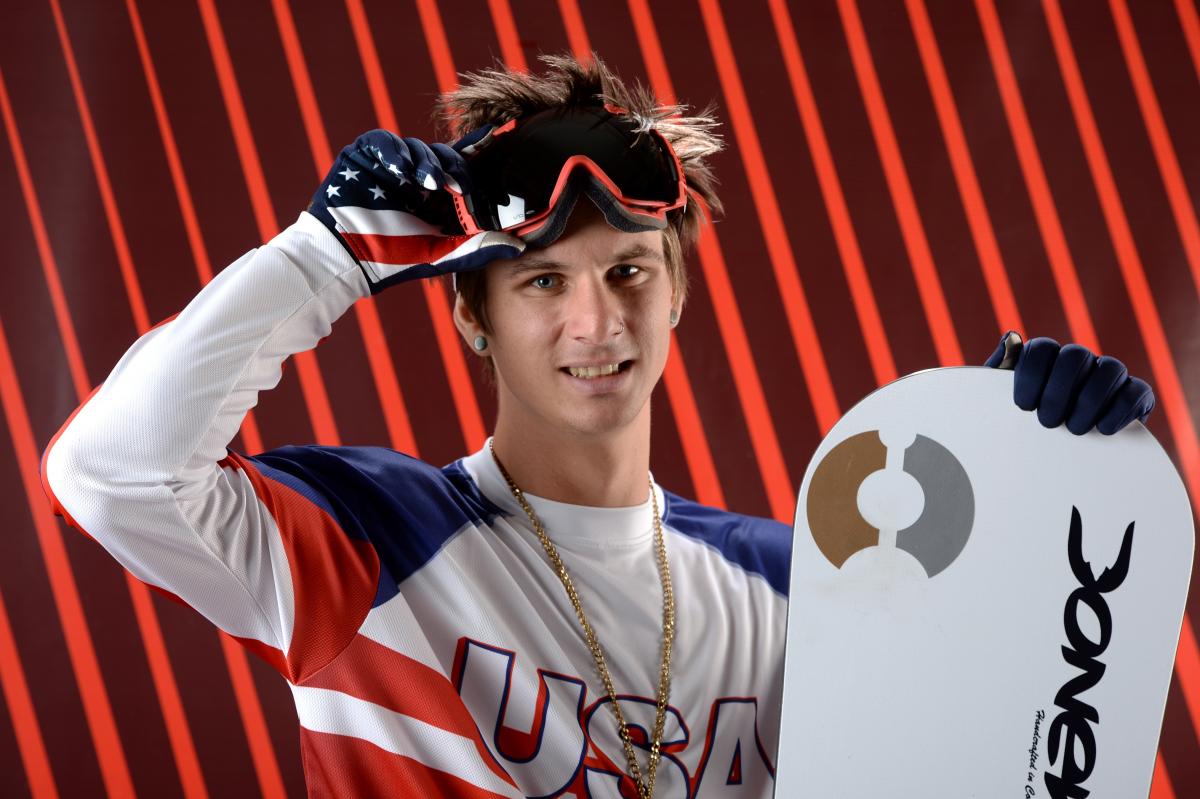 ⒸGetty Images
By IPC
British skiers Jade Etherington and Kelly Gallagher added to their bulging World Cup podium collection for 2013-14 with second and third, respectively.
Skiers and riders have put on an impressive show on the third day of action (Sunday, 19 January) at the IPC Alpine Skiing World Cup and IPCAS Snowboard World Cup in Copper Mountain, Colorado in the USA, with teams picking up multiple medals as competition intensifies.
The big winners of the day were the USA, collecting an incredible two first places, two second spots and one third place in sunny conditions on hard-packed snow.
Men's snowboard-cross experts Evan Strong (1:22.40) and Michael Shea (1:22.49) had a close fight for first and second place, with world champion Strong just edging Shea for first place. Shea took the lead after the first run but had a poor second round, dropping all the way down to 10th, leaving Strong to finish the last two rounds in first. Canada's John Leslie completes the lower-limb impairment podium in third (1:25.79).
Continuing USA's podium rush was Heidi-Jo Duce in the women's race, picking up second place (1:47.21) behind dominant multiple-world champion Bibian Mentel Spee (1:27.76) of the Netherlands. Mentel Spee's teammate Lisa Bunschoten (1:48.08) collected her second podium finish of the weekend, following a second place from Saturday (18 January).
Marc Dervaes rounded off the wins from the USA in the men's upper limb impairment race (1:32.00). He was joined on the podium by Aussie Matthew Robinson (1:35.52) and another American, Fatu Matagi (1:43.25), in third.
Claiming a second slalom victory for France in Copper Mountain in the alpine skiing women's standing race was reigning world champion Marie Bochet (1:22.40) to add to her giant slalom and slalom victories. Bochet posted two leading runs to beat rival German Andrea Rothfuss (1:25.33), who won silver in this event at Vancouver 2010. The USA's Allison Jones was consistent in her two runs to hold onto third (1:25.66).
In the men's event, France's double world champion Vincent Gauthier-Manuel (1:17.53) could not hold off a charge from New Zealand's Adam Hall, with the two men running nearly side-by-side throughout. It was Hall (1:17.22) who improved by over two seconds on his final run to see off Gauthier-Manuel and Russia's third-place finisher Alexey Bugaev (1:18.10).
British skiers Jade Etherington (1:29.46), guided by Carolin Powell, and Kelly Gallagher (1:29.97) with guide Charlotte Evans, continued their great form in the women's visually impaired, adding to their bulging World Cup podium collection for 2013-14 with second and third, respectively. It was left to Australia's former field athlete Jessica Gallagher and guide Christian Geiger to claim the top spot (1:27.94).
Reigning German world champion Anna Schaffelhuber was flawless in her quest to claim another sit-ski World Cup trophy, clearing nearest Canadian competitor Kimberley Joines by over seven seconds (1:24.86). Joines (1:31.89) will be pleased to have beaten Paralympic champion Austrian Claudia Loesch (1:34.75).
Takeshi Suzuki, Japan's overall 2012-13 World Cup winner, finished on top (33.97) in the men's sitting ahead of anoter medal finisher for Team USA courtesy of Heath Calhoun (53.87) and third-place finisher Austrian Philipp Bonadimann.
Russian skiers Valerii Redkozubov (guide Evgeny Geroev) and Ivan Frantsev (guide German Agranovskii) showed they should not be forgotten heading into their home winter Paralympic Games in Sochi with a one-two in the men's visually impaired. Redkozubov finished in 1:18.13 ahead of Frantsev (1:24.65) closely followed by Spaniard Gabriel Juan Gorce (1:24.77).
Alpine skiing races continue at Copper Mountain on Monday (20 January) with the second giant slalom competition, before the next IPC Alpine Skiing World Cup in Tignes, France, from 27-31 January and St. Moritz (3-6 February). The World Cup finals then take place in Tarvisio, Italy, from 24-27 February.
The next World Cup stop for snowboarders is in Big White, Canada, from 25-26 January.
Related Images