Veysonnaz hosts more than 80 athletes in season-opening World Cup
Paralympic champions and Crystal Globe winners take on two giant slalom and two slalom races in Switzerland
19 Jan 2021
Imagen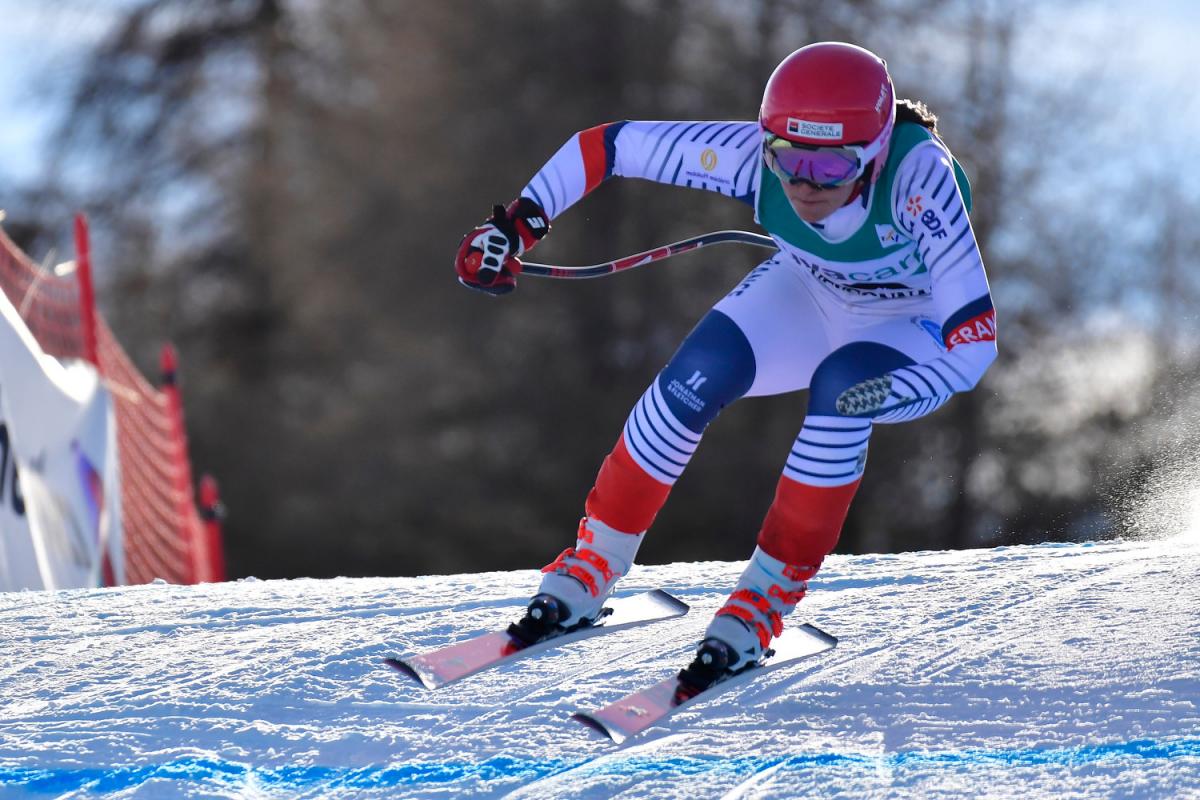 ⒸLuc Percival for World Para Snow Sports
By Lena Smirnova | For World Para Snow Sports
A few days later than expected but still packed with plenty of star power, the 2020-21 World Para Alpine Skiing World Cup season kicks off in Veysonnaz, Switzerland on Wednesday, 20 January.
The competition will be held until Saturday (23) with two giant slalom and two slalom races on the agenda.
Due to the COVID-19 pandemic, multiple safety measures are in place to protect the 81 athletes and staff from 21 nations.
For many skiers, the World Cup in Kranjska Gora, Slovenia, held exactly one year ago, was their last major competition in 2020. Now, with little over a year to go until the Beijing 2022 Paralympic Winter Games, they are aiming to make the most of this World Cup season.
Paralympic champions in action
The men's standing class will see the first World Cup showdown between last season's overall Crystal Globe winner Arthur Bauchet of France and triple Paralympic champion and Veysonnaz area local Theo Gmur, who missed the 2019-20 season due to an ankle injury. 
The duo have already faced each other at the Europa Cup in St. Moritz, Switzerland in December with Bauchet beating his Swiss rival to gold on two occasions.
Slalom Crystal Globe holder Santeri Kiiveri of Finland is another strong contender for the top prizes in Veysonnaz. 
"I'm quite ready. I've been training a lot now, mostly in Finland," Kiiveri said. "For me, it was not so difficult to prepare for this season. We knew what we had to do. Of course, sometimes I got a bit bored just training in Finland on the same slopes all the time, but it was OK. The goal for this season is mostly just to finish well in the World Cups. I've been doing podiums before so I can do it now."
Russia's Aleksei Bugaev and Alexander Alyabyev are also among the strongest in the technical disciplines in the men's standing class, while their teammate Varvara Voronchikhina is expected to pose a big challenge for 20-time world champion Marie Bochet of France in women's standing.
Veronika Aigner is back on the slopes after missing the last three Europa Cup races of 2020. An injury in St. Moritz broke the Austrian's winning streak in the 2020-21 Europa Cup season, which she will be trying to regain at another Swiss resort this week. 
This season Veronika Aigner and her guide Elisabeth Aigner are facing tough competition from nine-time Paralympic champion Henrieta Farkasova of Slovakia - back with a new guide after a serious leg injury she sustained in February 2019 - and triple Paralympic medallist Millie Knight. 
Getting back to racing was a big change for Knight and her long-time guide Brett Wild, given the tough COVID-19 restrictions at home in Great Britain.
"I am excited about finally competing again, after almost a year without racing," she said. "Although the last few months have been challenging to get training on snow, it has been really good to be able to focus on our gym training. This meant we could build strength so that when we got to ski again, we were still fit, if not fitter than before the lockdowns."
 
And with Beijing 2022 just over a year away, the duo are thinking long term.
"I have no results-based goals for this year as my main focus is to feel confident in all disciplines, as well as concentrate on where I can improve in my technique," Knight said. "We lost a lot of ski time over the summer due to the lockdowns and England having no ski resorts, meant we had to play catch up to other nations who were able to ski sooner. We have a lot of work to do over the next 411 days."
Live results
The races in the men's sitting class also promise to offer a sneak peek at the 2022 Winter Paralympics. The top contenders, the Netherlands' Jeroen Kampschreur and Norway's Jesper Pedersen, will face each other for the first time this season in Veysonnaz.
But unlike the 2019-20 season, the gap between them and other sit skiers is shrinking. Italy's Rene de Silvestro and fellow Dutch skier Niels de Langen were particularly impressive at the start of this winter. 
De Silvestro won two slalom races at the Europa Cup in Resterhohe, Austria while de Langen was golden in giant slalom in St. Moritz.
"In the training prior to these Europe Cups in St. Moritz I felt great. I was in good shape and that translated over to the results," de Langen said. "After we heard about the postponed [Lillehammer 2021] World Champs, my goals changed quite a bit. I want to qualify Top 3 in the tech races and have an overall steady and consistent World Cup season."
In the women's sitting, Germany's Anna-Lena Forster will look to extend her perfect record this winter beyond the gold medals she won in the eight Europa Cup races so far. 
Meanwhile, slalom and giant slalom Paralympic champion Giacomo Bertagnolli - who celebrated a double birthday with his guide Andrea Ravelli on January 18 - will try to defend his slalom Crystal Globe from last season against tough competition from Slovakia, which includes giant slalom world champion Marek Kubacka and recently returned five-time Paralympic champion Jakub Krako. 
Live results from Veysonnaz will be available on the World Para Alpine Skiing website.