WWCCh2017: Five things we learned
Here are some takeaways from the World Wheelchair Curling Championship 2017 ahead of PyeongChang 2018.
20 Mar 2017
Imagen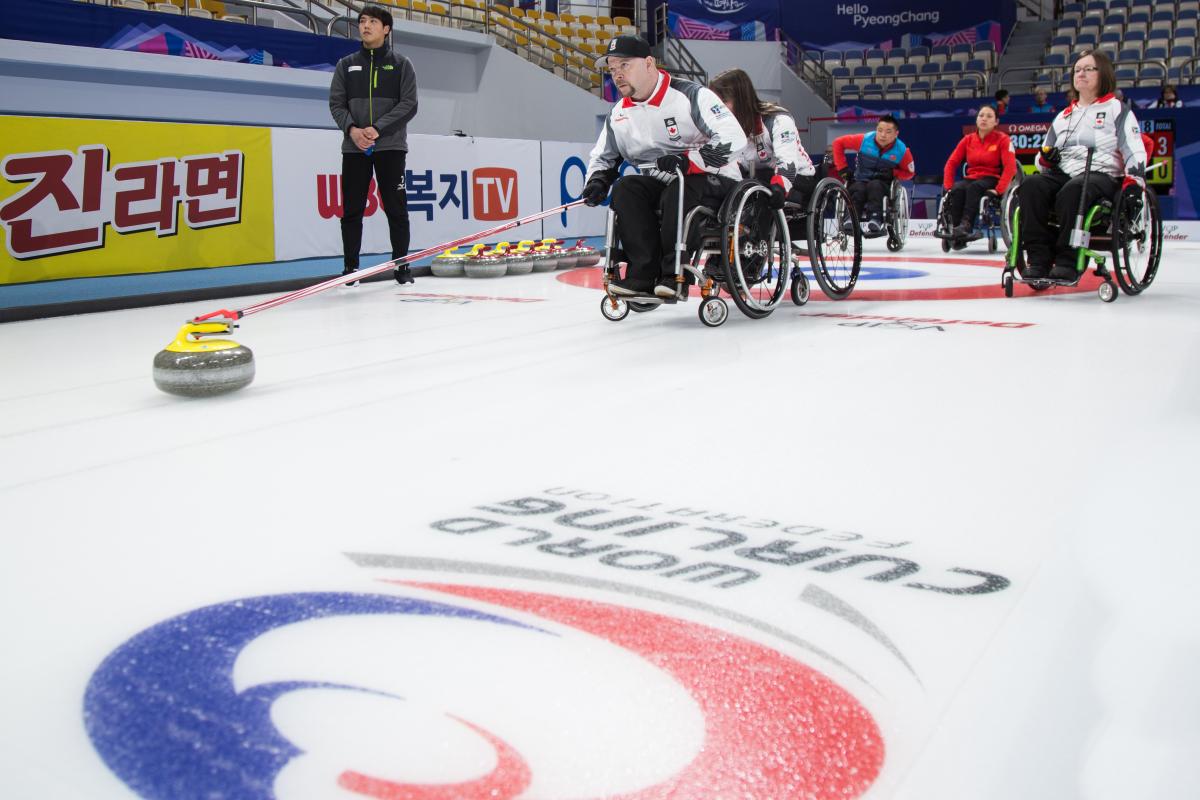 ⒸWCF / Celine Stucki
By IPC
The World Wheelchair Curling Championship 2017 was held 4-11 March in PyeongChang, South Korea, at the venue for the 2018 Paralympic Winter Games.
Here are five takeaways from the last major competition before PyeongChang 2018.
1. No way, Norway!
Each day Russia* remained unbeaten, the closer they seemed to another third straight World title. But Norway rewrote the script and sent a clear message that they are gold medal contenders heading into PyeongChang 2018.
It was a rematch of the 2016 Championships, where Norway fell to the defending Paralympic silver medallists.
This time Norway triumphed to their third ever World Championships title, their first since 2008. All three times, Norway was skipped by Rune Lorentsen. There is no doubt he will be key in Norway's attempt at their first ever Paralympic Winter Games medal.
2. From B-Pool to bronze medal
Scotland qualified for the Championships via the B-Pool Championships last year. Though they carried the "B-Pool" label, they will not be underestimated heading into PyeongChang 2018, where they would compete as Great Britain.
Scotland showed they were medal contenders by hanging in the top three throughout the competition. They also defeated eventual champions Norway during round-robin play. But they could not replicate that victory in their playoff match for a spot in the finals.
Scotland did not leave empty-handed, defeating China for the bronze medal. Keep an eye on Scottish skip Aileen Neilsen. After bronze from Sochi 2014, she would be expecting a different colour at PyeongChang 2018.
3. Tight in the middle
Six teams were tied for second place after eight sessions of round-robin play, making the playoffs battle even more intense. Canada, China, Germany, South Korea, Norway and Scotland were all at a traffic jam at 3-3, and any team could have been playing for a medal.
In the end, Scotland and China managed to qualify for the playoffs, while Norway and Canada had to play a tiebreaker.
4. Unpredictable
The rankings heading into the playoffs were not indicative of the final results. Russia finished atop, followed by Scotland, China and Norway; China was the only one of the top four who left without a medal.
That does not mean they should be counted out at PyeongChang 2018. Nor should teams such as Canada and host nation South Korea, who finished fifth and sixth, respectively.
5. Testing, testing
The World Championships also doubles as the PyeongChang 2018 Test Event. It was an opportunity not only to assess how the sport would run during the Paralympic Winter Games, but also to engage and raise awareness about the sport, which would make its fourth Games appearance. Organisers hoped the Test Event raised awareness and interest in the sport, and that it was a success. But there is more to be done with a little less than a year to go.
"I'm confident that wheelchair curling has been known to the public through this Test Event. I'll think about the proper methods to maximise people's interest, and to make them understand and enjoy wheelchair curling," JP Hong, Curling Sport Manager for The PyeongChang Organising Committee, said.
*Editor's note: The International Paralympic Committee suspended the Russian Paralympic Committee on 7 August for its inability to fulfil its IPC membership responsibilities and obligations, in particular its obligation to comply with the IPC Anti-Doping Code and the World Anti-Doping Code (to which it is also a signatory). As a result of the suspension, Russian athletes cannot enter IPC sanctioned events or competitions, including the Paralympic Games. For further information please click here: https://www.paralympic.org/russian-paralympic-committee-suspension